The all-new episodes will be produced under the full supervision by the manga author Takeshi Konomi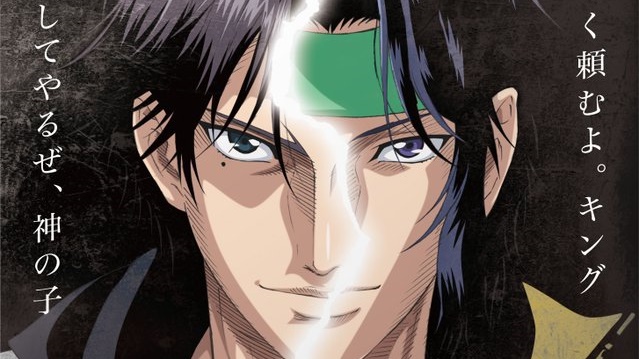 An official website for The New Prince of Tennis: Hyotei vs. Rikkai Game of Future has opened with a teaser visual and announced that its two episodes will be released in the early spring of 2021.
The two-part all-new original anime will be produced as the 20th-annivesary project for The New Prince of Tennis anime franchise and focuses on a match between Hyotei Academy and Rikkaidai Junior High School, which has never been told in the manga series.
Under the full supervision by The Prince of Tennis manga author Takeshi Konomi, Keiichiro Kawaguchi (ISLAND, Frame Arms Girl) serves as director, alongside scriptwriter Mitsutaka Hirota (Zoids Wild) and anime character designer Akiharu Ishii (Ultramarine Magmell).
Teaser visual: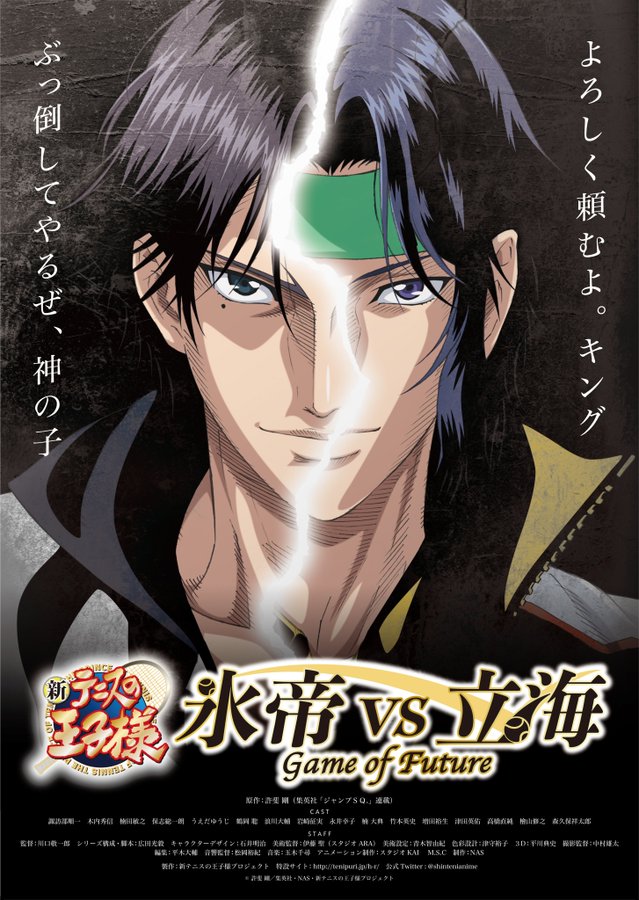 【情報解禁】
2021年早春、前篇&後篇の2作品構成で公開!!#氷帝vs立海 のティザービジュアルが解禁されました????????
各校を率いる跡部景吾と幸村精市の力強い眼差しが印象的です…????✨#テニプリ pic.twitter.com/ixW80hFQcm

— アニメ「新テニスの王子様」公式 (@shintenianime) August 30, 2020
Synopsis:
After the U-17 World Cup, the players returned to their respective daily life. At Hyotei Academy, Hiyoshi, who had taken over the role of captain, and the second-year students including Otori and Kabaji are running the club, while the third-year students watch over them.
Meanwhile, the Atobe zaibatsu builds a new tennis court in Shonan, and Atobe nominates the most appropriate school to play against in an exhibition match, Rikkaidai Junior High School. With the hardships that they had at the national tournament in mind and a newfound determination as a challenger, not as a champion, Yukimura and other members accepts Atobe's challenge to share their feelings with the club's next-generation, Kirihara and others.
Hyoutei and Rikkai were unable to face each other in the previous tournament. This will be the last game for the third-year students, and the second-year students have to carry the future on their shoulders. The dream game that their thoughts and feelings intersect begins...!
#氷帝vs立海 の特設サイトがオープンしました!!????????#テニチャ で解禁したあらすじもご覧いただけます♪
キャンペーンの詳細も特設サイトからチェックしてくださいね✨

▼氷帝vs立海特設サイトhttps://t.co/k6uweXhILS#テニプリ

— アニメ「新テニスの王子様」公式 (@shintenianime) August 31, 2020
---
Source: "The New Prince of Tennis" anime official Twitter
© Takeshi Konomi/SHUEISHA, NAS, The New Prince of Tennis Project