Mitsue Yamazaki (How Heavy Are the Dumbbells You Lift?) -directed series will premiere on October 5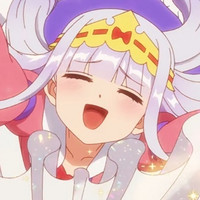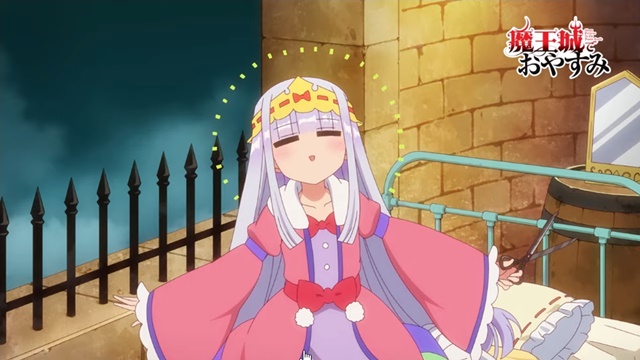 The official website for the forthcoming TV anime adaptation of Kagiji Kumanomata's fantasy comedy manga Maoujou de Oyasumi / Sleepy Princess in the Demon Castle has posted a 100-second second PV featuring its OP theme song "Kaimin! Anmin! Suyalist Seikatsu" (Good Sleep! Quiet Sleep! Suyalist Life) sung by Inori Minase, who is also cast as Princess Syalis.
The word "Suyalist" in the song title can be translated as "A person who made it his/her principle to sleep in peace and tranquility," and of course it refers to the protagonist Princess Syalis. The CD single of the OP song will be available on October 28, 2020.
The site also confirms that the anime is set to premiere on TV Tokyo on October 5, on AT-X on April 6, and BS TV Tokyo on October 7.
The TV anime adaptation is directed by Mitsue Yamasaki (How Heavy Are the Dumbbells You Lift?), alongside series composition writer Yoshiko Nakamura (The Helpful Fox Senko-san) and anime character designer Ai Kikuchi (NEW GAME!). Doga Kobo works on anime production.
2nd PV:
✨第2弾PV公開✨
魔王城に囚われたスヤリス姫が、安眠を求め城内を探索する姿を描いた第2弾PVが公開!

スヤリス姫(cv.水瀬いのり)が歌うOP主題歌『快眠!安眠!スヤリスト生活』も初解禁????

ぜひご覧ください!#魔王城でおやすみhttps://t.co/9R7DdxJBL2 pic.twitter.com/o8sWVIp9yw

— 「魔王城でおやすみ」TVアニメ公式 (@maoujo_anime) September 3, 2020
Key visual: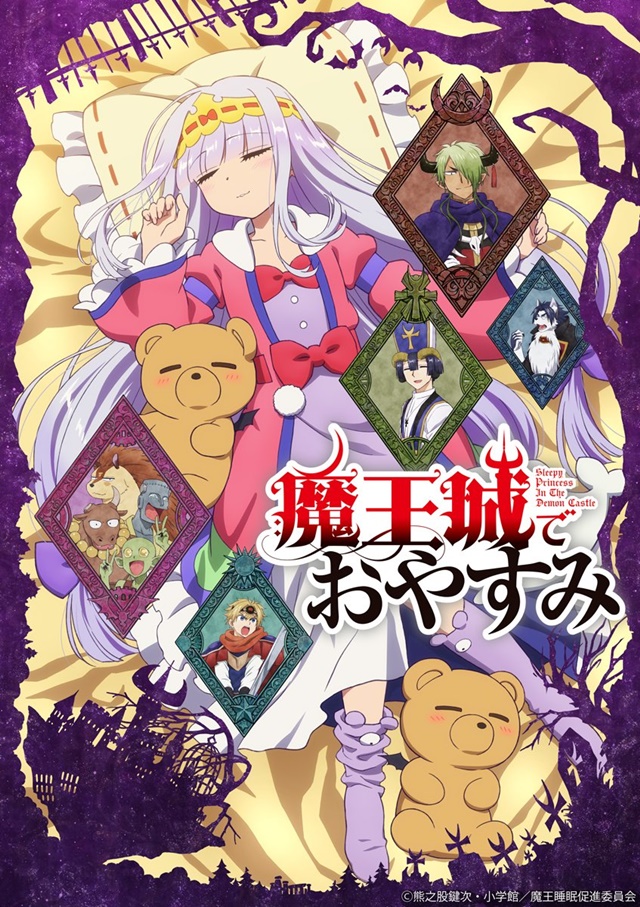 Main voice cast:
Princess Syalis: Inori Minase
Demon King Tasogare: Yoshitsugu Matsuoka
Demon Cleric: Kaito Ishikawa
The Hero Akatsuki: Hiro Shimono
Majiro the Hedgehog: Rikiya Koyama
Synopsis (via: the manga's English edition publisher VIZ Media):
She decides to while away the hours by sleeping, but getting a good night's rest turns out to be a lot of work! She begins by fashioning a DIY pillow out of the fur of her Teddy Demon guards and an "air mattress" from the magical Shield of the Wind. The princess's hapless demonic guards soon discover that their captive expects to be treated like, well, a princess. Things go from bad to worse—for her captors—when some of Princess Syalis's schemes end in her untimely—if temporary—demise and she chooses the Forbidden Grimoire for her bedtime reading…
---
Source: TV anime "Sleepy Princess in the Demon Castle" official website / Twitter
©Kagiji Kumanomata, Shogakukan/The Demon King Sleeping Promotion Committee