The unique display will be part of the grand opening of Evangelion Kyoto Base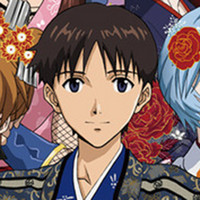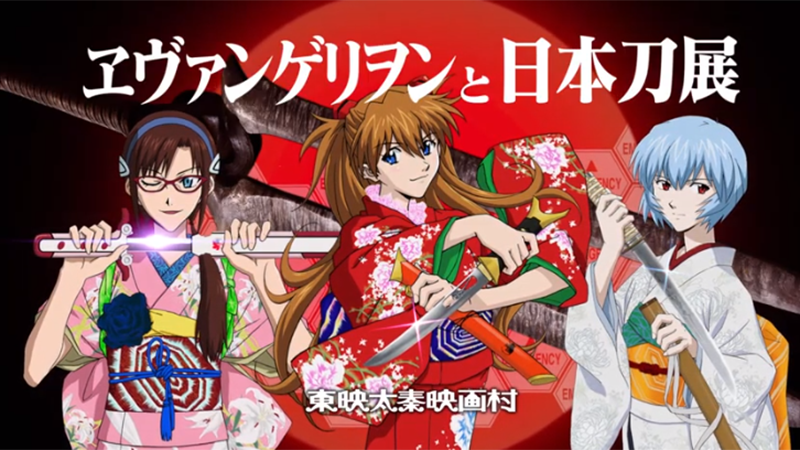 We're just a month away from the opening of Evangelion Kyoto Base, Japan's Evangelion theme park. To celebrate the grand opening, a new exhibit will be opening featuring unique swords inspired by the show and its characters.
The Evangelion Japanese Sword Exhibition will feature 23 weapons not viewable anywhere else, inspired by characters and weapons from the series. In the mix will be a Spear of Longinus and a katana inspired by Rebuild of Evangelion's Asuka Shikinami Langley.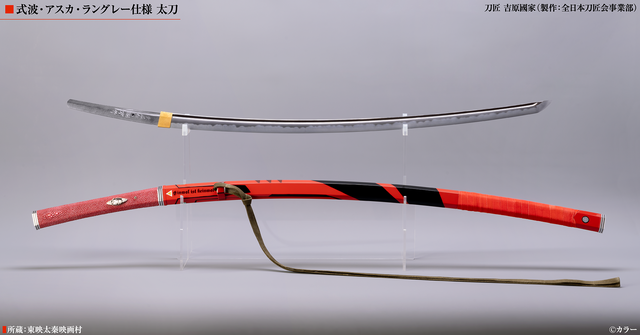 The exhibition will take place in Toei Usumasa Eigamura, where Evangelion Kyoto Base is also located.
A stamp rally is also being planned. Collect stamps from local exhibitions and business, and you can get a pinback button featuring the cast of Evangelion in classic Japanese attire: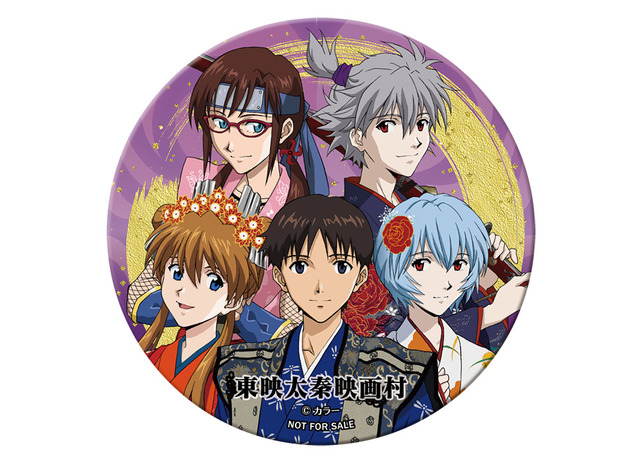 A new commercial has been launched to tease both the park opening and the sword exhibition:
Evangelion Kyoto Base opens on October 3.
>> Evangelion Kyoto Base Website
Source: Anime! Anime!