A new episode of Toei Animation's 17th PreCure series is added to Crunchyroll every Sunday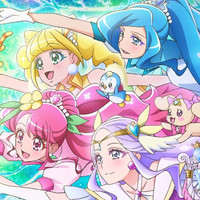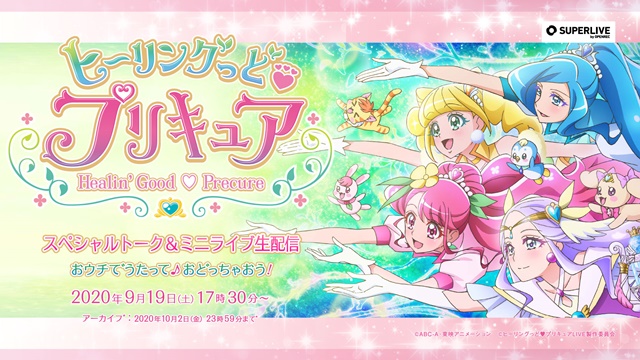 It's a wonderful gift for the PreCure fans! A special program hosted the four main voice cast members and three singers of the 17th PreCure TV anime series Healin' Good Pretty Cure will be live-streamed for free on the video distribution platform OPENREC.tv from 17:30 to 18:45 (JST) / 01:30 to 02:45 (PT) on September 19, 2020. The video will be available in the archive until October 2.
The streaming will be offered as a replacement for the canceled concert "Healin' Good PreCure LIVE2020 CureTouch! Healin' Good MUSIC!." It was scheduled to be held at Zepp Tokyo in September but was canceled due to the COVID-19 pandemic.
The title of the program is "'Healin' Good PreCure' Special Talk & Mini Live - Let's Sing and Dance at Home!" In addition to a special talk by the four PreCure voice actresses, there will be also a gorgeous mini live performance by the three theme song singers.
Guests:
Aoi Yuuki (Nodoka Hanadera / Cure Grace)
Natsu Yorita (Chiyu Sawaizumi / Cure Fontaine)
Hiyori Kono (Hinata Hiramitsu / Cure Sparkle)
Suzuko Mimori (Asumi Fuurin / Cure Earth)
Rie Kitagawa (OP theme song singer)
Machico (1st ED theme song singer)
Kanako Miyamoto (2nd ED theme song singer)
Streaming URL:
OPENREC.tv - https://www.openrec.tv/user/precure_live
*Please access the above URL and login to watch.
If you want to send your comments during the streaming, please register an account (free).
If you don't want to comment, you can watch it by simply accessing the URL.
【無料配信】
『ヒーリングっど♥プリキュア』スペシャルトーク&ミニライブ
2020年9月19日(土)17時30分より無料生配信が決定!

[出演]#悠木碧#依田菜津#河野ひより#三森すずこ#北川理恵 #Machico #宮本佳那子https://t.co/RXEyagkamO #precure #ヒープリ #プリキュア #プリキュアライブ pic.twitter.com/NFwbVliO7I

— プリキュアライブ (@precure_live) September 11, 2020
---
The 17th PreCure TV anime series Healin' Good PreCure / Healin' Good Pretty Cure has been simulcast on Crunchyroll for its members in North America, Australia, New Zealand, South Africa, and Latin America.
Healin' Good Pretty Cure - Episode 23 - What's Cute? Asumi and A Puppy just launched! https://t.co/3CCXDW4kU3 pic.twitter.com/KyjHslvCE7

— Crunchyroll @ #VCRX ???? (@Crunchyroll) September 6, 2020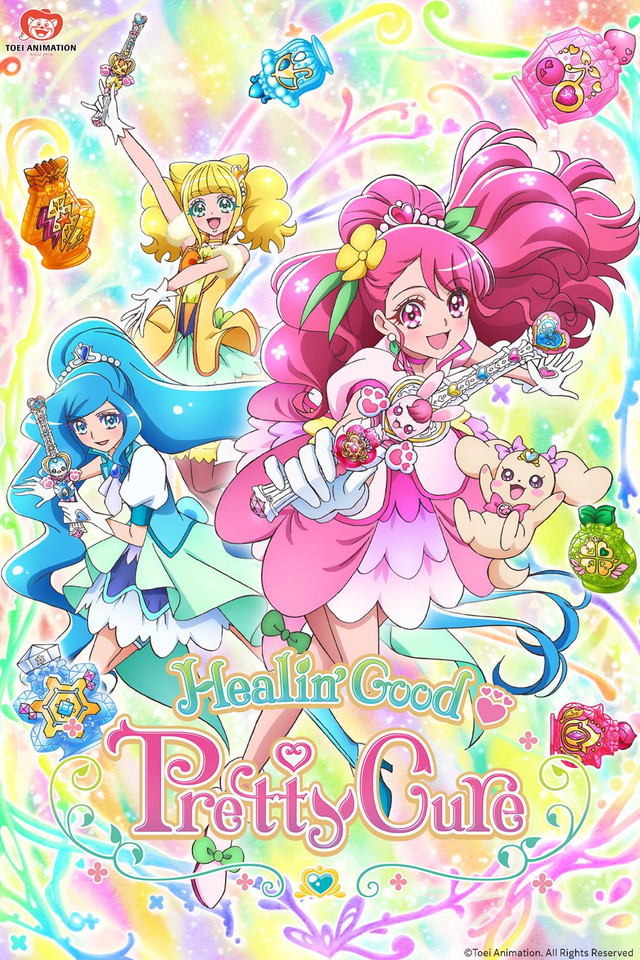 ---
Source: Marvelous press release
©Toei Animation.All Rights Reserved