The three-member unit's postponed solo concert is confirmed to be held in 2021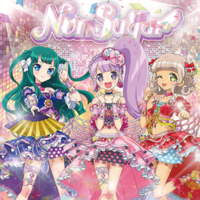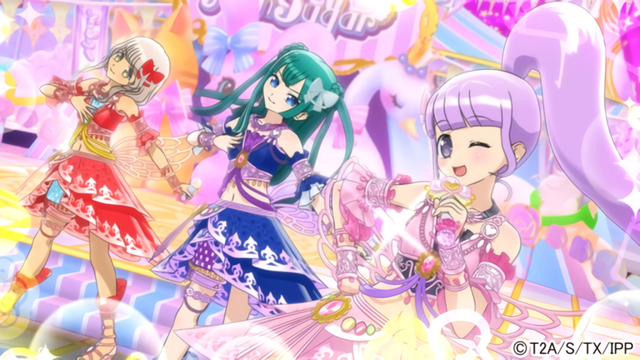 NonSugar is a three-member idol unit in the PriPara franchise, consisting of Non Manaka (CV: Minami Tanaka), Pepper Taiyo (Nanami Yamashita), and Chiri Tsukikawa (Nichika Omori).
The word "NonSugar" was suddenly trending on Twitter in Japan for several hours last night, because a special program hosted by the three characters' voice actresses was live-streamed on YouTube, and even a sneak peek of their new anime music video "Spicy♪Hot Cake!!!" was introduced.
The song "Spicy♪Hot Cake!!!" was included in the album "PriPara Promise! Rhythm! Paradise!" released in September 2019. A sneak peek of their new anime music video for the song was introduced for one minute from 14:20 in the video below.
NonSugar was formed by the three in the 120th episode of the PriPara TV anime aired in Japan on November 1, 2016. Even after the TV anime ended, they have kept tremendous popularity among the fans. For example, they became No.1 in the franchise's unit popularity poll "Prism Stone Special Team Competition" held in early 2019, and had planned to hold their first solo concert in Osaka and Tokyo in the spring of 2020.
The unit's three voice actresses have been also playing the three mascot characters in the ongoing third season of the Pretty series' next installment, Kiratto Pri☆Chan - Nanami Yamashita as Miracle Kirats' KiraCHU, Nichika Omori as Meltic Star's Melupan, and Minami Tanaka as Ring Marry's Rabbily. Last night's special program was streamed to provide the latest information about Kiratto Pri☆Chan and their own unit activities as NonSugar.
Their first solo concert "Yakusoku no Teheperopitadesuwa!" has been postponed due to the COVID-19 pandemic, but it was confirmed in the end of the program that it is not canceled and rescheduled to be held sometime in 2021.
PV for their postponed solo concert:
NonSugar latest visual: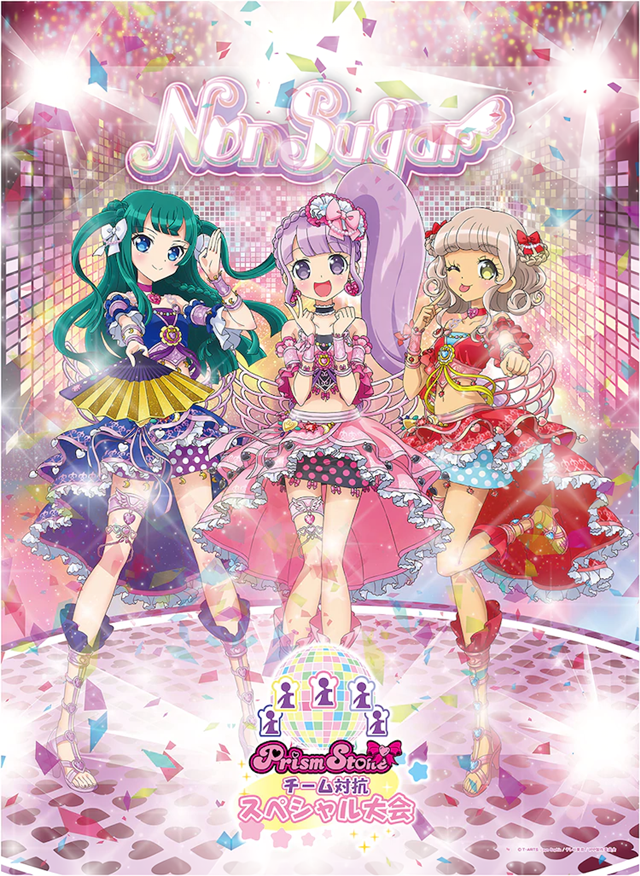 ---
Source: "Kiratto Pri☆Chan" official YouTube channel
© T-ARTS/syn Sophia/TV Tokyo/PP3 Production Committee