Akiyo Ohashi (Sakura Capsule)-directed film made it to third place in Filmarks' first-day satisfaction ranking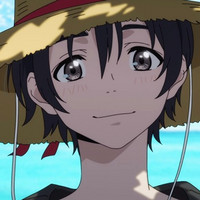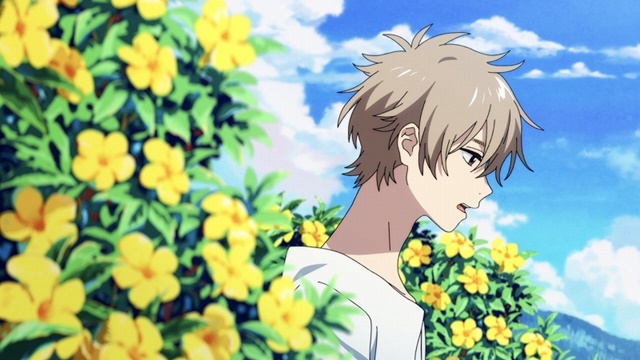 One week after its theatrical release in Japan, the official website for the anime film adaptation of Kii Kanna's boys love manga Umibe no Étranger / L'étranger du plage has posted a 90-second long PV to introduce all of its main characters, including Sakurako, a childhood friend of one of its two protagonist boys, Shun Hashimoto. The clip also shows the beautiful scenery of Okinawa that you can almost feel the wind blowing through the screen.
The anime film is the third title from Fuji TV's boys love anime label BLUE LYNX, following Saezuru Tori wa Habatakanai – The Clouds Gather (February 2020) and Given (May 2020). The Akiyo Ohashi (Sakura Capsule)-directed and Studio Hibari (Clean Freak! Aoyama kun)-produced film was released in 37 theaters in Japan on September 11, 2020.
It didn't appear in both of the top ten of the overall box office ranking and the top five of the mini-theater ranking in its first weekend, and its current box office gross is unknown. At least, it made it to third place in Filmarks' first-day satisfaction ranking with 3.83 approval rating based on 130 reviews.
Long PV:
【 劇場公開中 】

おはようございます☀️
みなさん、昨夜公開した
ロングPVはご覧になられましたか????✨#海辺のエトランゼ
▼全国37館にて公開中!https://t.co/TvLZxjTelE

絶賛の口コミ続々と到着
映像、音、美術、全てが
劇場のスクリーンで観てほしい作品です!

お待ちしております???????? pic.twitter.com/mhmknXJfJr

— 映画『海辺のエトランゼ』|絶賛公開中! (@etranger_anime) September 18, 2020
Poster visual: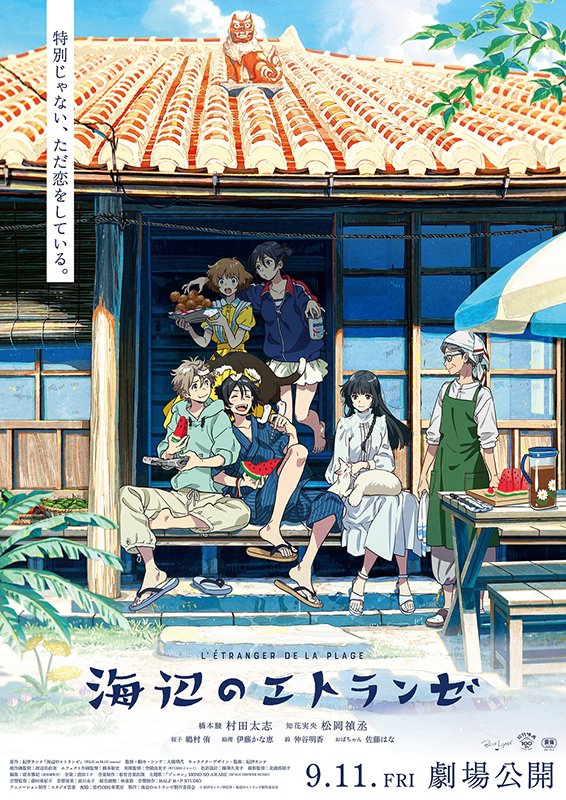 is not special, I'm just falling love with you."
Synopsis:
Its story centers on a high school student Mio Chibana, who has no parents, and a rookie gay novelist Shun Hashimoto. The two met on the beach of an isolated island in Okinawa. But when they finally got closer to each other, Mio had to leave the island. Three years later, when Mio returns to the island, he expresses his feeling toward for Shun, then their relationship begin to change.
---
Source: Anime film "Umibe no Étranger" official website / Twitter
© Kii Kanna / Shoudensha, Umibe no Étranger Production Committee