The five-member unit made their major debut on the anniversary day two years ago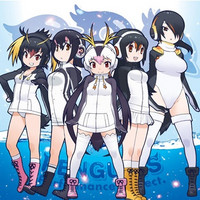 It has been confirmed that the Kemono Friend project's five-member voice actress unit PPP (Penguins Performance Project / pronounced Pe-Pa-Pu) will hold their second solo concert on next year's "World Penguin Day," April 25, 2021. It will be their first solo concert in two years and seven months since "Kemono Friends LIVE ~PPP LIVE~" held at Shinagawa Intercity Hotel in Tokyo on September 2, 2018.
"World Penguin Day" was started by researchers in Antarctica to mark the time of year that Adélie penguins begin moving north for the winter, and has been celebrated on April 25 each year.
PPP was originally formed to perform the OP theme song "Yokoso Japari Park he" for the first Kemono Friends TV anime in 2016 alongside the three-member unit Doubutsu Biscuits, then made their solo major debut with their first album "PPP in The Sky!" on the "World Penguin Day" two years ago, April 25, 2018.
\????PPP単独ライブ開催決定‼️????/

2021年4月25日の「世界ペンギンの日」に単独ライブの開催が決定しました‼️✨
2年振りとなるPPP5人揃ったLIVE❗️????✨
是非是非続報をお待ち下さい‼️????✨#けものフレンズ #けもフレ3 pic.twitter.com/u5aQopZWla

— けものフレンズ3@公式アカウント (@kemono_friends3) September 22, 2020
PPP members:
Royal Penguin: Mikoi Sasaki
Emperor Penguin: Ruka Nemoto
Gentoo Penguin: Kyouka Tamura
Rockhopper Penguin: Aina Aiba
Humboldt Penguin: Ikuko Chikuta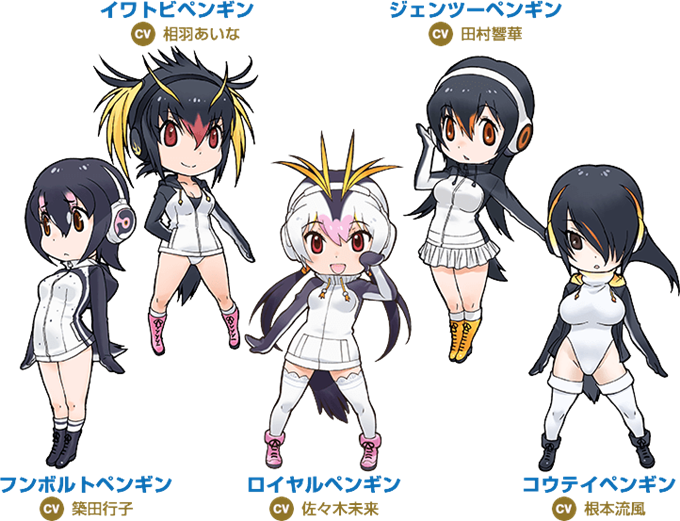 "Ozora Dreamer" (from "PPP in The Sky!") music video:
"PPP in The Sky!" standard edition CD jacket:
---
Source: "Kemono Friends 3" official Twitter
(C) Kemono Friends Project
Copyright © JVCKENWOOD Victor Entertainment Corp. All rights reserved