New anime series will accompany new deck in January 2021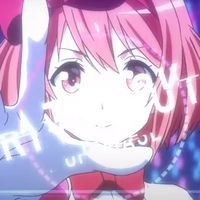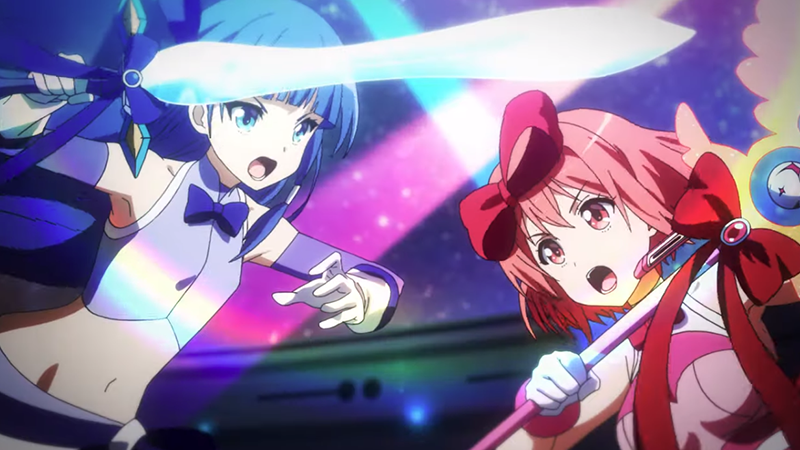 TCG franchise WIXOSS is getting a style upgrade this January, thanks to a new anime and a retooled card gaming system. This time, it's a battle of the bands as WIXOSS players enter a virtual world to battle in teams of three.
In the new setting "WIXOSSland," players step into the shoes of their own LRIG avatars. And rather than battling one-on-one, fights are between two teams of three — an element that will also carry over into the new TCG deck.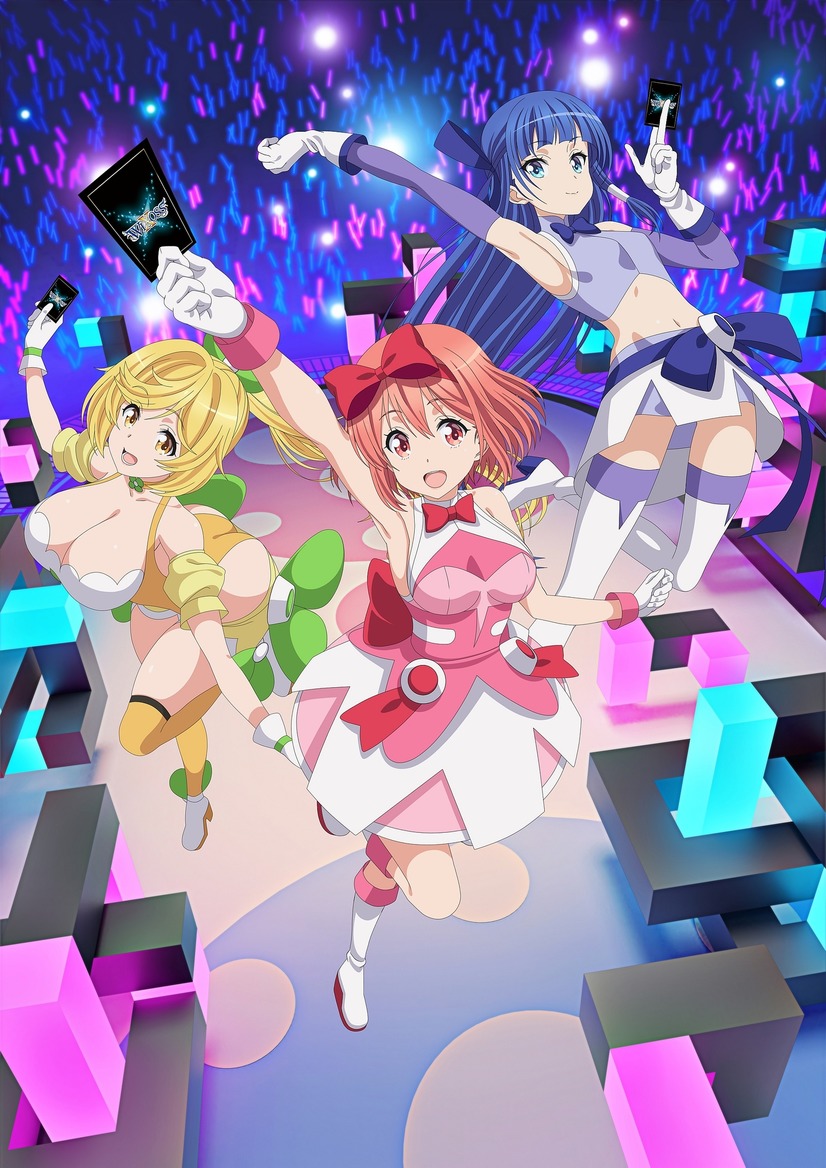 The central unit of the series is idol-themed team NO LIMIT: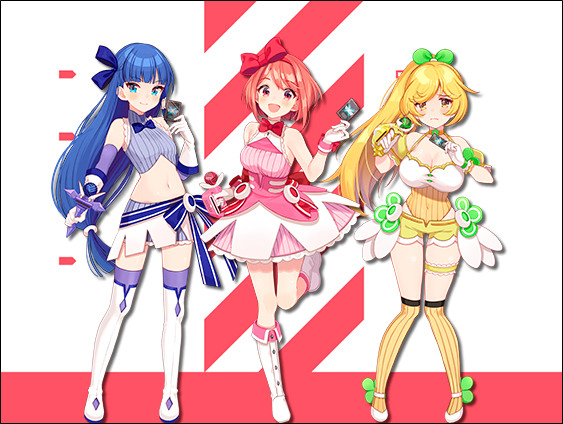 Voicing the lead trio will be (from left to right):
Haruka Shiraishi (Asirpa in Golden Kamuy) as Rei Sakigake
Saya Fukuzumi (first major role) as Hirana Asu
Shizuku Hoshinoya (first major role) as Akino Onko
Check out NO LIMIT in action in the anime's first PV:
Like the anime, the upcoming DIVA(A)LIVE card deck will switch play from 1v1 to 3v3. Each player will be able to lay down one LRIG with two support LRIGs, changing the pace of gameplay and making individual matches quicker and (according to game makers Takara Tomy) "more enjoyable."
Illustrator and VTuber Shigure Ui provides the character designs and card art. Art has been revealed for the girls of NO LIMIT: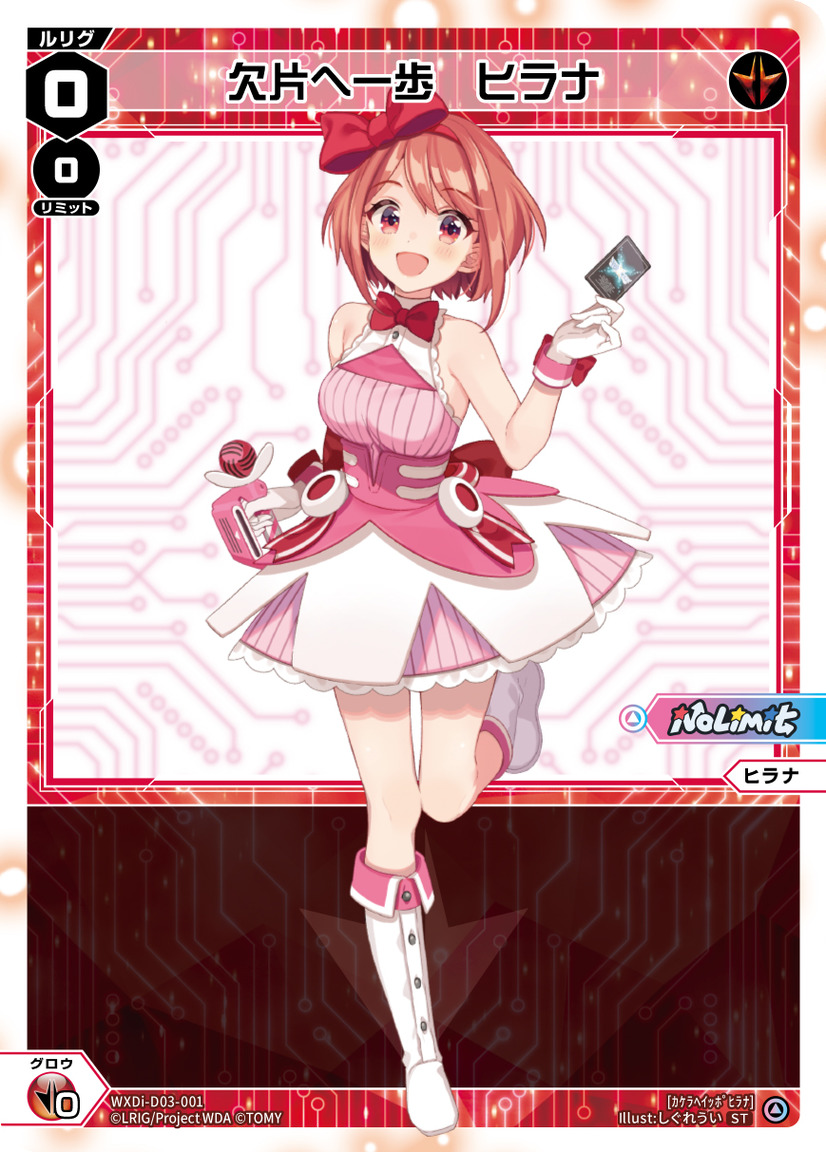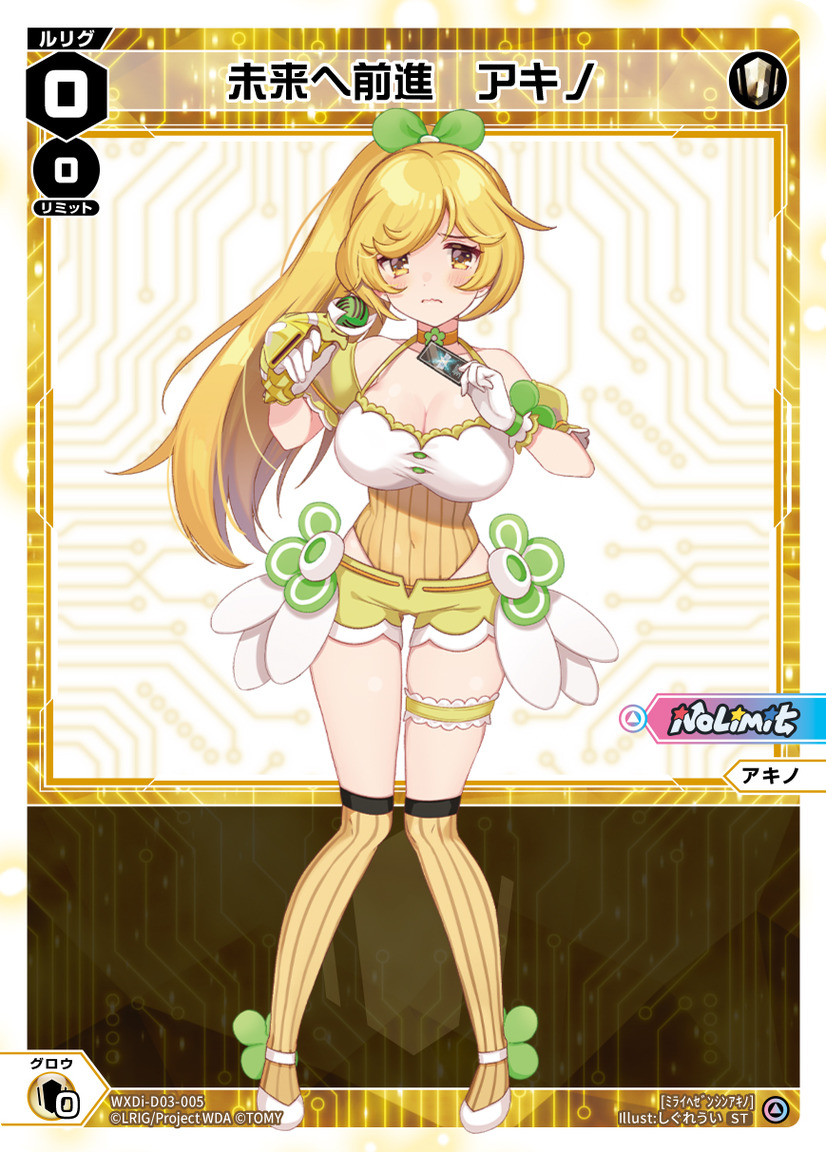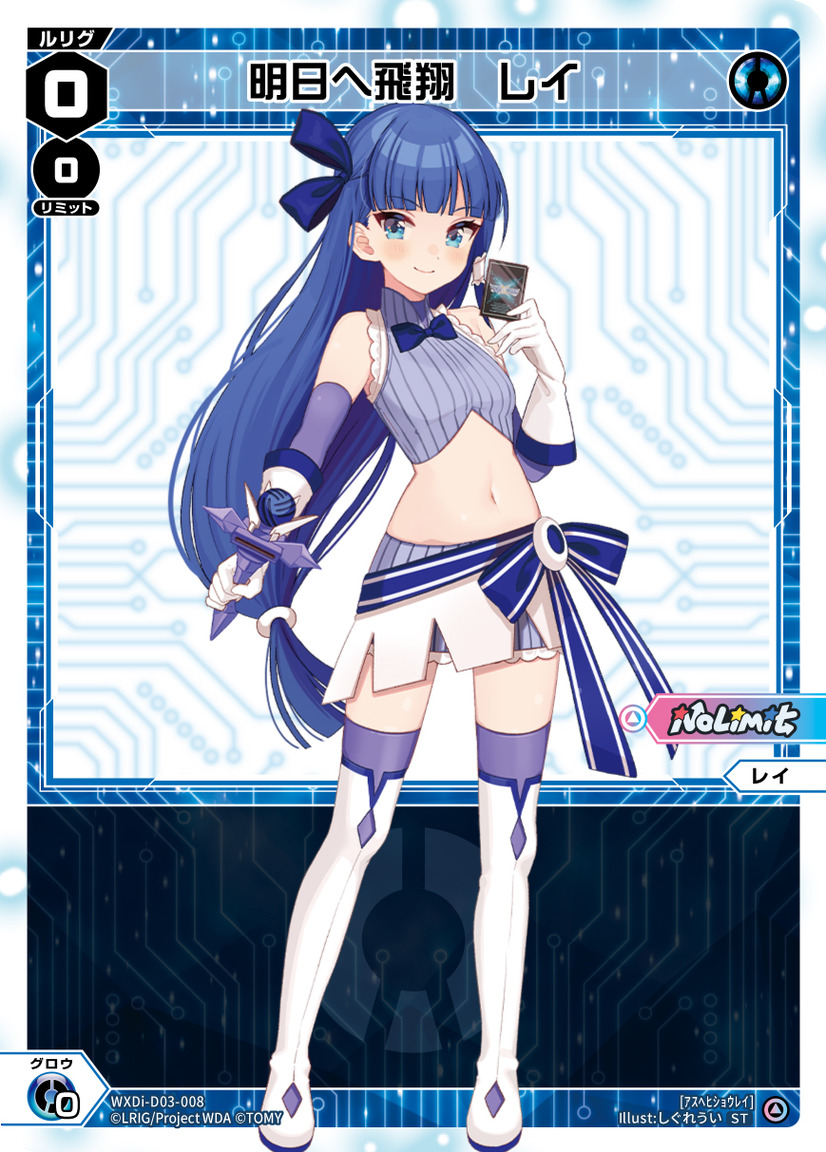 Additionally, we get a look at DJ-themed group Card Jockey (members WOLF, LION, and LOVIT):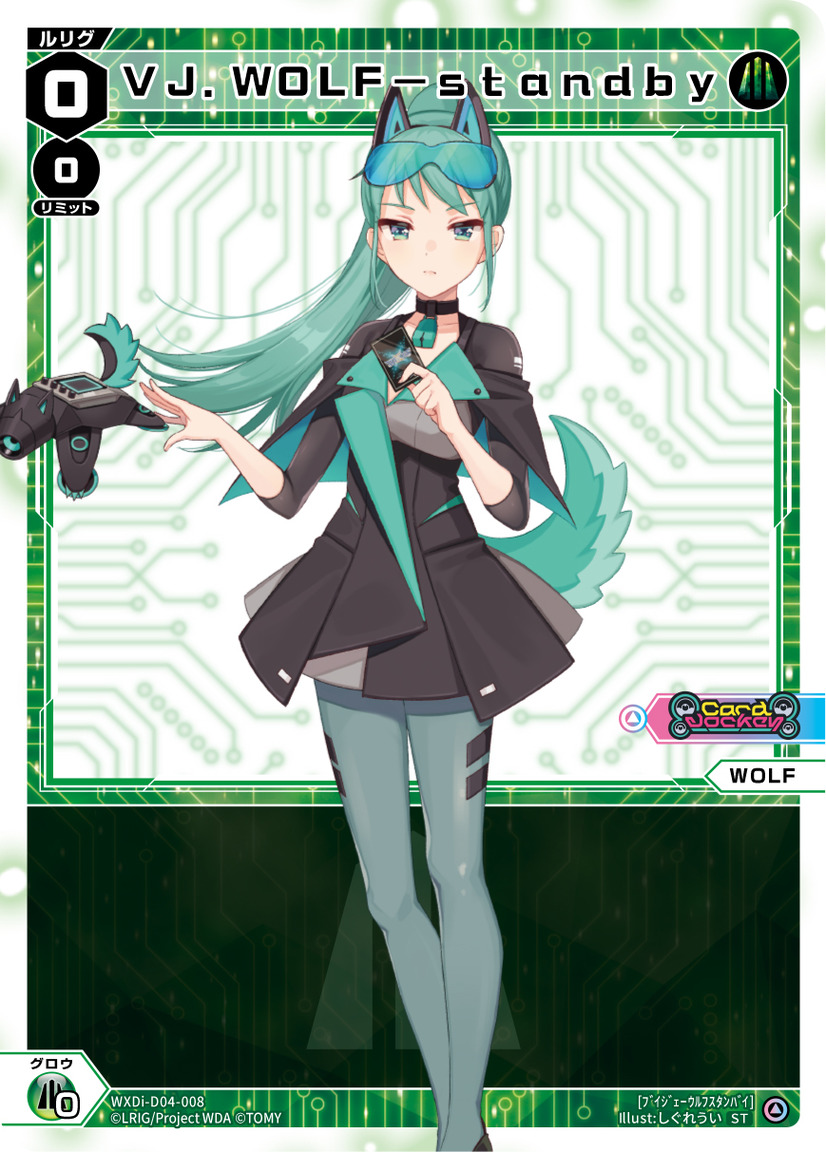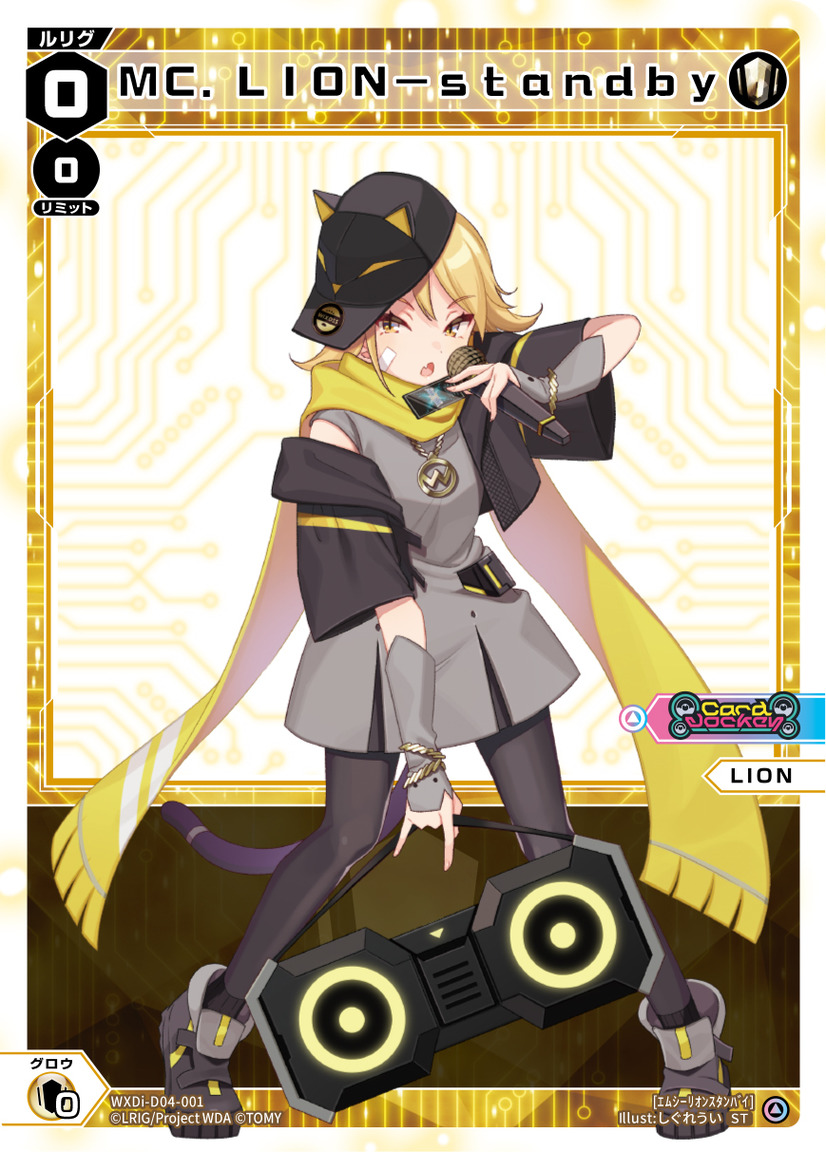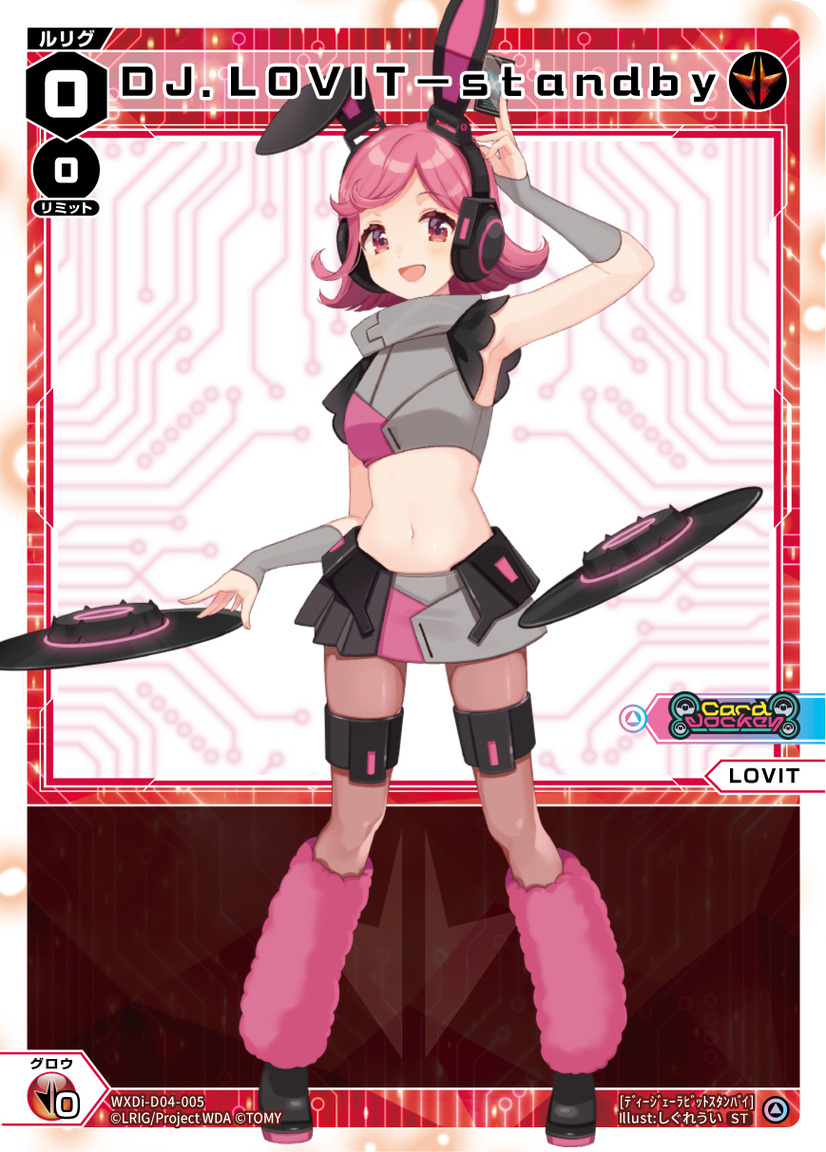 Rock band themed group Uchuu no Hajimari (members Bang, Tamago, and Nova):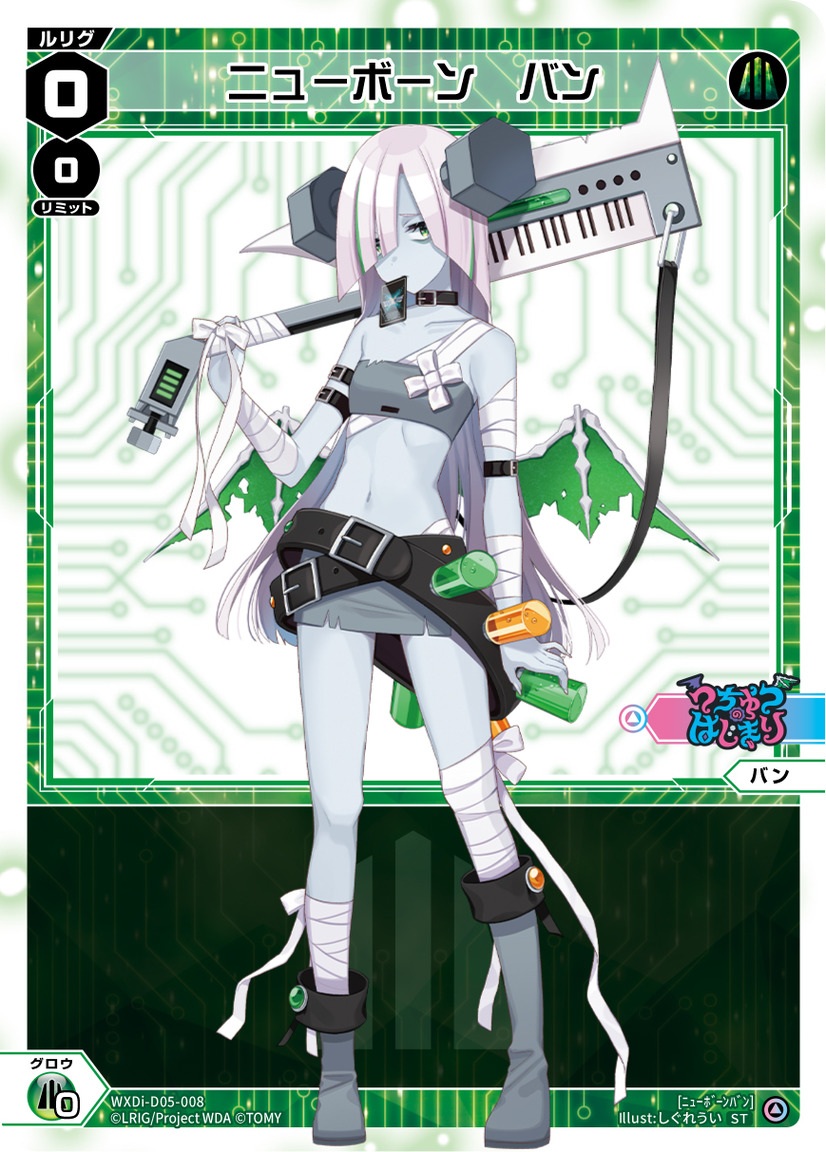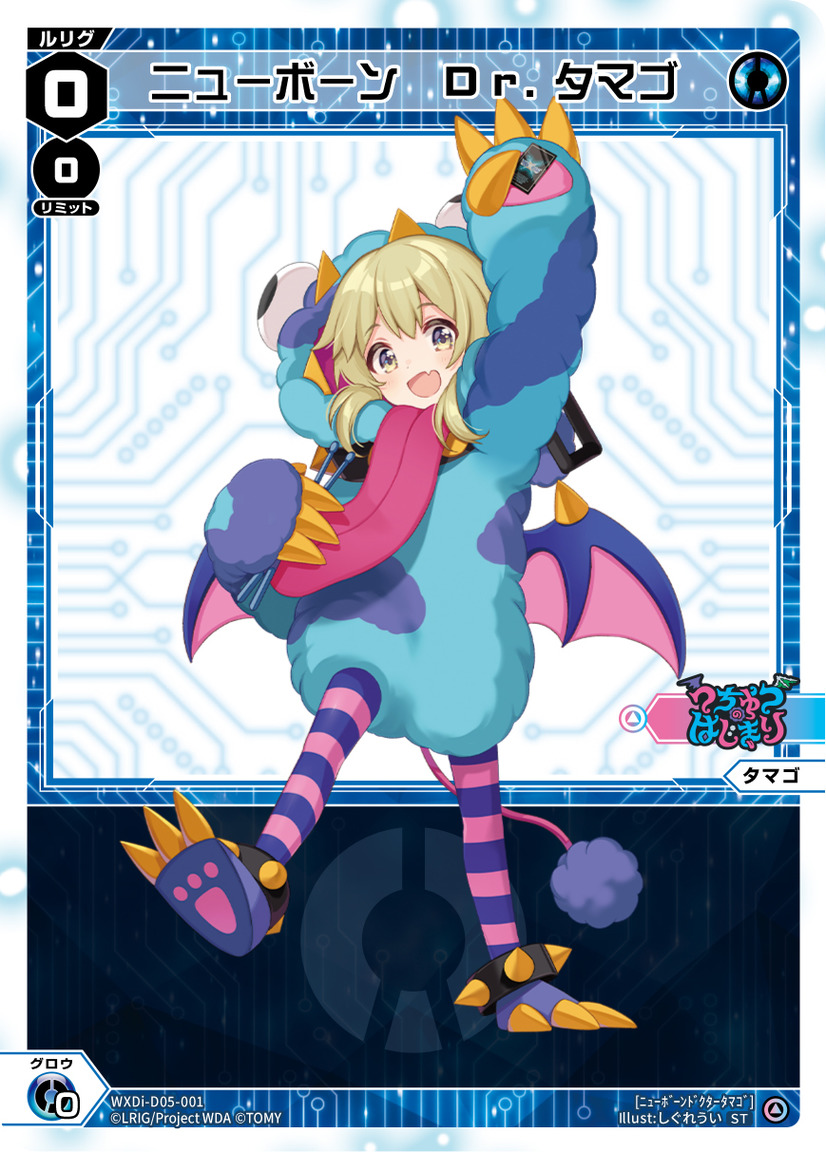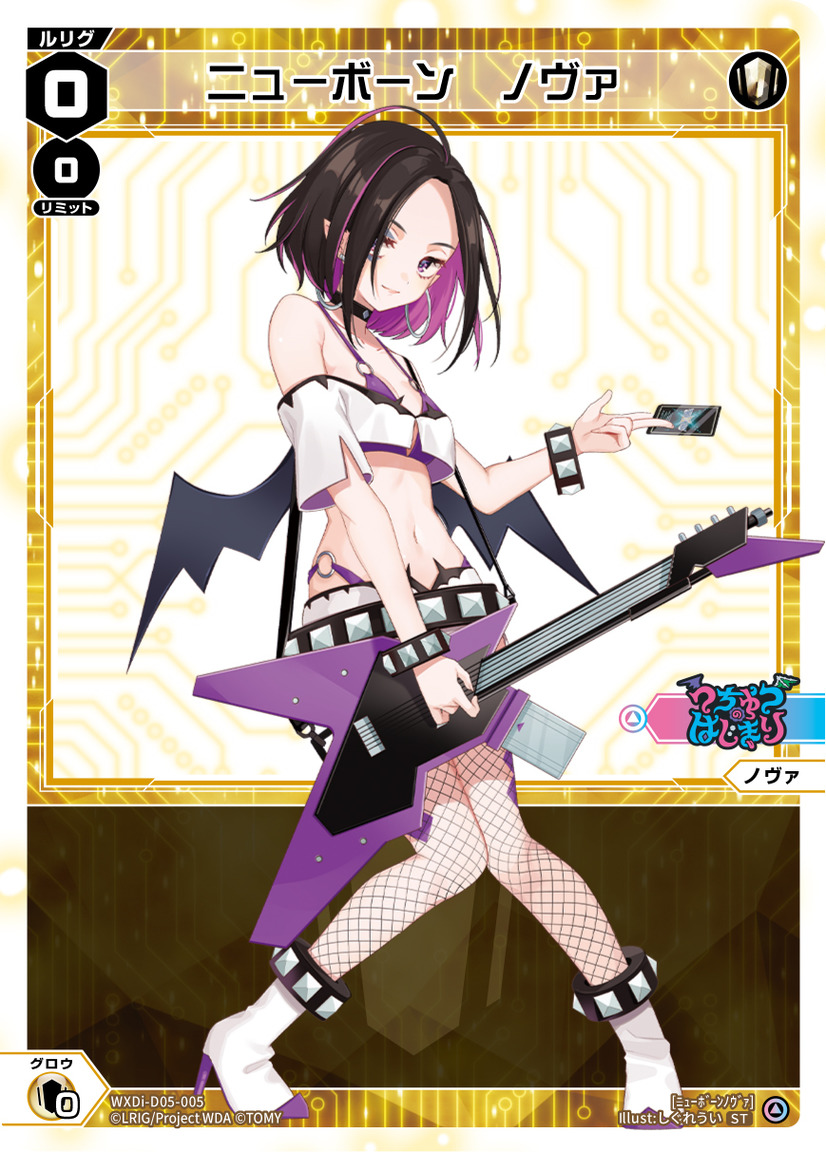 And dance troupe themed group DIAGRAM (members Sanga, Mujika, and Madoka):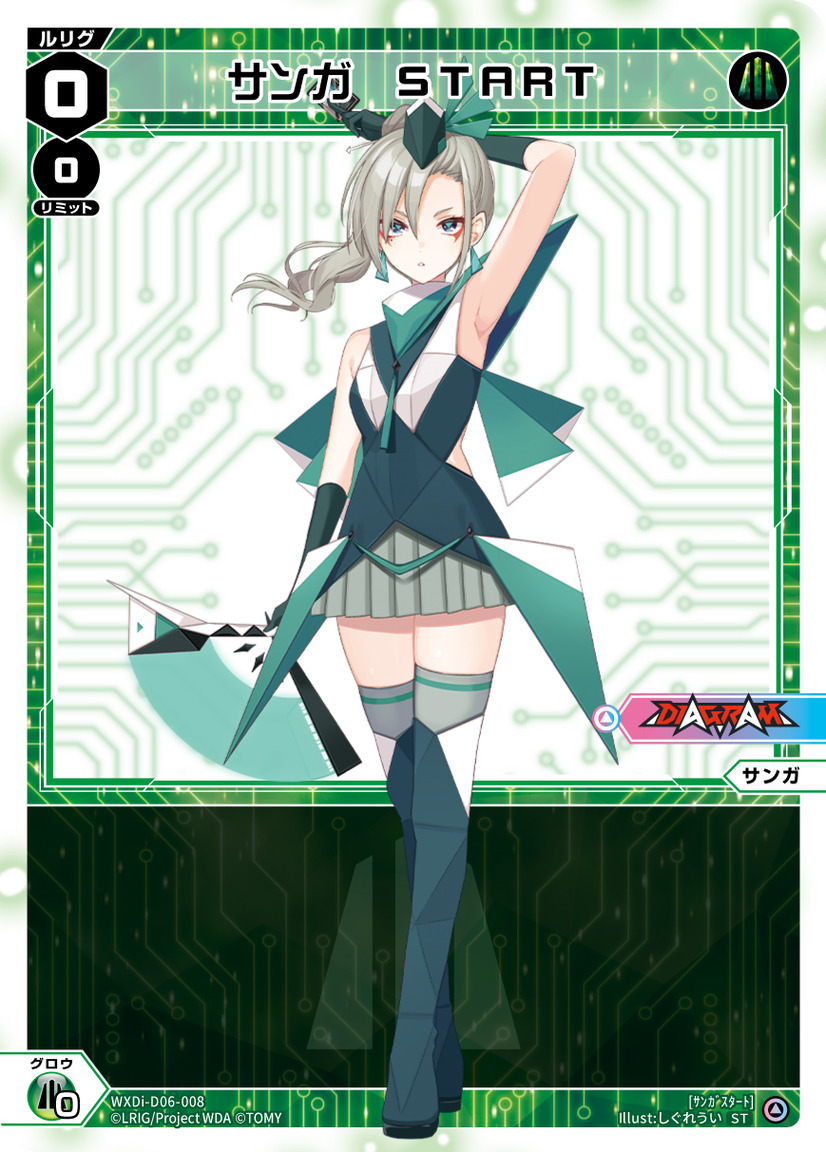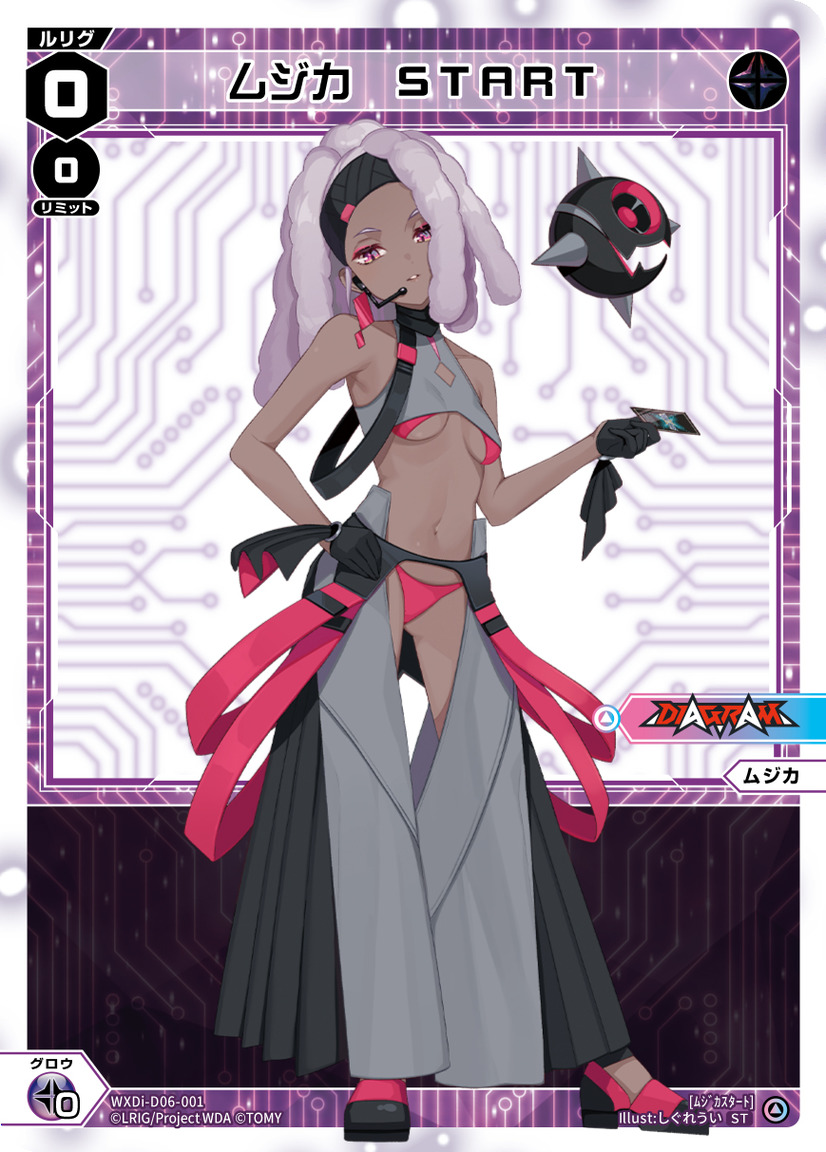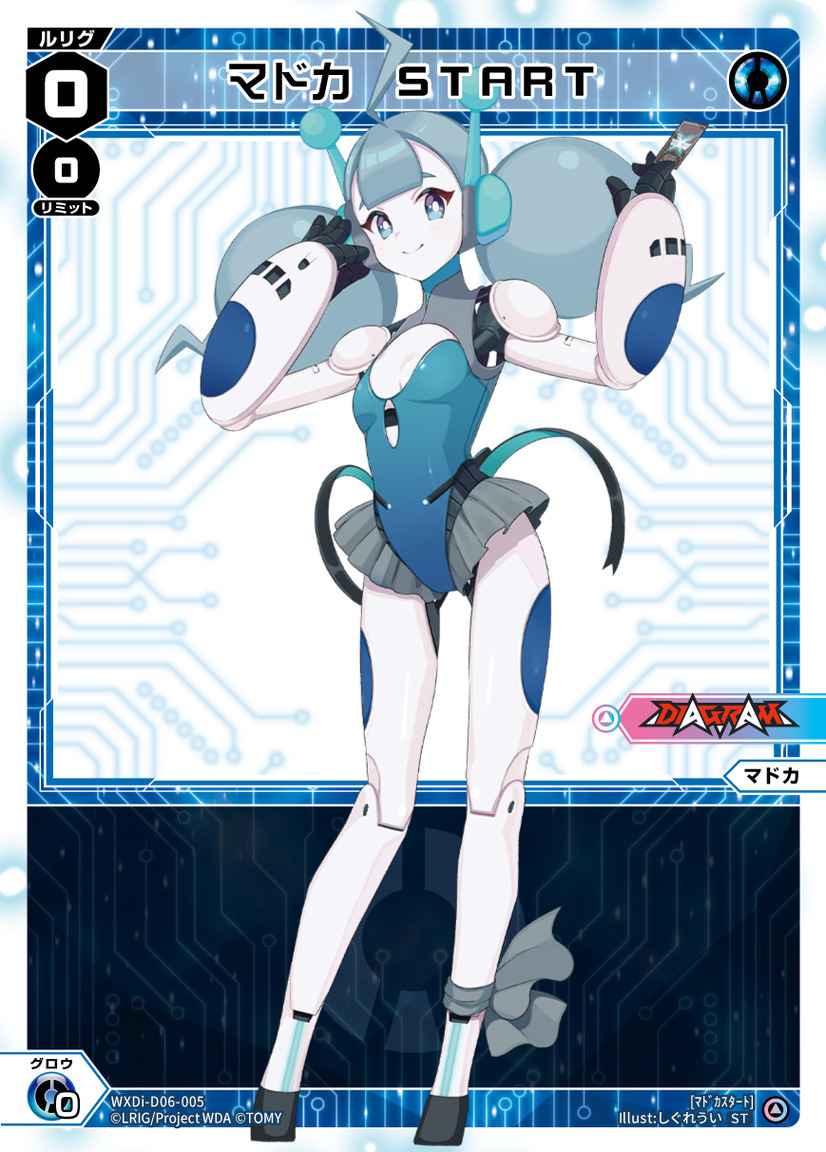 The WIXOSS Diva Debut Pack goes on sale January 16, 2021, and will include 51 cards. Also available will be GLOWING DIVA booster packs of eight cards each: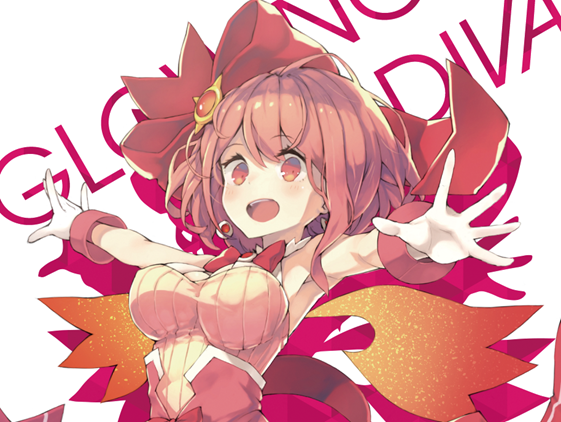 The WIXOSS DIVA(A)LIVE anime premieres in Japan in January 2021.
Source: Anime! Anime!