The TV anime third season's final 25th episode is now available for Crunchyroll Premium members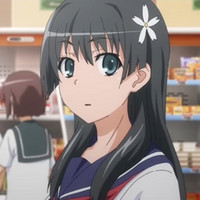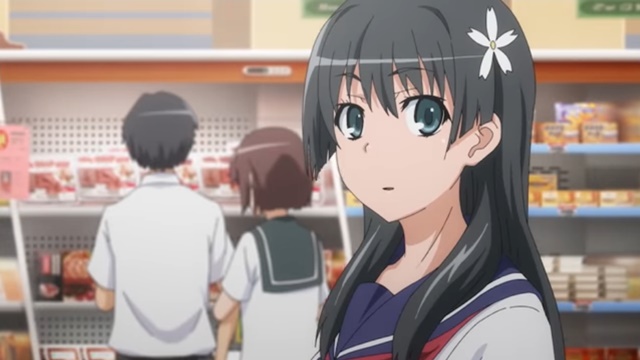 The official Japanese website for A Certain Scientific Railgun T has posted a 50-second sneak peek for "MMR VI" (Motto Marutto Railgun VI), the bonus episode to be included in the first press limited edition of its Blu-ray fifth volume. The anime's official Twitter writes, "When a canned mackerel and curry intersect, the story begins--!"
Ruiko does some shopping at the supermarket, including a canned mackerel. But the cans were sold out before Frenda tried to get one. On the other hand, the menu Ruiko had in mind for dinner is curry...
The fifth volume containing the anime's 13th to 15th episodes is set to be released on October 9, 2020. Its first press limited edition also comes with a newly-written short novel by the original novel author Kazuma Kamachi, a digi-pack featuring a newly-drawn anime visual, an original soundtrack CD, a 12-page explanatory manual, and a storage box for the fifth to eighth volumes featuring a newly drawn illustration by the manga's illustrator Motoi Fuyukawa.
【10月9日発売!】
「とある科学の超電磁砲T」Blu-ray&DVD Vol. 5の新作おまけアニメ「「MMR Ⅵ(もっとまるっと超電磁砲Ⅵ)」の試聴動画公開!

サバ缶とカレーが交差するとき、物語は始まる――!
続きはBlu-ray&DVD Vol. 5でぜひチェックしてください♪https://t.co/GyhO2vRzf0#超電磁砲T pic.twitter.com/2dGM4vCVsK

— とあるプロジェクト公式 (@toaru_project) September 25, 2020
The fifth volume Blu-ray jakcet illustration: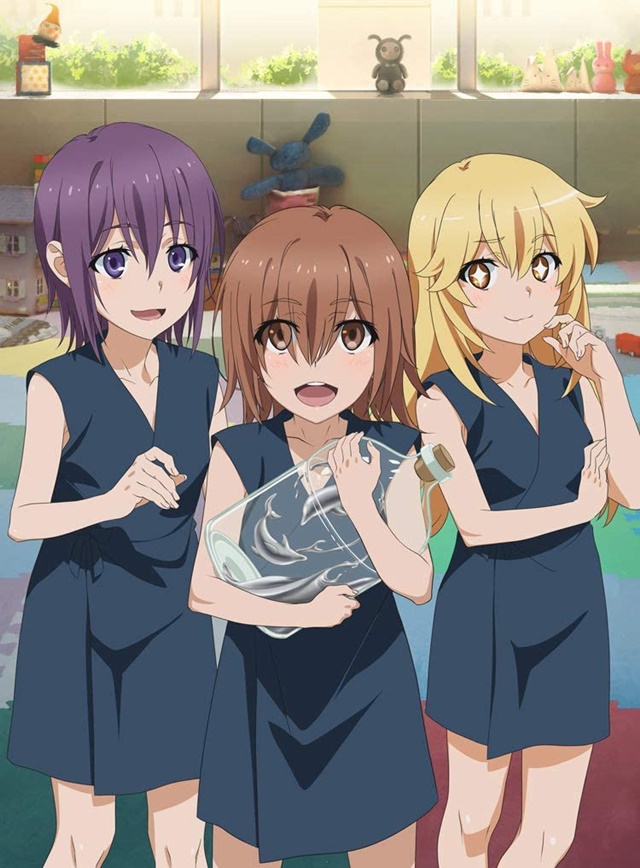 The first press limited edition set: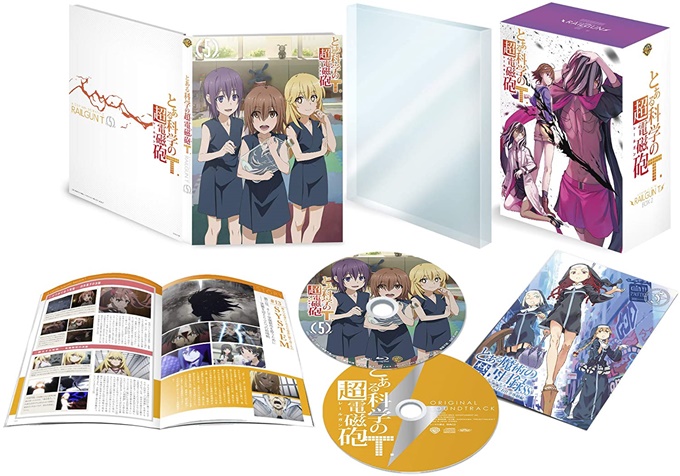 ---
The final 25th episode "My Dear Friends" was aired in Japan last night, and is now available to the Crunchyroll Premium members in North America, Central America, South America, Europe, Africa, Oceania, the Middle East, and CIS.
A Certain Scientific Railgun T - Episode 25 - My Dear Friends just launched! https://t.co/7GHldN1McC pic.twitter.com/vGY6DPIMtc

— Crunchyroll (@Crunchyroll) September 25, 2020
とある科学の超電磁砲T#25
「私の、大切な友達」

どこでもいいわよ、みんな一緒なら。

これにて第3期「T」とうとう完結となります。
長らくご覧下さった皆様。
そして参加して下さったスタッフ&
キャストの皆様に、心からの感謝を。
最後まで誠に有難う御座いました。

さ、行こっか! #超電磁砲T pic.twitter.com/9i8HK6xSSm

— とあるプロジェクト公式 (@toaru_project) September 25, 2020
---
Source: "A Certain Scientific Railgun T" official website
©2018 Kazuma Kamachi / Motoi Fuyukawa/KADOKAWA/PROJECT-RAILGUN T