Keiichiro Kawaguchi (Frame Arms Girl)-directed idol comedy is set to premiere on October 12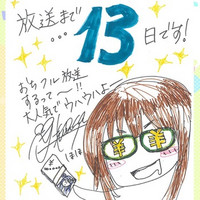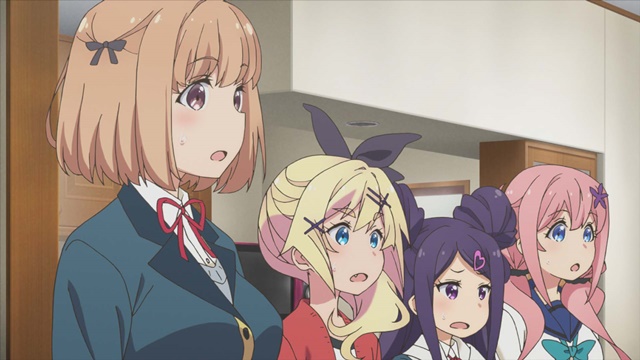 The official website and Twitter for the forthcoming TV anime adaptation of So Hamayumiba (Hanayamata)'s four-panel comedy manga Ochikobore Fruit Tart / Dropout Idol Fruit Tart has launched a countdown project. Special illustrations by its main voice cast and staff members will be posted for 13 consecutive days until its premiere day in Japan, October 12.
Its first entry is provided by Yoko Hikasa (Mio Akiyanma in K-ON!), who is cast as the idol unit Fruit Tart's manager, Hoho Kajino.
【放送カウントダウンスタート】#おちこぼれフルーツタルト 放送まで『あと13日』‼️

本日よりキャスト&スタッフによる放送カウントダウンがスタート‼️

10月12日の初回放送までカウントしていきます????

トップバッターは梶野穂歩 役・日笠陽子さん????????

明日以降もお楽しみに????#ochifuru pic.twitter.com/0qhsdl4eWK

— おちこぼれフルーツタルト公式アカウント (@ochifuru_anime) September 28, 2020
The TV anime is set to premiere on AT-X, Tokyo MX, and Sun TV on October 12, 2020. It was originally slated for July 2020 but has been postponed due to the COVID-19 pandemic. Keiichiro Kawaguchi (Frame Arms Girl) serves as director/co-series composition writer (with Tatsuya Takahashi), along with the anime character designer Sumie Kinoshita (Girlish Number). Feel (Please Tell Me! Galko-chan, ISLAND) works on anime production.
Screenshots from the first episode: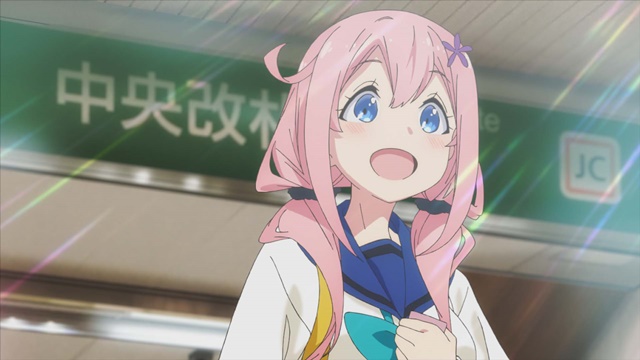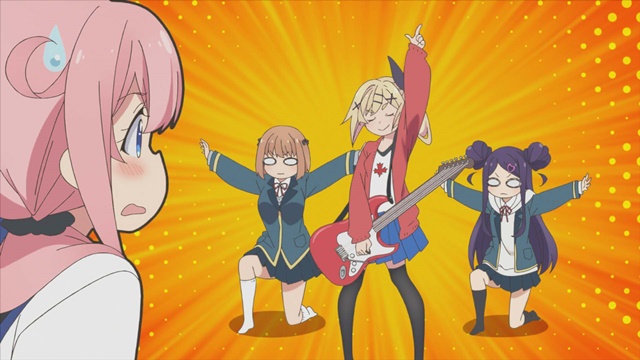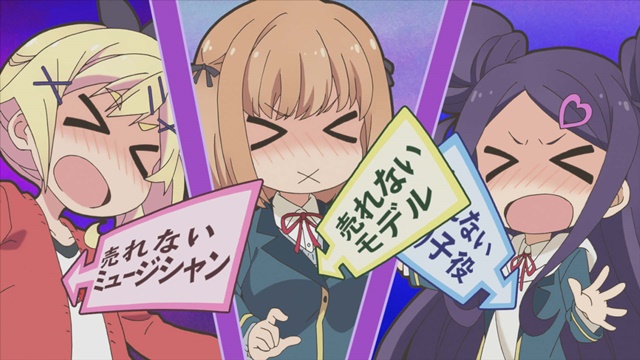 第1話のあらすじと先行カットを公開しました‼️

また第1話特別先行放送、先行配信も決定です????
是非ご視聴ください!

????AT-X先行無料放送 9/25(金)23:00~
????ひかりTV/dTVチャンネル 10/4(日) 24:00~
????ニコニコ生放送 10/10(土) 22:00~

詳細はコチラhttps://t.co/KRRelko4d8#ochifuru pic.twitter.com/FdcygpCaWd

— おちこぼれフルーツタルト公式アカウント (@ochifuru_anime) September 18, 2020
Both the OP theme song "Kibou Darake no EVERYDAY" (Everyday that is filled with hope) and the ED song "Wonder!" are performed by the unit Fruit Tart consisting of the anime's five main characters. The CD single including both songs and a coupling song "Tart-na Kimochi" (Tart-ish feeling) is set to be released on October 28.
The theme song CD jacket: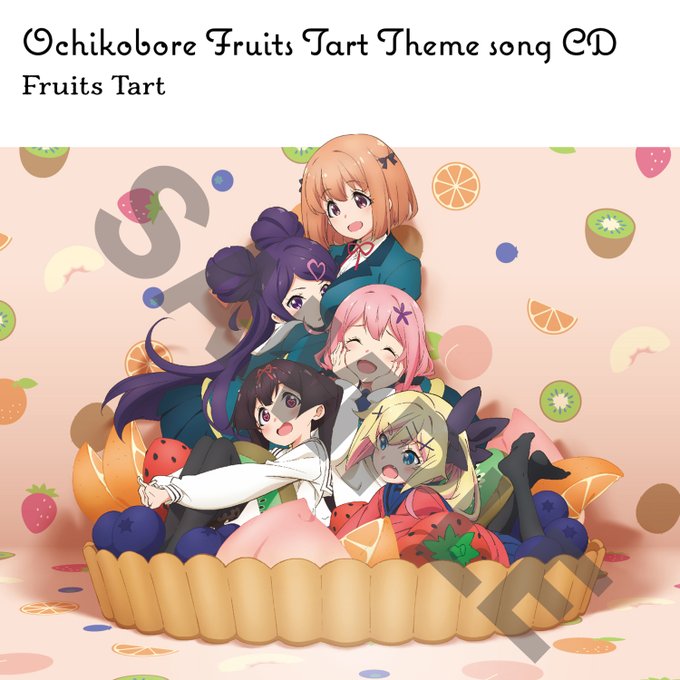 2nd PV:
---
Synopsis:
At the forth dormitory of Rat Production, called Nezumi-sou (Mouse Apartment), three girls who have failed in their professional career: Roko Sekino (former child actress), Hayu Nukui (musician), and Nina Maehara (fashion model) have lived together. One day, a girl named Sakura Ino, who has a dream of becoming an idol, comes to such a place. As soon as she arrives, however, it is decided that the dormitory will be demolished. In order to stop the demolition of their dormitory, the residents decide to form an idol unit "Fruit Tart" with the aim of repaying a debt of 100 million yen.
Main voice cast:
Sakura Ino: Hiyori Nitta (Izumi Asagi in Pastel Memories)
Roko Sekino: Risa Kubota (Kokoro Momoi in Aikatsu Stars!)
Hayu Nukui: Haruka Shiraishi (Fumino Furuhashi in We Never Learn)
Nina Maehara: Reina Kondo (Hana Ichinose in Slow Start)
Hemo Midori: Kyoka Moriya
Hoho Kajino: Yoko Hikasa
Chiko Sekino: Kaoru Sakura
Nua Nakamachi: Yu Sasahara
Rua Nakamachi: Takako Tanaka
Riri Higashi: Rena Maeda
Tone Honmachi: Yuiko Tatsumi
Latest key visual: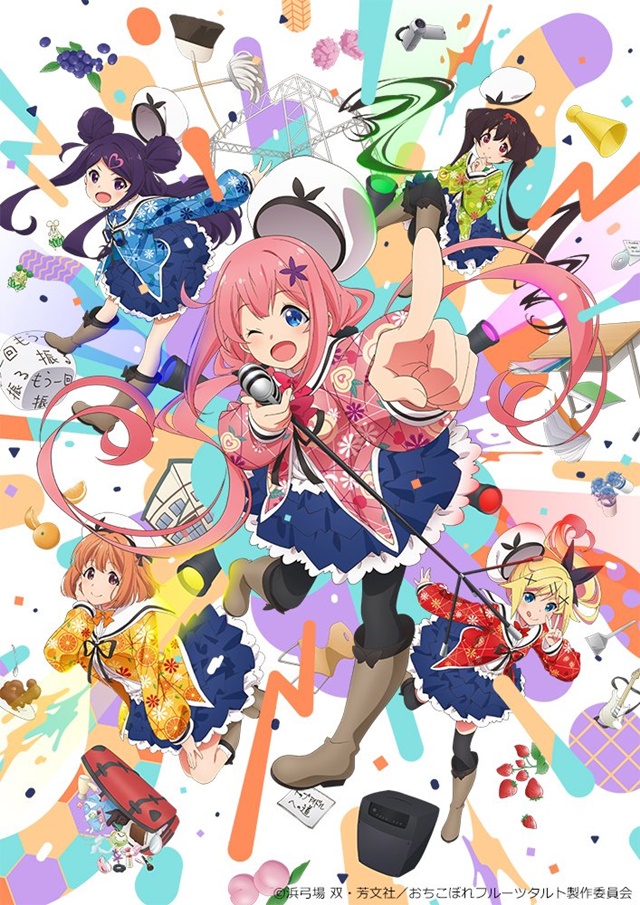 ---
Source: TV anime "Dropout Idol Fruit Tart" official website / Twitter
©So Hamayumiba, Houbunsha/Dropout Idol Fruit Tart Production Committee