Nicht direkt ein Fairy Tail Spin-off...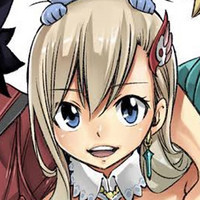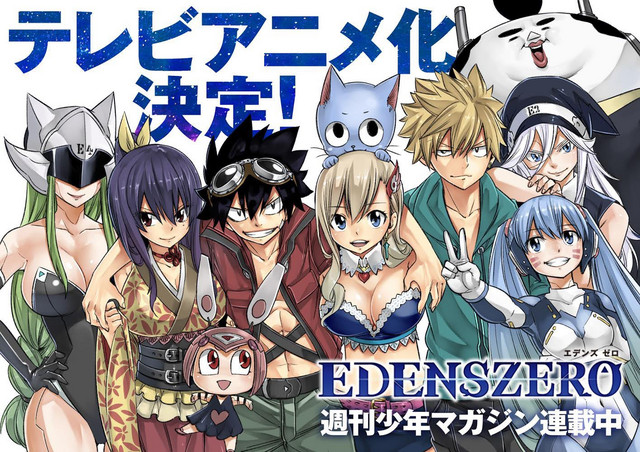 Im Rahmen der Tokyo Game Show vergangenes Wochenende wurde bekanntgegeben, dass die Anime-Adaption der SciFi-Serie von Fairy Tail Schöpfer Hiro Mashima, EDENS ZERO, im April 2021 durchstarten soll. So wurde im Rahmen des Streams nicht nur ein Trailer für der Serie basierende Videospiel enthüllt, sondern auch ein erstes Visual zum Anime.
【#EDENSZERO 発表④アニメティザービジュアル】
今回のビジュアルはド迫力巨大戦艦EDENS ZEROをバックにメインキャラクターのシキ、レベッカ、ハッピーの姿が描かれています。広大な宇宙を舞台にどんな冒険が始まるのか、皆さま、ご期待ください‼️
公式HP⇒https://t.co/JMl3FSjiK0 pic.twitter.com/1bW7x8mTHv

— EDENS ZEROプロジェクト公式 (@EDENSZERO_PJ) September 26, 2020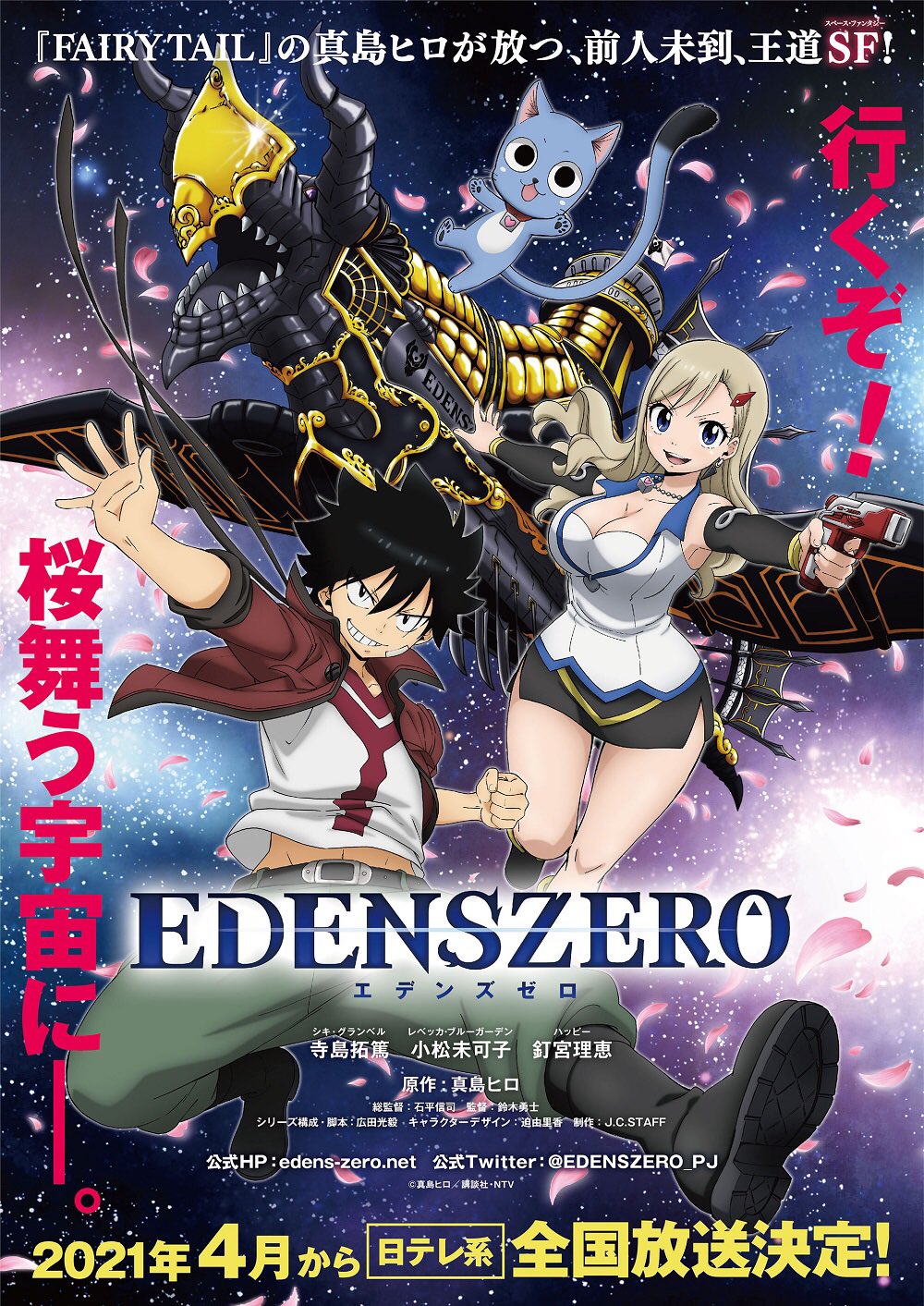 Der Regisseur von Fairy Tail, Shinji Ishihira, ist auch wieder mit von der Partie, wobei er dieses Mal die Rolle des General Directors übernimmt. Fairy Tail Episode Director Yushi Suzuki wird in die Fußstapfen des Regiesseurs treten, während Mitsutaka Hirota (Rent-a-Girlfriend) für das Drehbuch und Series Composition verantwortlich ist. Yurika Sako (Animation Director bei Lostorage conflated WIXOSS) wiederum wird wiederum für das Character Design zuständig sein. Produziert wird die Serie von J-C- Staff.
Was die Sprecher angeht, so übernimmt Rie Kugimiya wieder die Rolle von Happy aus Fairy Tail, nur dass er dieses Mal ein Roboter ist. Hinzu kommen Takuma Terashima (Lay Glanzudilii in The Mistfit of Demon King Academy) als Shiki Granbell, der Held der Serie und Mikako Komatsu (Minerva in Re:Zero -Starting Life in Another Wolrd-) als Rebecca Bluegarden, die Heldin und Gefährtin von Happy.
via: EDENS ZERO auf Twitter, Comic Natialie

Original Artikel von Daryl Harding. Übersetzt von Tobias Dorbandt