Its 12-episode TV anime adaptation is available on Crunchyroll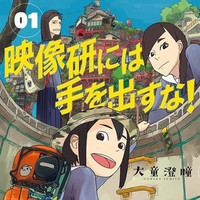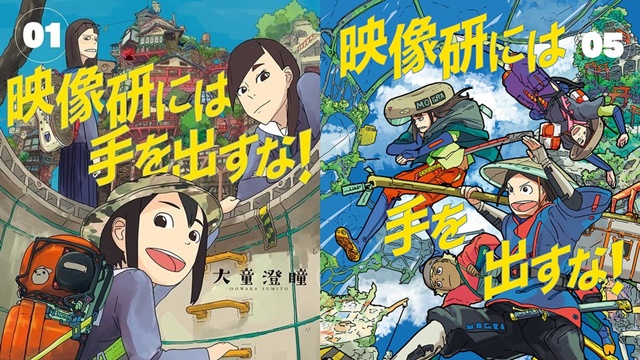 Shogakukan has announced that the total number of printed copies of Sumito Oowara's Eizouken ni wa Te wo Dasuna! / Keep Your Hands Off Eizouken! manga in Japan has reached a milestone of one million copies.
Oowara is now 27 years old. After graduated from Toyo Institute of Art & Design's painting department, he learned about making animation by himself. He exhibited his doujinshi manga work at COMITA 111 (the largest original doujinshi event in Japan) in February 2015, then approached by the editor of Shogakukan's Big Comic Spirits.
As his debut work, Eizouken ni wa Te wo Dasuna! / Keep Your Hands Off Eizouken!, which focuses on three high school girls with a passion for making animation, has been serialized in the publisher's BIG COMICS since July 2016 and has released five tankobon volumes.
The manga was already adapted into a 12-episode TV anime helmed by the internationally acclaimed anime director Masaaki Yuasa (Lu over the Wall, Devilman Crybaby) in January-March 2020, and its live-action film adaptation starring three members of the Japanese girl idol group Nogizaka46 was released in Japan last Friday, September 25, 2020.
Manga tankobon 1st and 5th volume covers: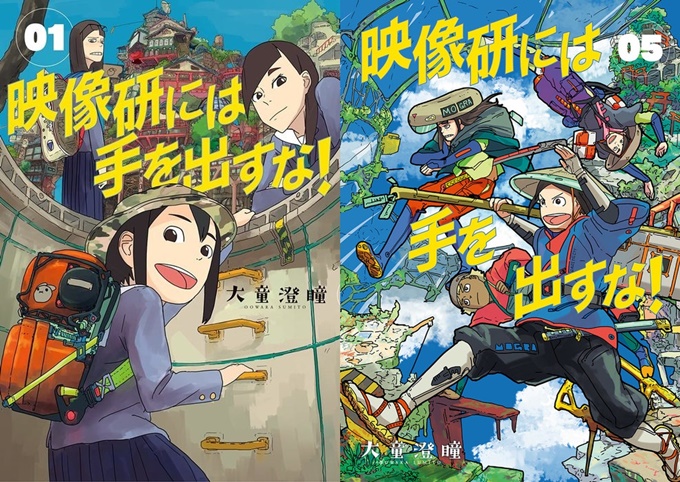 The TV anime Keep Your Hands Off Eizouken! is available on Crunchyroll to its members in North America, Central America, South America, Europe, Africa, Oceania, and the Middle East.
TV anime official trailer:
Live-action film trailer:
---
Source: Oricon News
(c)2016 Sumito Oowara/Shogakukan
(c)Sumito Oowara,Shogakukan/Eizouken Committee
(c)2020 "Eizouken" Live-Action Adaptation Strategy Meeting