We spoke with Gabriel of Anime Jungle about how he got the job and more!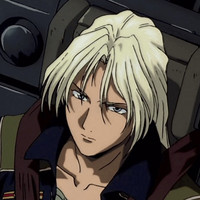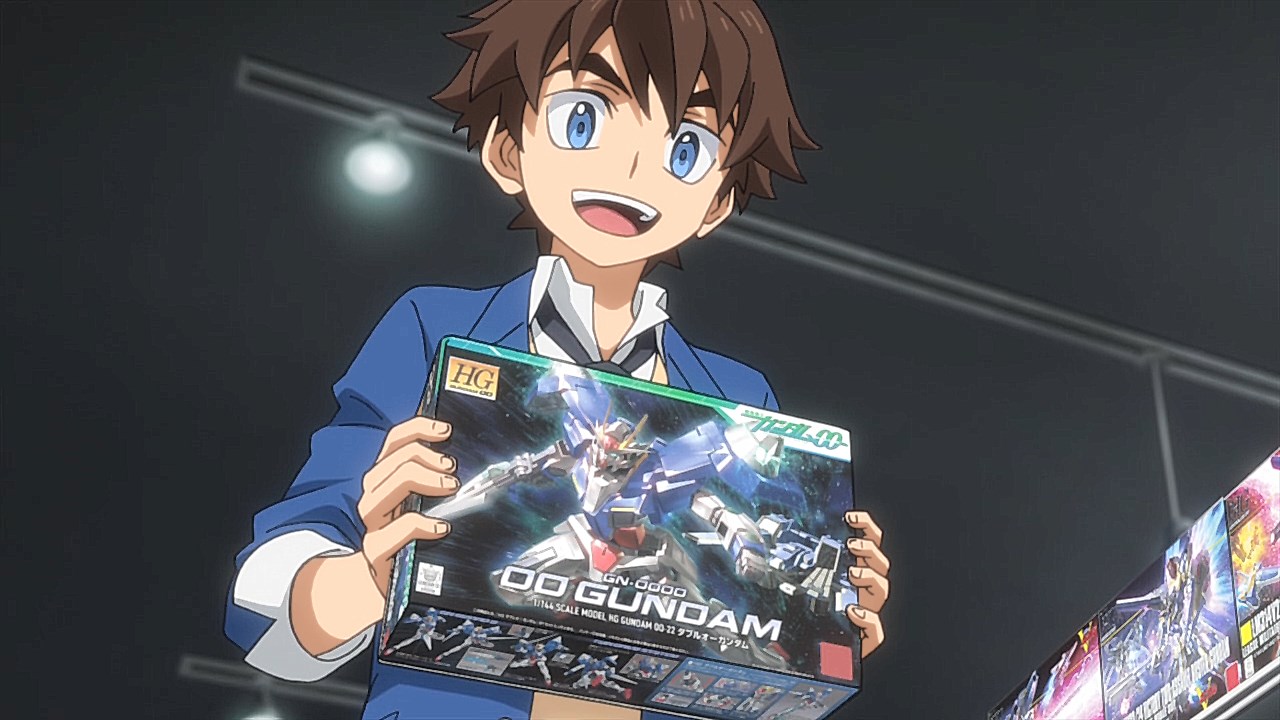 "Do what you love" is something you've probably heard countless times over the years, but it isn't always as easy as it sounds. It's one thing to chase your dreams, but how specific you can get with those dreams will ultimately come down to the opportunities available. For Gabriel—@IchiroAo on Twitter—a longtime fan of the Gundam series and Gunpla hobbyist, that rare opportunity came when the perfect job opportunity arose at the famed Anime Jungle store in downtown LA's Little Tokyo.
How does one go from being in wide-eyed awe of Gundam Wing in the '90s to becoming a professional Gunpla Specialist in LA? We fired some questions Gabriel's way to find out more about his history with the hobby, his love for Gundam, and how he got this dream job in the first place.
You have what I think many would consider to be a dream job; you're a Gunpla specialist! Can you tell me a little about your job and what it entails?
For many Gunpla builders such as myself, it definitely is a dream job! As the Gundam specialist in my store, my main responsibility obviously to sell Gunpla. It's a job that comes very naturally to me, since it's a hobby that I'm very passionate about, which in turn is something I could easily recommend to others. Along with selling Gunpla, I also have to know how to recommend complementary products such as paints and tools, as well as keeping products in the shelves well stocked for Gunpla builders of every level, while providing everyone kits from their favorite shows!
How long have you been into Gunpla, and was there any particular figure, or maybe a specific Gundam anime, that really sunk its hooks into you?
I started dabbling in Gunpla in my late childhood, around 9 or 10 perhaps? It's been a long time since, so I don't quite remember well! I do remember that it was an uncle of mine who gifted me with one of those old 1/144 scale Tallgeese from the mid-late 90s. During this time, like a lot of kids in my generation, I was really into Gundam Wing, so I was of course very excited to build a Mobile Suit from the same show!
However, the Gundam show that really sunk it's hooks into me in my formative years was Zeta Gundam, which I watched through a dedicated cable channel in the Philippines called Animax. Not only was the story I felt so much more mature than any of the previous Gundam shows I'd seen, what really intrigued me was the romance presented in the show. I remember being so in love with the character Four! However, after watching Zeta Gundam several times in the years that came after, I've found myself more attracted to Kamille's childhood friend, Fa, instead!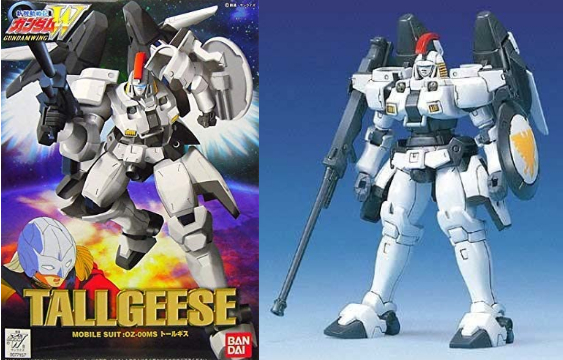 Can you give any insight into how you got this job in the first place? Were you already working at Jungle and transitioned to Gunpla specialist, or were you hired specifically to promote Gunpla?
I actually wasn't local to Southern California when I heard of the job opening. The position they were looking to hire for was specifically for a Gundam and plastic model specialist, which I thought was the perfect job for me! So when I was told of it, I filled out the application, printed it along with my résumé, and traveled several hours to Los Angeles so I could personally deliver the application myself, because I so badly wanted to make a good impression of myself! A week later, I was asked to come in for an interview. I printed out images of my Gunpla models for a portfolio, traveled back to LA, and knocked it out of the park! There were some worries regarding my distance, but I told them that if I get picked for the job, I'll move to LA right away! Luckily, I had a place to crash when that did happen. And now, I've been a proud Angeleno and Gunpla specialist for the past five years.
What do you look forward to most every day you head into work?
What I look forward to the next day at work is being able to talk to our customers and pushing out those Gunpla so I can get even more people into the hobby! Oh gosh, I feel like a shady pusher saying that, but it really is that good of a pastime that deserves a bigger community, especially here in the west.
Are there any other fandoms you hold as dearly as Gunpla? What would your second pick be if you had to be a specialist of something else?
Apart from building Gunpla, another hobby I hold just as dearly is cosplaying. Just like how building Gunpla for me has a very satisfying effect when I can replicate its in-show depiction through the application of paint, weathering, and posing, I get the same sense of satisfaction and pride when I can depict my favorite characters as accurately and well as I can as a cosplayer. In fact, as a specialist in prop-making, skills I learned from building Gunpla I usually also apply to making props!
If I were to be a specialist for something else, my second pick would be to be a specialist in cosplay. I just seem to gravitate towards work which I am passionate for already.
Do you have any advice for those thinking about getting into Gunpla?
For those who are thinking about getting into Gunpla, just do it! I recommend picking up a High Grade (or abbreviated as HG) model kit of your favorite Mobile Suit! HGs are generally inexpensive and very accessible for beginner builders. The only tools you'll need to start with are a pair of nippers and a file, and you're good to go!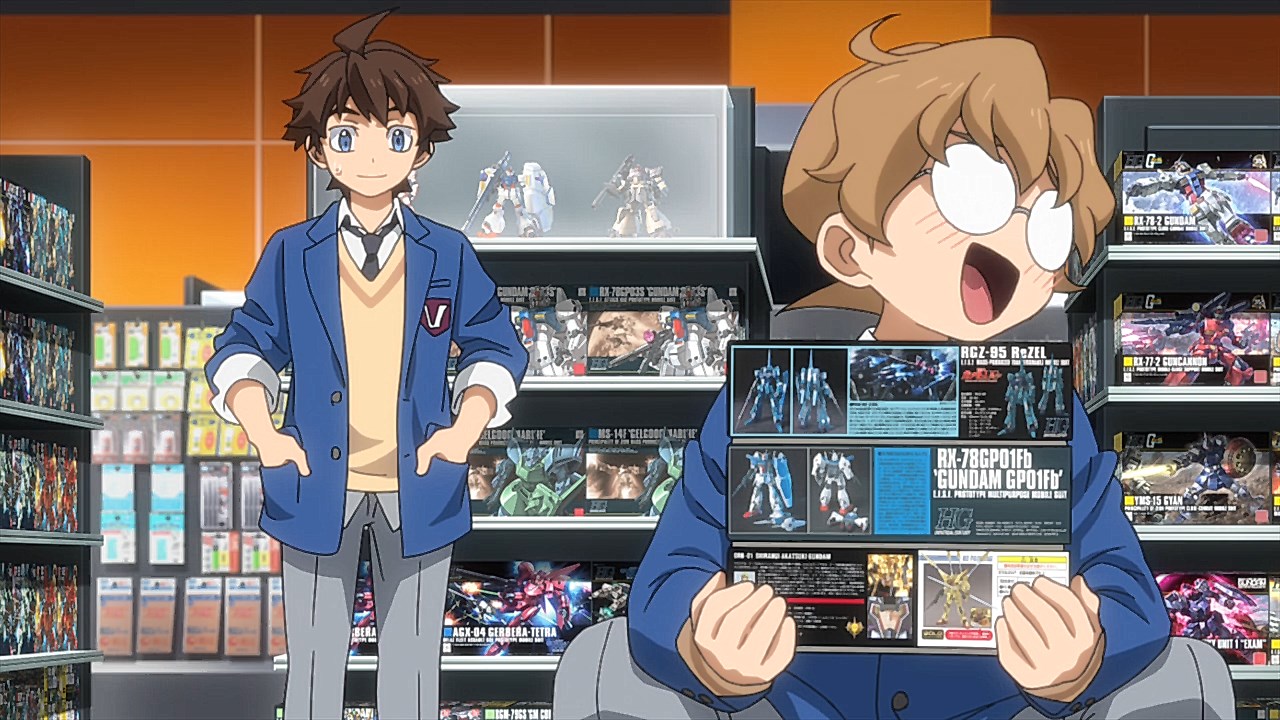 We'd like to thank Gabriel for taking the time to speak to us about his awesome job. Whether you're deep in the Gundam Build Fighters lifestyle or you're still looking for a place to get started, he's your go-to source whenever you're in the LA area, so be sure to stop by and get to buildin'!

-------
Joseph Luster is the Games and Web editor at Otaku USA Magazine. You can read his webcomic, BIG DUMB FIGHTING IDIOTS at subhumanzoids. Follow him on Twitter @Moldilox.