Three new limited-release anime films didn't appear in the overall and mini-theater rankings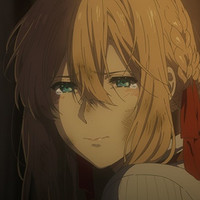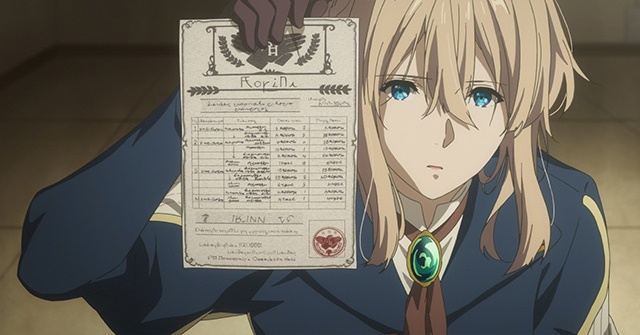 While dropping one spot from last week to third place, Kyoto Animation's all-new film Violet Evergarden The Movie still earned 129 million yen on 87,000 admissions in its third weekend, which was down only 2.5 percent from its previous weekend. Meanwhile, with 840, 793 yen, the film was the dominant No. 1 on the chart for the per-screen average for the third weekend in a row, beating out the other major films.
The 140-minute film has earned 1.117 billion yen from the 781,817 tickets sales in 17 days since its release on September 18, becoming the third top-grossing Japanese anime film of this year so far.
"Violet Evergarden The Movie" box office record from October 2 to 4:
October 2 (Fri): ticket sales: 45,902 / revenue: 64,958,900 yen
October 3 (Sat): ticket sales: 49,306 / revenue: 72,938,400 yen
October 4 (Sun): ticket sales:37,761 / revenue: 55,703,000 yen
Last weekend, three new anime films below were released on a limited scale. None of them appeared in the overall or mini-theater box office rankings.
And finally, Fate/stay night: Heaven's Feel Ⅲ.spring song disappeared from the top 10 in its eighth weekend, but still ranking 11th in the overall weekend box office chart. The film's total domestic gross has reached 1.87 billion yen, already becoming the top-grossing one in the trilogy.
---
Weekend box office in Japan (October 3-4, 2020)
(ticket sales basis)
1 (new). "Asadake!" - 280 million yen
2 (1). "TENET" - 1.6 billion yen yen
3 (2). "Violet Evergarden The Movie" - 1.117 billion yen
4 (3). "Crayon Shin-chan: Crash! Rakuga Kingdom and Almost Four Heroes" - 950 million yen
5 (4). "Jiko Bukken Kowai Madori" - 2.16 billion yen
6 (new). "Trolls World Tour" - 40 million yen
7 (7). "Doraemon: Nobita's New Dinosaur" - 3.17 billion yen
8 (6). "Midnight Swan" - 270 million yen
9 (8). "Ito" - 2.09 billion yen
10 (5). "Keep Your Hands off Eizouken!" - 100 million yen
*11 (9). "Fate/stay night: Heaven's Feel Ⅲ.spring song" - 1.87 billion yen
"BURN THE WITCH" trailer:
"MOVIE:BEM BECOME HUMAN" trailer:
"Wave!!: Surfing Yappe!!" trailer:
---
©Kana Akatsuki, Kyoto Animation/Vilolet Evergarden Production Committee