The character voice will be recorded in the middle of January 2021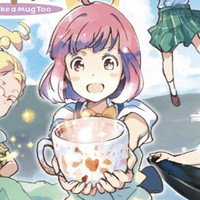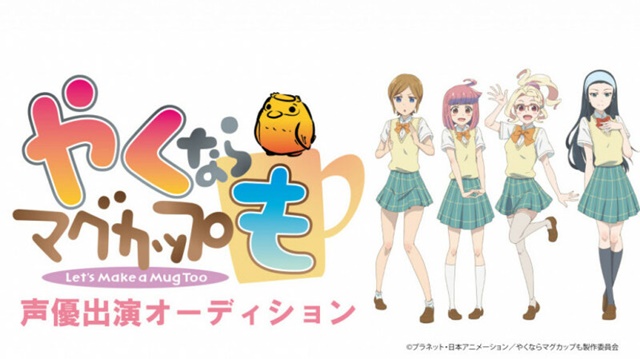 The official website for the forthcoming TV anime adaptation of a pottery-themed manga Yakunara Mug Cup Mo has announced that an open audition for a voice cast member will be held between October 2020 and January 2021. Its Grand Prix winner will be able to join the anime alongside the already-announced four main members.
To be eligible for the audition, you must be a woman living in Japan (All ages and nationalities are welcome), and you must be able to give priority to the voice recording, which is scheduled to be held in the middle of January 2021. The audition's three judges are Jun Kamiya (director), Naruhisa Arakawa (series composition writer), and Kenichi Tezuka (producer). You can apply for the audition by using this form.
"Yakunara Mug Cup Mo" voice actress audition site:
Schedule:
Application Period / First Judging Period: October 7- November 5, 2020
Second Judging Period: November 6 - 29, 2020
Second Judging Result Announcement: December 2, 2020
Third Judging Period: December 4 - 27, 2020
Third Judging Result Announcement: December 30, 2020
Final Judging Period: January 4 - 7, 2021
Final Judging Result Announcement: January 8, 2021
【声優オーディション開催決定】
TVアニメ「やくならマグカップも」声優出演オーディションの開催決定????
オーディションでグランプリに輝いた人は #田中美海 さん、#芹澤優 さん、#若井友希 さん、#本泉莉奈 さんの4人と共演できるチャンスです❗

詳しくは
????https://t.co/TyraqC98pP#やくもtv pic.twitter.com/gPlkV0PLo5

— TVアニメ&実写『やくならマグカップも』公式 (@yakumo_project) October 7, 2020
---
The manga about high school girls and the Togei-bu (pottery club) set in Tajimi-city, Gifu Prefecture was launched in 2011 as part of the project by volunteers and companies in the city to revitalize the region. It has been released as a free comic four times a year, and so far 33 chapters have been available online.
Jun Kamiya (Hikaru no Go, Kingdom) is attached to direct the adaptation, alongside series composition writer Naruhisa Arakawa (This Art Club Has a Problem!, ISLAND) and character designer/chief animation director Ayano Yoshioka (Haikara-San: Here Comes Miss Modern). Nippon Animation works on anime production in cooperation with Tajimi-city and Tajimi-city Touring Association. The anime is set to premiere sometime in 2021.
Main voice cast:
Himeno Toyokawa: Minami Tanaka (Lily Hoshikawa in Zombie Land Saga)
Mika Kukuri: Yu Serizawa (Mirei Minami in PriPara, Ueno in How Clumsy you are, Miss Ueno)
Naoko Naruse: Yuuki Wakai (Reona West in PriPara, Maria von Messina in Wise Man's Grandchild)
Toko Aoki: Rina Honizumi (Saaya Yakushiji/Cure Ange in Hugtto! PreCure)
Introduction:
The city of Tajimi, located in the southern part of Gif Prefecture, Japan, is famous for Mino earthenware. The city is dotted with historical pottery producers and ceramic art museums. It has facilities where you can try your hand at making pottery, and many restaurants that serve food on Minoware dishes. The story begins when a high school girl moves to a shopping street in Tajimi. Many encounters await her, friends, town folk, ceramic art, etc. What will she discover in a town famous for ceramic?
TV anime teaser visual:
Manga's latest cover illustration: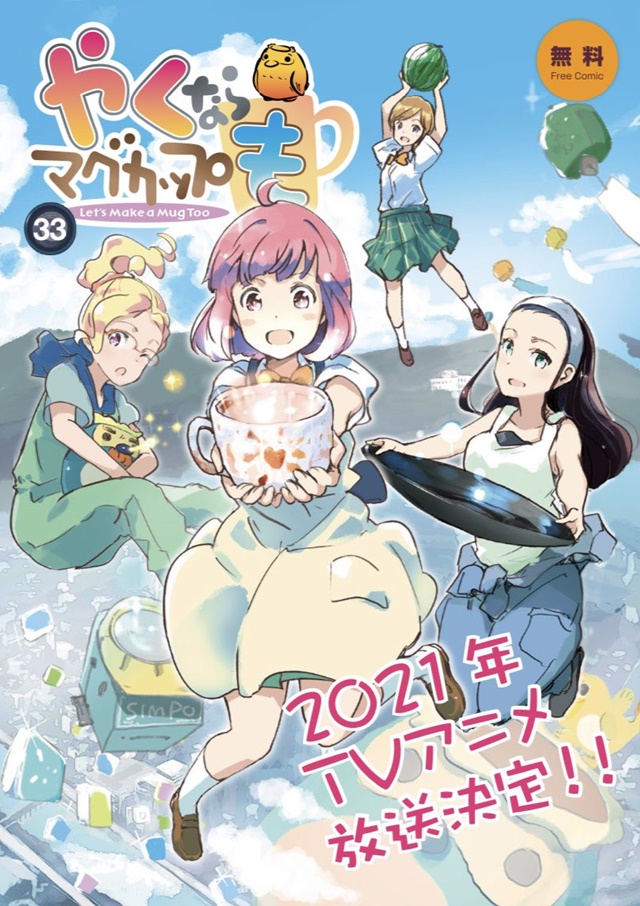 ---
Source: TV anime "Yakunara Mug Cup Mo" official website / Twitter
Copyright (c) 2016 Genkina Tajimi Co.,Ltd. All right reserved.