Hiroya Shimizu makes his voice acting debut as the male protagonist Gene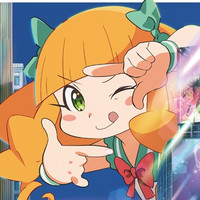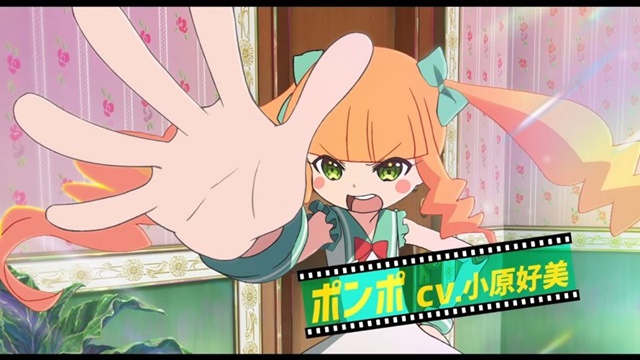 Along with a 30-second teaser trailer, the official website for the forthcoming anime feature film based on Shogo Sugitani (aka Ningen Plamo)'s Eiga Daisuki Pompo-san / Pompo: The Cinéphile web manga has announced its new release date of March 19, 2021. It was originally set for a release in 2020 but has been postponed due to the COVID-19 pandemic.
The clip also introduces the film's five main voice cast members, including 21-year-old actor Hiroya Shimizu (Mitsuya Takanashi in 3D Kanojo Real Girl live-action film), who makes his voice acting debut as the male protagonist Gene Fini.
Main voice cast:
Joelle Davidovich Pomponette / Pompo-san: Konomi Kohara (Lala Hagoromo / Cure Milky in Star☆Twinkle PreCure)
Gene Fini: Hiroya Shimizu
Mystia: Ai Kakuma (Noel Otoshiro in Aikatsu!)
Nathalie Woodward: Rinka Ohtani (Rinka in Pokémon Sun & Moon)
Martin Braddock: Akio Ohtsuka (Batou in Ghost in The Shell)
Teaser trailer:
Key visual with the new release date: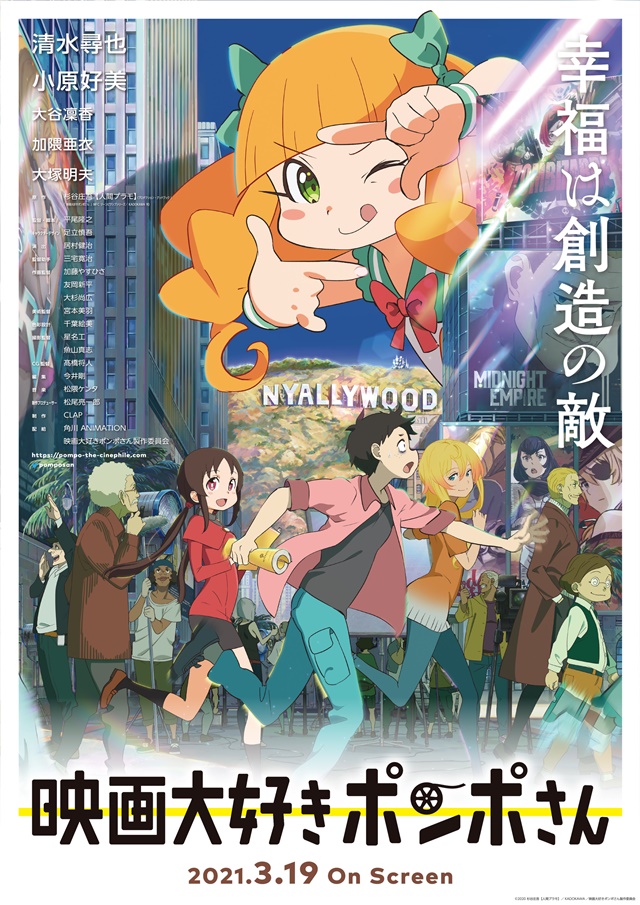 ---
Takayuki Hirao (GOD EATER) is attached to direct the anime film adapttaion, Shingo Adachi (Sword Art Online) serves as the character designer, and Tokyo-based anime production studio CLAP, which produced the 15-second anime CM for the manga in September 2018, works on anime production.
The story centers on a shrewd producer Joelle Davidovich Pomponette/Pompo-san at the movie capital "Nyallywood." Despite her ability to see through the cast and staff's potential and to make them use their talent fully, she has been making only B-class action or erotic films. One day, Pompo's "movie-worm" assistant Gene Fini, who has been wondering about her choices of film genres, is given a new script written by her and is ordered to direct a film based on it. Will Gene be able to realize the masterpiece that she writes?
The first key visual: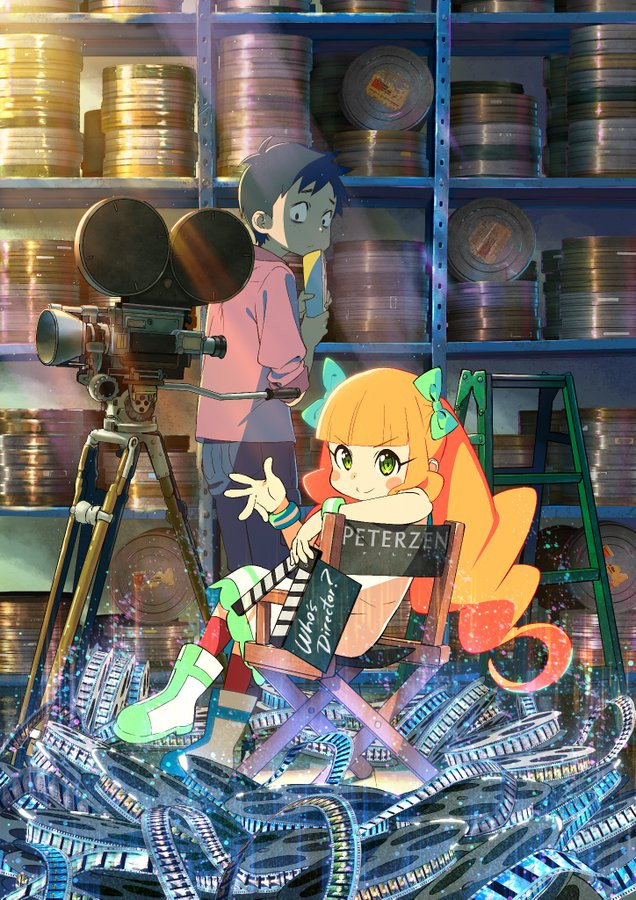 Anime CM produced by CLAP in 2018:
---
Source: "Eiga Daisuki Pompo-san" anime film official website / Twitter
©2020 Shogo Sugitani 【Ningen Plamo】/KADOKAWA/Eiga Daisuki Pompo-san Production Committee