Grab a cheeky curry or a non-alcoholic whiskey at the Capcom collab event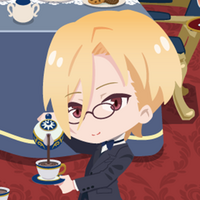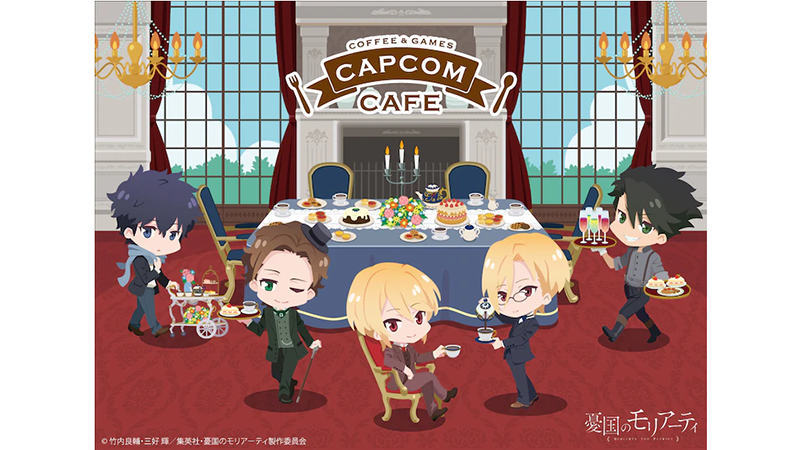 As Moriarty the Patriot makes its way onto the anime scene, Capcom is opening the doors on its very English collab café. First announced last month, the limited-time café has revealed its first menu offerings.
Diners can look forward to British-inspired meals and sweet teatime desserts, themed to the Moriarty brothers and their allies: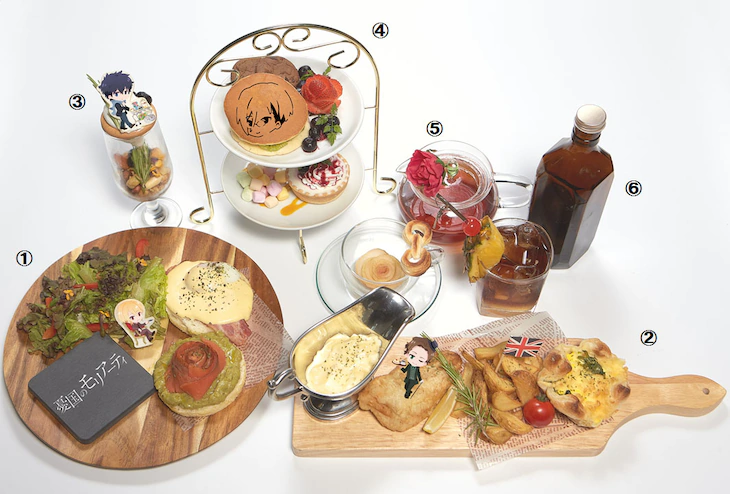 The open-faced breakfast sandwiches (1) are made on English muffins, and feature both eggs benedict with bacon and salmon with avocado. A British sampler plate (2) includes a spinach tart and a serving of traditional fish and chips. For dessert, there's Fred's "anti-gravity" parfait (3) with meringues, or a personal tea stack (4) with an assortment of teatime treats. A wide drink menu features items based on each character, like Louis's fancy apple tea (5) and a non-alcoholic twist on Sebastian Moran's favorite whiskey (6).
Drink orders will come with a randomly-chosen coaster: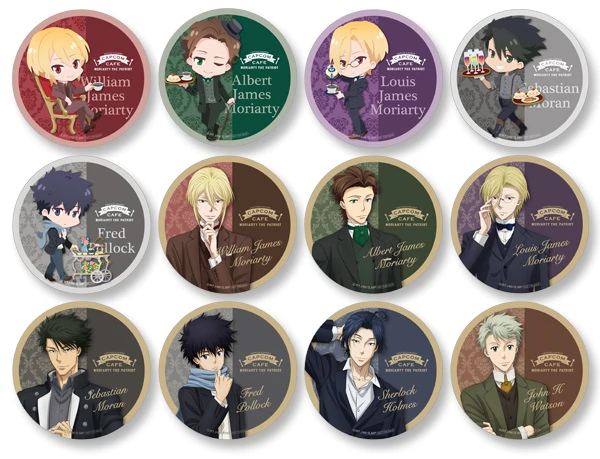 After eating, guests can shop for Moriarty the Patriot-themed merchandise, including keyrings, mugs, bags, and more: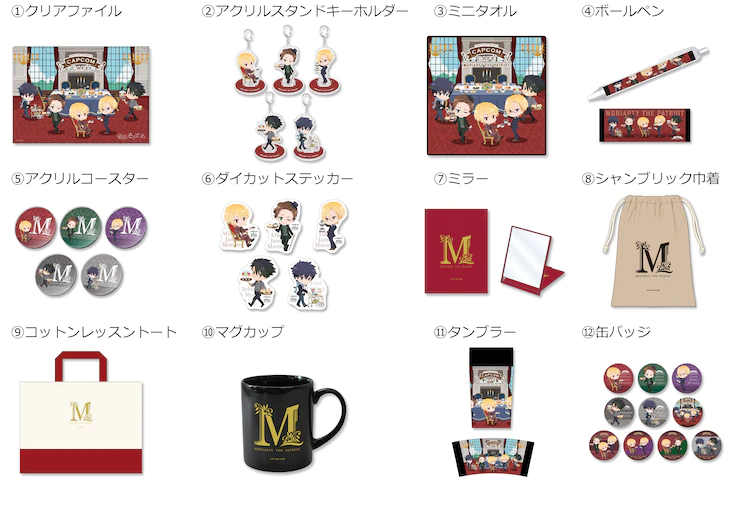 And, if you spend at least 2,000 yen in the café, you'll get one of 13 bromides as a bonus: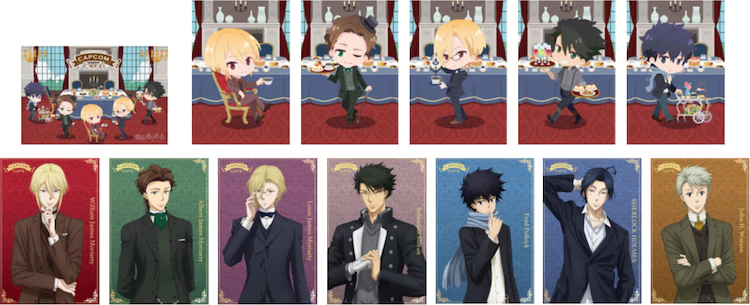 The café is currently running in Ikebukuro until November 18.
Moriarty the Patriot is a new take on Sir Arthur Conan Doyle's Sherlock Holmes canon, focusing on the history of legendary criminal James Moriarty. Based on the manga by Ryosuke Takeuchi and Hikaru Miyoshi, it follows the three Moriarty brothers as they navigate the rigid class system of Victorian England, assisting lower- and working-class clients with comeuppance against those who have wronged them. The series is currently being simulcast by Funimation.
>> Moriarty the Patriot at the Capcom Café
Source: Comic Natalie