Katsuyuki Motohiro (PSYCHO-PASS)-directed timeslip film will open on March 12, 2021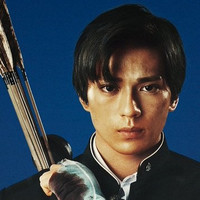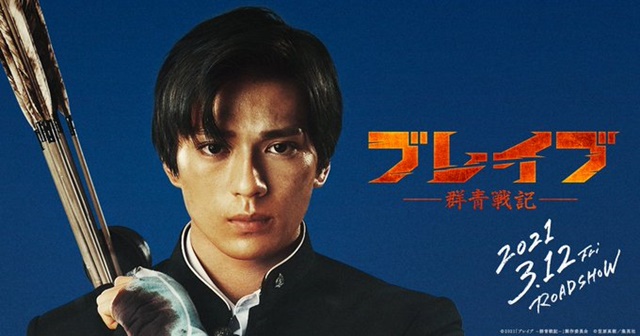 The official website for Brave -Gunjou Senki-, the forthcoming live-action film adaptation of Masaki Kasahara's battle action manga Gunjou Senki, has posted a teaser visual featuring Mackenyu (Pacific Rim: Uprising) as the protagonist Aoi Nishino, as well as a 30-second teaser trailer.
The manga was serialized in Shueisha's Weekly Young Jump from 2013 to 2017 and compiled in 17 tankobon volumes. Its story follows the students of a prestigious sports school who are suddenly transported back in time to the Sengoku period in Japan (somewhere between 1576 and 1582 in the manga) and meet major warlords of the era - Nobunaga Oda, Hideyoshi Toyotomi, and Ieyasu Tokugawa. Using their physical abilities as sports athletes and the knowledge of the future, they struggle to survive through the cataclysmic situation.
As his first solo starring role, 23-year-old Mackenyu is cast as the protagonist Aoi Nishino, a reclusive member of the Japanese archery club. He is a history geek but also has an incredible sports potential. Meanwhile, the late Haruma Miura (Eren Yeager in the Attack on Titan live-action films), who passed away in July 2020, plays Motoyasu Matsudaira (Ieyasu Tokugawa), alongside Kenichi Matsuyama (L in the Death Note live-action films) as Nobunaga Oda.
The Katsuyuki Motohiro (PSYCHO-PASS)-directed film is set to be released on March 12, 2021.
Teaser trailer:
Teaser visual: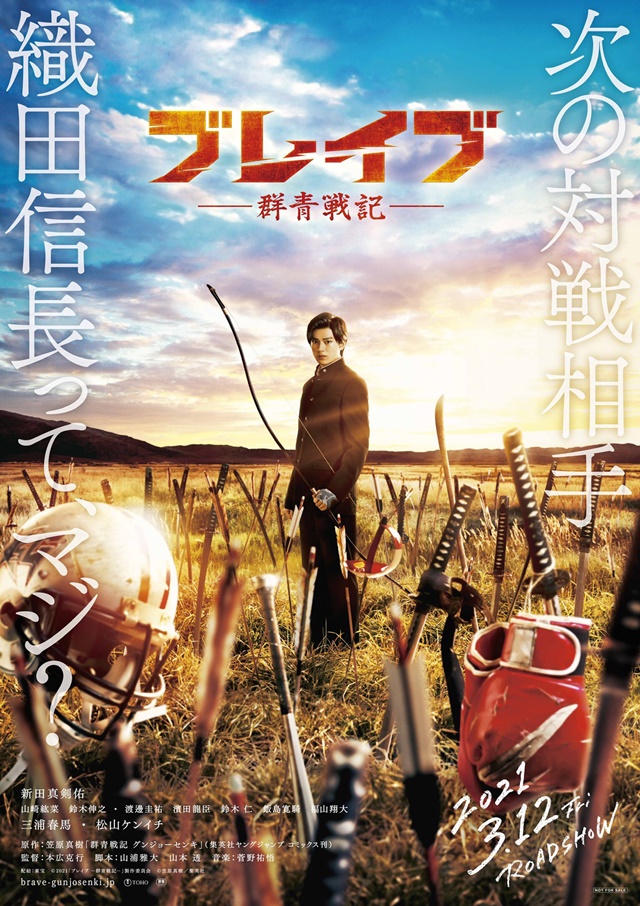 2021年3月12日公開
「#ブレイブ #群青戦記」映画公式サイト始動です✨https://t.co/hCdiOYMjrH

— 映画「ブレイブ -群青戦記-」 (@brave_gunjo) October 14, 2020
---
Source: "Brave -Gunjou Senki-" official website / Twitter
©2021 "Brave -Gunjou Senki-" Production Committee 
©Masaki Kasahara/Shueisha