Nanao (Baccarat in One Piece Film Gold) is announced as the voice of Queen Nehelenia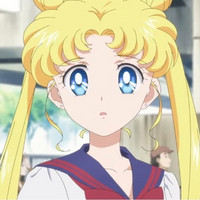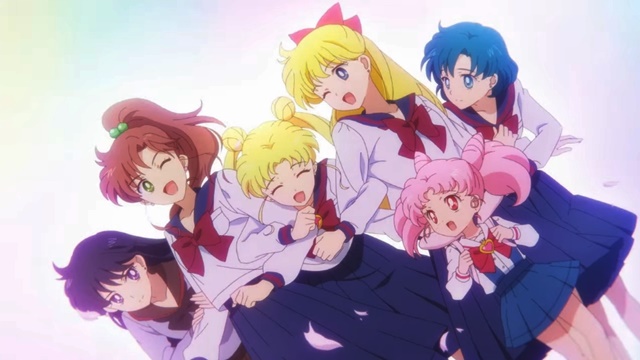 Along with a new poster visual, the official website for the upcoming two-part film Pretty Guardian Sailor Moon Eternal The Movie has posted a 60-second full trailer featuring its theme song "Tsukiiro Chainon" performed by the four-member Japanese idol group Momoiro Clover Z and the anime's five main voice cast members - Kotono Mitsuishi (Sailor Moon), Hisako Kanemoto (Sailor Mercury), Rina Sato (Sailor Mars), Ami Koshimizu (Sailor Jupiter), and Shizuka Ito (Sailor Venus).
The clip begins with Super Sailor Moon and Super Sailor Chibi Moon's transformation scene, then showing the Pretty Guardians' struggles and determination for a new battle. It also includes a scene where Helios says, "Help me, the chosen maidens, I have finally found you."
In addition, it is announced that 31-year-old fashion model/actress Nanao, who voiced Baccarat in the 2016 film One Piece Film Gold as her first anime character role, is cast as the voice of Queen Nehelenia. She says, "Because it is my favorite series, I felt uneasy and conflicted at the same time, so I reread the original manga and rewatched the 1990s TV anime series. I also practiced my vocal exercise and thought about how to say my character's lines at home for the recording session."
The upcoming films are based on the fourth "Dead Moon" arc of Naoko Takeuchi's original Sailor Moon manga and produced as the fourth arc of the Sailor Moon Crystal web anime series. Its first part is set to be released on January 8, 2021, then its second part will follow on February 11, 2021.
The tagline for the new poster visual is "We will dream over and over again."
---
Source: "Pretty Guardian Sailor Moon Eternal" official website
©Nakoko Takeuchi, PNP/"Pretty Guardian Sailor Moon Eternal The Movie" Production Committee