Also, get ready for the release of TALES OF CRESTORIA -THE WAKE OF SIN- on October 18!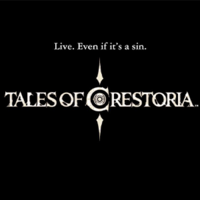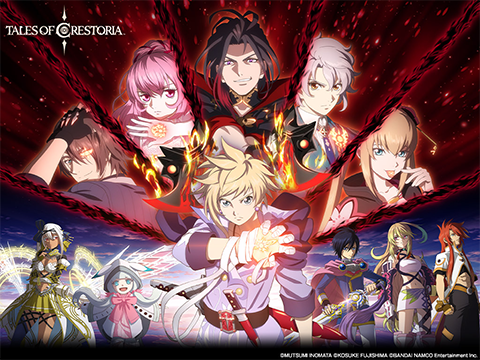 TALES OF CRESTORIA is the newest mobile title from the Tales series! Set in a unique world distinct from past titles where humans are judged for their sins according to the prayers of the people, this magnificent anime-styled RPG focuses on new characters and their dramatic encounters throughout the world. Link to Download: https://bnent.jp/tocen_Sponsored/
By logging in all 14 days during the campaign period, players can get a total of 1,000 Gleamstones, an SR+ Guaranteed Summon Ticket, and more!
Plus, a Short Anime Release Pack will be available for purchase! This great pack offers players the chance to get their hands on 2,980 Gleamstones and the Short Anime Commemoration SSR Guaranteed Ticket that guarantees an SSR character.
Additionally, we'll be offering one free summon per day during the campaign period to celebrate the release of the Short Anime!
There will also be a Beginner's Campaign Commemorating the Short Anime that new players of the game should definitely check out!
Part 1 of the campaign will give players the opportunity to take on Power-Up Quests, great for improving your characters, at half the normal AP cost! Then, in Part 2, Gald Quests, which are great for getting the Gald necessary to enhance characters, will grant 1.5x their normal amount!
*Short Animation Release period: 2020/10/15 20:00 - 2020/11/16 19:59 (UTC)
*Short Anime Release Pack Sale period: 2020/10/16 7:00 - 2020/11/16 6:59 (UTC)
*Short Anime Release Free Summons period: 2020/10/16 7:00 - 2020/11/16 6:59 (UTC)
*Power-Up Quests AP Cost Reduced period: 2020/10/21 7:00 - 2020/11/2 6:59 (UTC)
*Gald Quests Gald Increased period: 2020/11/2 7:00 - 2020/11/9 6:59 (UTC)