Six color-coded designs feature details for each witchy heroine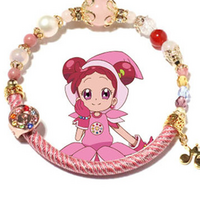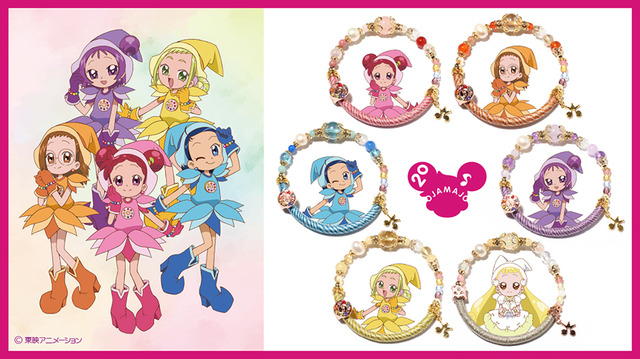 Celebrate 20 years of Ojamajo Doremi, and the release of the upcoming anniversary film, with a series of color-coded cord bracelets reminiscent of the witchy magical girls!
The series of beaded bracelets comes from Anahita Style, a shop that specializes in jewelry using semi-precious stones. The bracelets integrate freshwater pearls and gems like amethyst and rose quartz to create color schemes reminiscent of Doremi and her friends. The bracelets are made based on Anahita's Wind Cord style, with part of the bangle being a flexible elastic band for comfort and ease of wear.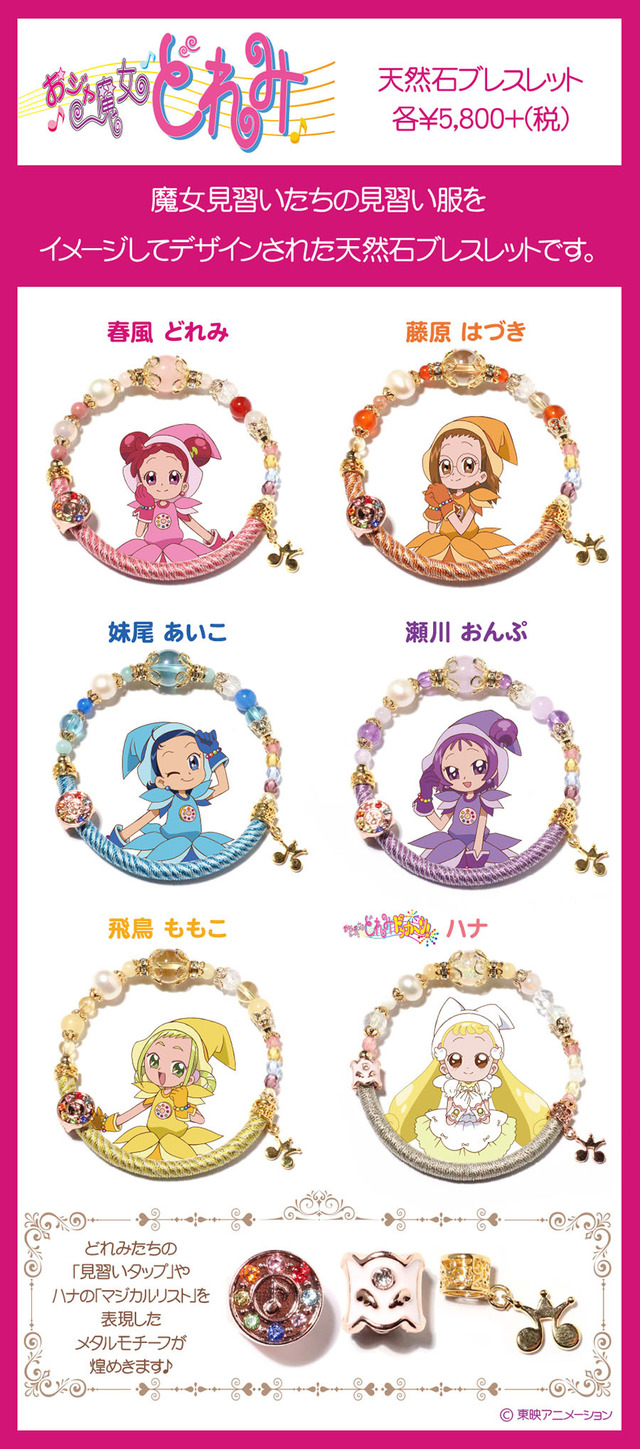 All but Hana's bracelet feature a rhinestone-studded Tap charm (Hana's features a little Magical Wrist instead), and all have a musical note motif charm.
The bracelets are 5,800 yen each (about $55), and are available for pre-order from Anahita Style until November 8. Each bracelet comes with a bromide of its respective character, and purchases of three or more bracelets will come with a 5-character bromide: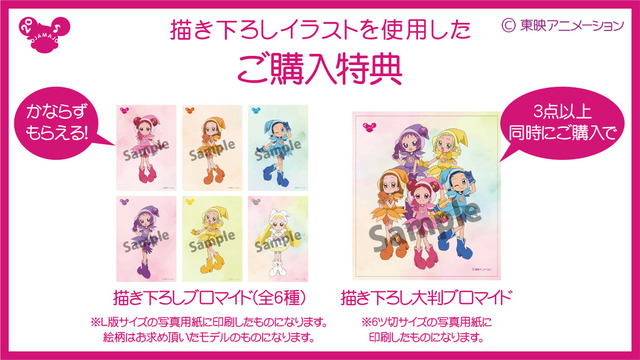 The Ojamajo Doremi 20th anniversary film, Looking for Magical Doremi, will be screened at at the 33rd Tokyo International Film Festival on November 3.
Source: Anime! Anime!