Combinar una artista de éxito con un hit del anime provoca resultados impresionantes.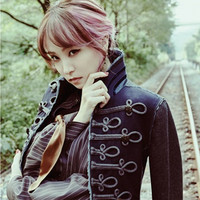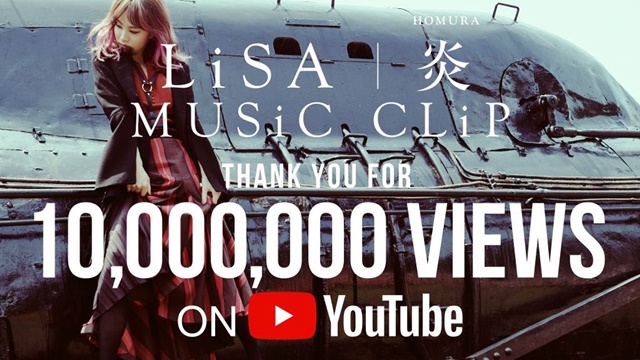 El canal oficial de YouTube de la popular cantante de anison LiSA colgaba el pasado 13 de octubre un video musical de cinco minutos para el que era su single número 17, "Homura". Una semana después, el video ya había recibido más de 10 millones de vistas, superando en estos momentos los 12 millones por una buena cantidad.
Si bien LiSA es una reconocida artista por los fans del anime, el secreto del éxito de esta canción es que es el tema principal de la película Kimetsu no Yaiba: Mugen Ressha-Hen, algo que se ha dejado notar también en el video musical de su single número 15, "Gurenge", opening de la serie de televisión Demon Slayer: Kimetsu no Yaiba, el cual cuenta con más de 57 millones de vistas en 16 meses.
La propia LiSA comentaba sorprendida el éxito de "Homura" en su propia cuenta de Twitter oficial, con un "¡¿En solo una semana?!".
????????????一週間で!!!?? https://t.co/4hPNCWWec3

— LiSA (@LiSA_OLiVE) October 19, 2020
【祝】????????LiSA「炎」MVがついに1000万回再生を突破!????????
「LEO-NiNE」のリード曲「play the world! feat.PABLO」のMVも100万回再生を突破!
ありがとうございます!

▼「炎」MVhttps://t.co/tqs9MVLt6j

▼「play the world feat.PABLO」MVhttps://t.co/XYvwxQtHnH#LiSA#レオナイン#炎ほむら pic.twitter.com/OzVGP5ub67

— LiSA_STAFF (@LiSA_STAFF) October 20, 2020
Dos días antes de su lanzamiento en formato físico, "Homura" estaba disponible para su streaming y compra digital, es decir, el 12 de octubre, y ese mismo día dominó por completo 55 listas de ventas diarias de Japón, desde el ranking de ventas de singles digitales de Amazon, al ranking musical general de ITunes. El CD llegaba al mercado y se convertía en el número 1 de las listas semanales de ventas de singles de Oricon con 68,000 unidades vendidas en una primera semana, convirtiéndose así en el primer single que llega al número 1 en su primera semana de la carrera de la artista. Los siete primeros días del single a la venta, estuvo en lo más alto sin dejar puesto a nadie más. Impresionante.
"Homura"
Carátula de la edición sencilla del single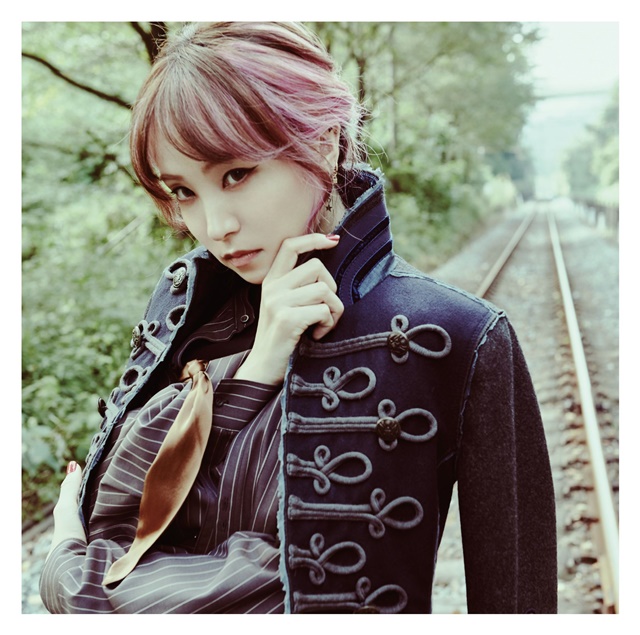 ---
Fuente: Cuenta oficial de Twitter de LiSA
©SACRA MUSIC