The theme of the collaboration project is "Kindness born from strong feelings for people"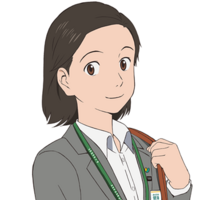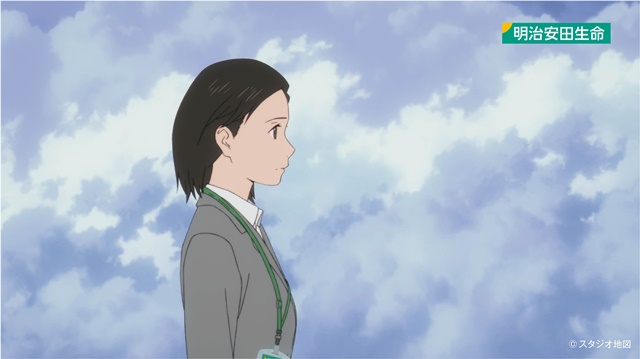 Meiji Yasuda Life Insurance Company, one of the largest life insurance companies in Japan based in Tokyo, announced today that it has partnered with Studio Chizu, the internationally acclaimed animation film production studio that produced Wolf Children (2012), The Boy and The Beast (2015), and Mirai (2018), which will celebrate its 10th anniversary in 2021. The studio's first original anime commercial for the collaboration project is released today, October 22.
The insurance company and the studio previously collaborated for the tenth-anniversary project for Mamoru Hosoda's 2009 film Summer Wars in 2019.
Under the theme of "Kindness born from strong feelings for people," the original anime CM "Aki no Chikai" (Aki's Oath) centers on Aki, a 25-year-old young "MY Life" plan advisor (an insurance salesperson) at Meiji Yasuda Life Insurance Company, who wonders what "kindness" really is and how she feels about her work. In the first half of the clip, she, who looks alitte distressed, is encouraged and given the power from various footage of Hosoda's previous films - The Girl Who Leapt Through Time (2006), Summer Wars (2009), Wolf Children, The Boy and the Beast, and Mirai.
Hiroyasu Aoki (HERO MASK) serves as the director, alongside the character designer/animation director Hiroyuki Aoyama (Mirai animation director).
The tagline: "I'll do my best on my kindness."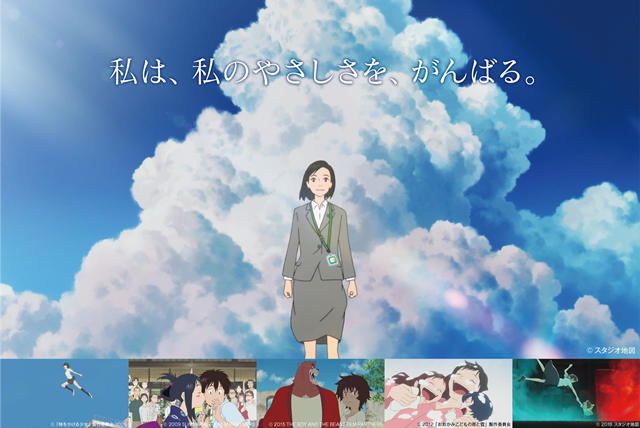 Aki is voiced by Kanon Nanaki (Rei Hino / Sailor Mars in the Pretty Guardian Sailor Moon musicals):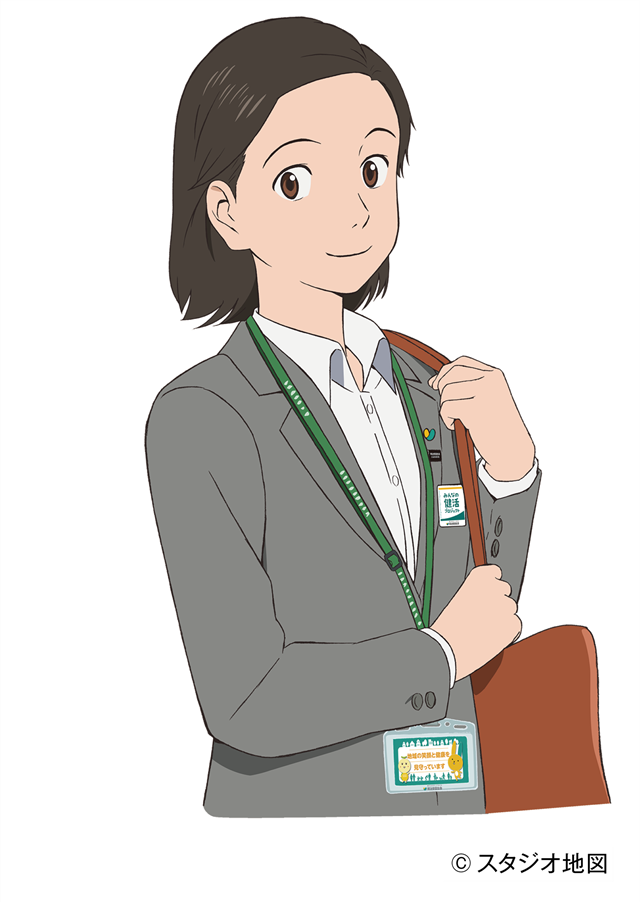 Character design sheets: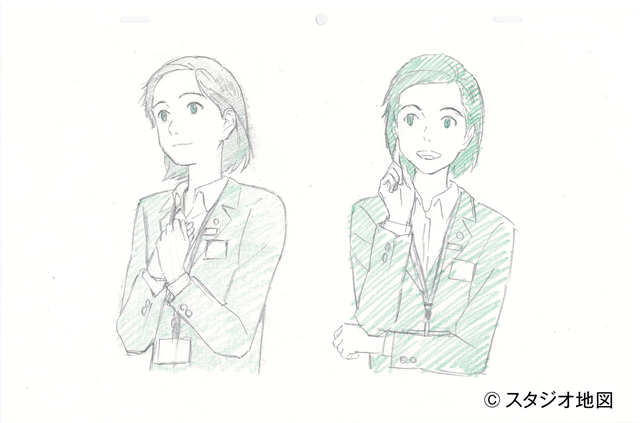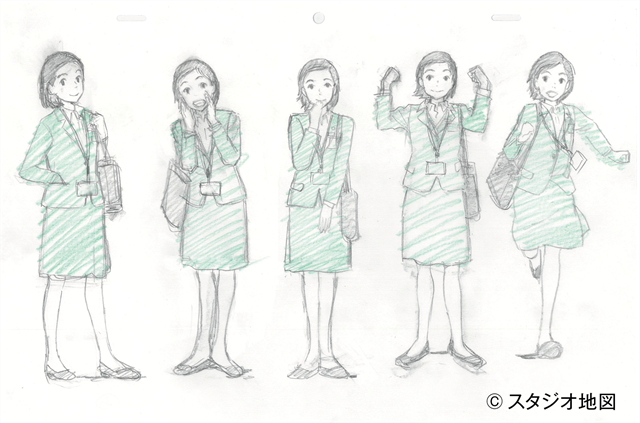 ---
Source: Meiji Yasuda Life Insurance Company press release