Du 18 au 22 Novembre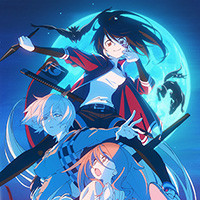 EDIT DU 02/11/2020: Compte tenu de la situation et des restrictions liées au confinement, cette sortie de Black Fox au cinéma est pour le moment annulée.
Le long métrage Black Fox sortira en événementiel en France sur tout le territoire dans les salles partenaires du réseau de CGR Event du 18 au 22 Novembre inclus. Sorti au Japon en 2019, le film esy réalisé par Kazuya Nomura(Ghost In The Shell The New Movie) ! Plus de détails disponibles sur la page CGR Event.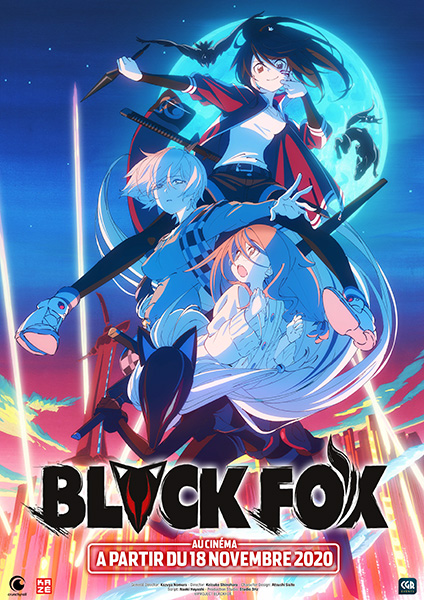 RÉSUMÉ
Rikka Isurugi est la descendante d'un clan de ninjas dont l'origine se perd dans l'Histoire. Entraînée par son grand-père depuis le plus jeune âge, elle souhaite néanmoins suivre les traces de son père, un brillant scientifique.
Le jour de ses seize ans, alors qu'elle rentre chez elle, Rikka découvre que ses proches ont été attaqués par une société très en vue, à laquelle appartenait autrefois son père : Gradsheim. Les ordres du commando sont simples : éliminer les membres de la famille et voler le fruit des recherches de son père.
Miraculeusement, Rikka s'échappe grâce aux drones programmés par son père. Elle prend alors l'identité de Black Fox afin de traquer les responsables du massacre.