The 12-episode TV anime series in 2015 is available on Crunchyroll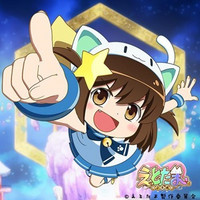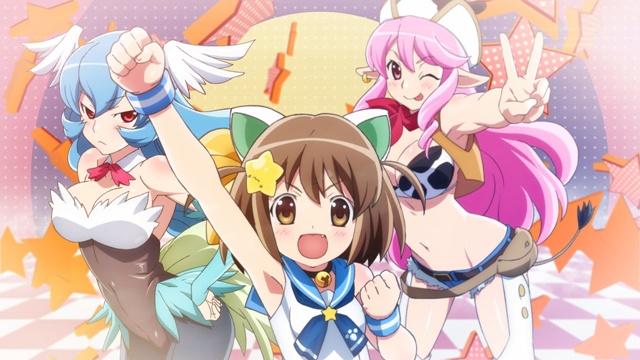 It has been two years and eight months since the new season of the TV anime ETOTAMA was announced at the special meet-and-greet / signing event held at the Makuhari Messe convention center in Chiba Prefecture on February 18, 2018.
Finally today, the anime's official website confirmed that the new series will be a short episode collection, which means each episode is probably going to be shorter than the first season's 30-minute length.
The message posted on the site:
"We are planning to produce and release a new original animation of ETOTAMA as a short episode series. For those of you who have been looking forward to it, we apologize for taking so long since the initial announcement for the new series. Although it will be a short episode series, we hope that we will be able to provide you with fun and lively work that is typical of ETOTAMA. Also, we plan to make this one available to everyone. Further details will be announced by the end of 2020, so please be patient for a while longer. Thank you for your continued support."
【ファンの皆様へ】
この度、「えとたま」は1話短編の新作オリジナルアニメーションとして発表することとなりました。新シリーズ発表のお知らせから楽しみにお待ちいただいておりました皆様には、これほど長く、時間を要したことをお詫び申し上げます。⇒続く (1/2)#えとたま https://t.co/O1mvjvUlI6

— TVアニメ「えとたま」公式 (@etotama_anime) October 23, 2020
---
The first season of the TV anime ETOTAMA was animated by Shirogumi and Encourage Films. Fumitoshi Oizaki (Aokana: Four Rhythm Across the Blue) served as the director, alongside the CG director Takamitsu Hirakawa. It was aired for 12 episodes from April to June 2015, and all episodes are available on Crunchyroll.
Synopsis:
Since ancient times, Japan has upheld the tradition of the 12 Zodiac signs. Eto-musumes (Zodiac girls), who have the appearance and behavior of the animals of the Zodiac, are pure hearted messengers who act as a bridge between humans and the gods. Every 60 years, the "ETM 12" tournament takes place in Tokyo's Akihabara district, where aspiring girls from all over Japan gather for the chance to become the next zodiac sign.
Key visual: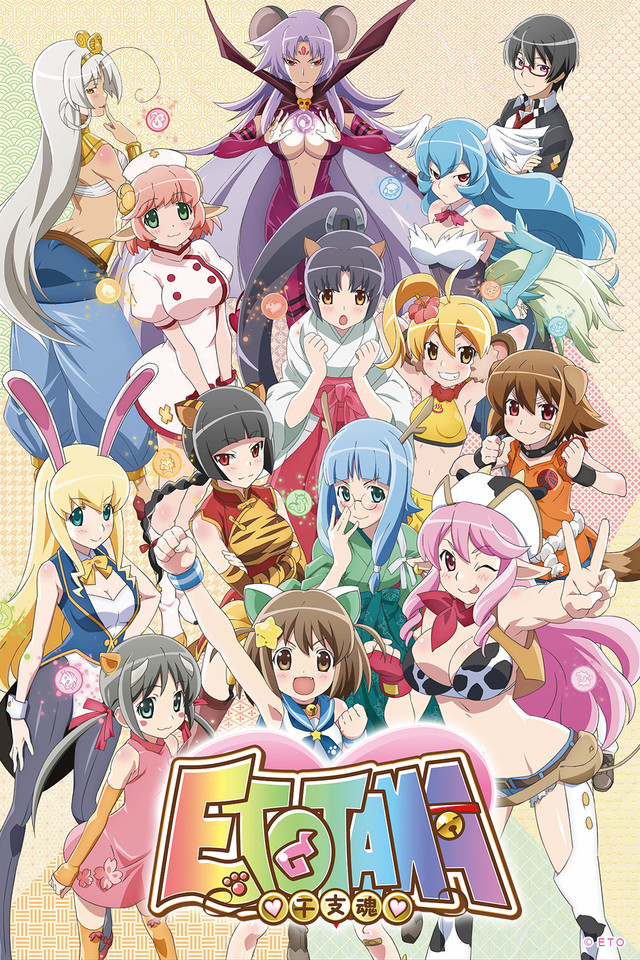 ---
Source: TV anime "ETOTAMA" official website
© Shirogumi Inc., All Rights Reserved.
© Shirogumi Inc. / TLC inc., All Rights Reserved.
© ETOTAMA Production Committee