Miracle Lights for everyone!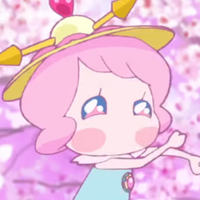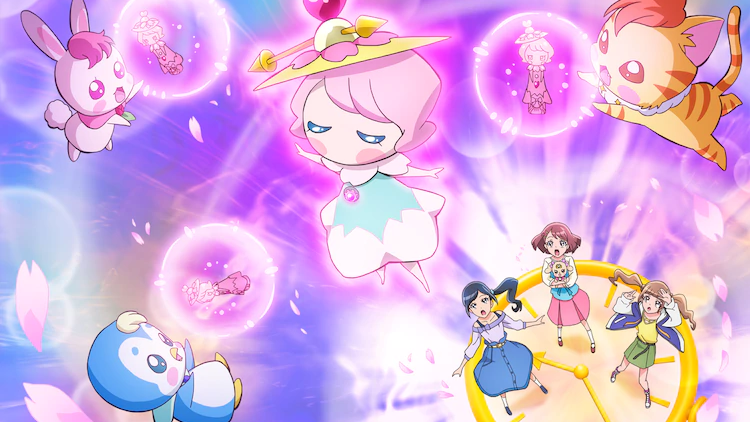 The long delayed Healin' Good Pretty Cure team-up movie premieres this week in Japan. In the home stretch, new clips are coming out teasing the magical adventure, the latest of which introduces the time fairy known as Miracurun.
The Cures' adorable new friend is the Spirit of Tomorrow, and is being targeted by the Spirit of Yesterday, Refrain. Unless the girls can rescue Miracurun, "tomorrow" will cease to exist. Check out the latest clip to get to know her:
Miracurun also provides this film's Miracle Lights, a recurring item both in the films themselves and at their theatrical showings. Audience members receive the light-up keychains, redesigned for each film, at the door. During the films' final battles, fans are encouraged to wave the lights to lend their power to Pretty Cure.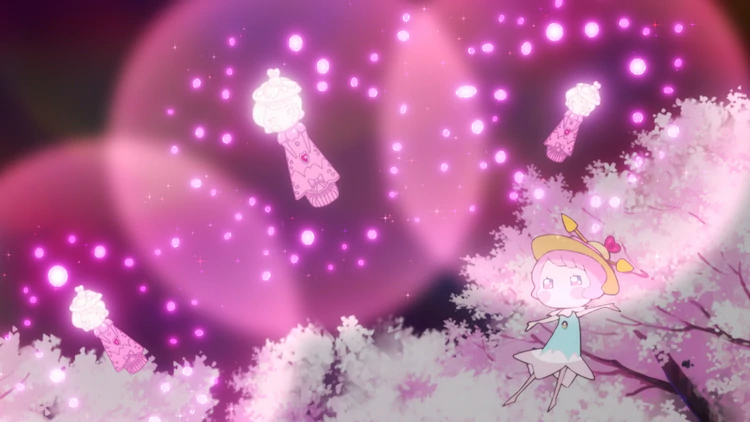 Pretty Cure Miracle Leap the Movie: A Wonderful Day with Everyone brings together the casts of Healin' Good, Star Twinkle, and Hugtto! Pretty Cure. While Pretty Cure team-up movies traditionally come out in spring, this year's release was delayed due to COVID-19 precautions. It will be making its theatrical premiere in Japan on October 31.
Source: Comic Natalie