The song's music video has been viewed a massive 20 million times only in two weeks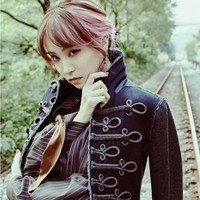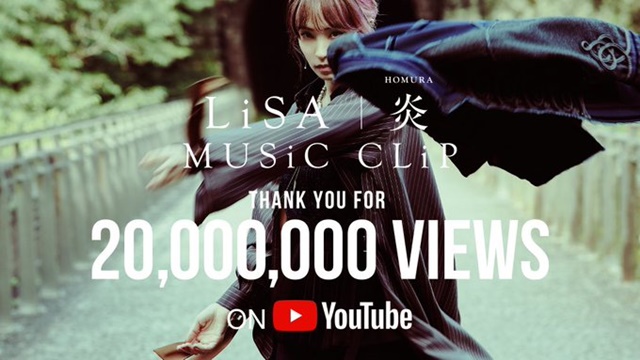 According to the latest Oricon sales report, anison singer LiSA's 17th single "Homura" sold an impressive 42,000 units even in its second week of release and became the top-selling single in Japan for two consecutive weeks. It is the first time in nine years and ten months for a female sole singer to dominate the chart for two weeks in a row since Kana Uemura's "Toilet no Kamisama" in January 2011.
The song is now used as the theme song for Demon Slayer: Kimetsu no Yaiba the Movie: Mugen Train. The CD single's cumulative sales have also reached 110,000 units, which is enough to be certified "gold" by The Recording Industry Association of Japan (RIAJ). LiSA 15th single "Gurenge" (TV anime Demon Slayer: Kimetsu no Yaiba OP theme) spent seven months to become the gold disc.
Also, the song's five-minute music video, which was posted on her official YouTube on October 13, has been already viewed a massive twenty million times only in two weeks. As of this writing, the viewing number has reached 21,257,440 times.
【祝】????????LiSA「炎」MV 2000万回再生突破????????
10/13公開の「炎」のMVが2000万回再生を突破!皆様ありがとうございます!!

▼「炎」MVhttps://t.co/S4tnQEdtJZ

▼「炎」配信https://t.co/yyGhky3nGZ#LiSA#炎ほむら#鬼滅の刃 pic.twitter.com/bclfNDs5bB

— LiSA_STAFF (@LiSA_STAFF) October 26, 2020
[Congrats!] LiSA"s "homura" in Apple Music Global Charts TOP100:#7 !!
Thank you for listening !#LiSA#homura#DemonSlayerKimetsuNoYaiba

▼ Apple Music TOP100:Global Playlisthttps://t.co/lqKEuI2AVe

▼ "homura" Out Nowhttps://t.co/1qgnNhrLH5

— LiSA_STAFF (@LiSA_STAFF) October 26, 2020
"Homura" MV:
Standard edition CD jacket: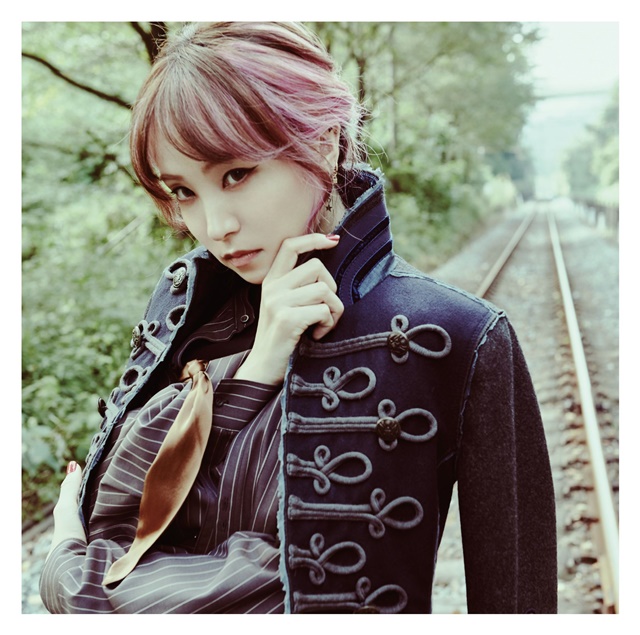 ---
Source: Oricon News, LiSA Staff official Twitter
©SACRA MUSIC