Your vote is your voice -- find resources to make your voice heard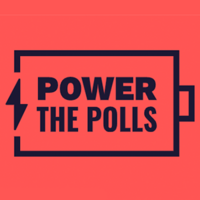 We're entering the home stretch of 2020, and the deeper we go into Fall, the closer we come to November 3, Election Day. WarnerMedia, our parent company, has partnered with Rock the Vote, a great resource for anyone looking to learn more specifics of voting in their state. Taking your voice to the polls is one of the most powerful things you can do to shape the future of our country.
For anyone who wants to take the next step and empower voting in their community, volunteering as a poll worker is an impactful way to participate.
We asked some of our staff to share their thoughts on why they think it is so important to vote:
Voter participation matters because our country was built on the freedom and diversity of opinion and beliefs. Voting is one outlet to express what we stand for - so be heard and vote!
– Monique Barash
VP, People & Capabilities
Election years are the most critical years of our lives. We all have unique perspectives and experiences that likely drive our focus on the changes we want to see in our lives and communities. We all have a voice, and we need to use it.
– Jonathan Levin
Sr. Manager, Communications
We have a close family member in California that is a victim of fake news / conspiracies, so if you think participation in the election is not important in your state, think again. It's taught us to not take our privilege for granted. Participation also doesn't just mean vote, it also means actively supporting & representing the truth.
– Jerry Fan
Director, Head of Product Growth, Retention & Monetization
Having grown up with anime, I've developed a deep appreciation for the power of people coming together to achieve something greater than could ever have been accomplished alone. When you vote, you're doing exactly that. We are stronger when we stand together, when we're side-by-side, when we make our voices heard.
– Miles Thomas
Director, Community Marketing
So let your voice be heard!