New Operators, new gameplay and hidden stages mark the latest event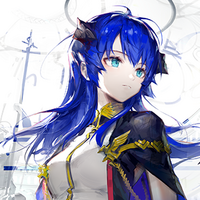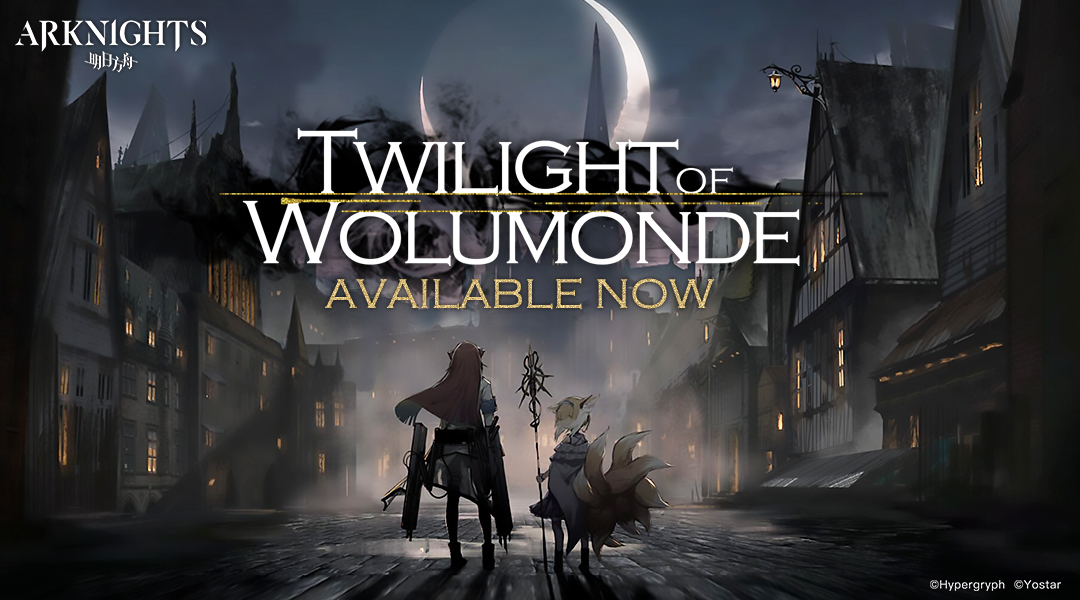 October 28, 2020 - Shanghai, China - Mobile strategic RPG Arknights has updated with a new puzzle solving event, Twilight of Wolumonde, featuring new stories, operators, maps, and a brand new in-game play mechanic. The story centers around a tragedy that happened in the Winterwisp Mountains. In the latest event, players will follow the protagonists to solve the mysteries behind the fire.
Download and play Arknights for free: click here
Check out the event trailer below:

What's New in the Event?
An operator from Rhodes Island is missing, operators Folinic and Suzuran arrive at the nomadic city, Wolumonde, to find the truth. It is apparent that everyone in the town is hiding something. Twilight of Wolumonde allows players to be in a detective's shoes. Players will be searching for clues and revealing hidden secrets.

Event Rewards
During the event, players can obtain in-game coins by clearing the main stages, and redeem them in the Event Exchange Shop. Event rewards include LMD, recruitment permits, upgrade materials, furniture assets, and the valuable 5 star Medic Folinic. Empowered by her unique medical talents, Folinic is able to multitask as a healer and a DPS on the battlefield.
Hidden Stages
In addition, there will be a couple of hidden stages and side missions waiting for players to discover and conquer, along with a few surprising operators joining the squad. Some of these stages will only be unlocked after finding the clues hidden within the ancient diary.
New In-Game Play Mechanic - Gramophone
What's more, a new game mechanic — Gramophone will also make its debut in this event. This special device can be controlled by either allied or enemy units. Once being occupied by one party, the Gramophone will start attacking the units from the other party automatically. Players should use the mechanism wisely to defeat the new and powerful enemies arriving at the battlefield.

New Operators
Rhodes Island welcomes 4 new operators, they are the 6-star supporter Suzuran, the 5-star guard Ayerscarpe, the 5-star medic Folinic and the 4-star caster Click. As a supporter, Suzuran can assist in the team fight by increasing her allies' damage and SP recovery, slowing enemies, and inflicting enemies with Fragile. When her third skill is activated, she can even recover allies' HP and slow enemies within range at the same time. Ayersacarpe's skills enable him to deal ranged Arts damage to multiple targets while slowing them. Different from other casters, Click excels in attacking enemies with Drones that are strengthened by her skills. The aforementioned 5-medic Folinic will be available in the event exchange shop.

New Outfits And Furniture
As of the late October Fashion trend, Mostima and Astesia will receive Epoque limited collections Spellbreaker and Starseeker in their wardrobe. They will be available in the store from October 28th to November 10th.

A brand new Furniture Set, Leithanien Nights will also be available for players to obtain. It's a great opportunity to upgrade the dorm into a graceful bedroom and invite operators over for a tea party.
About Yostar Games
Founded in 2014 and publisher of Azur Lane and Arknights, Yostar Games specializes in game development, global distribution, investment, and video game IP management. Situated in Tokyo and Shanghai, Yostar Games has rapidly become the top publisher and developer of the anime genre in China and is striving to become a global leader in the gaming industry.