The highly-anticipated 28th PreCure feature film finally opens in Japanese theaters today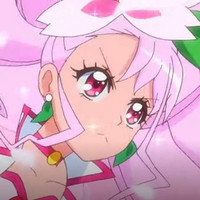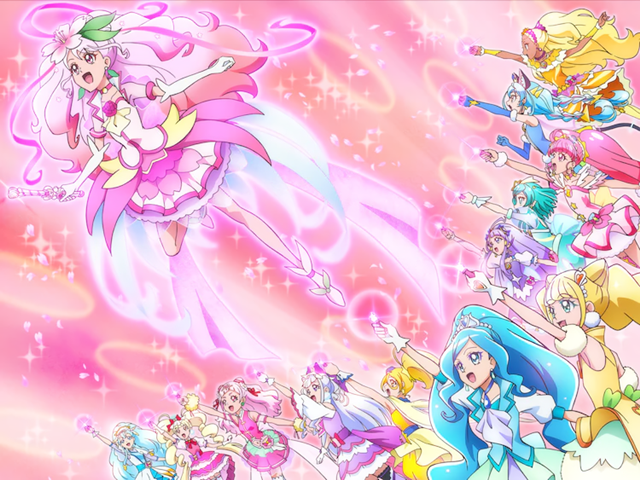 On the long-awaited theatrical release day in Japan, the PreCure franchise's official YouTube channel posted a 30-second new clip from Eiga PreCure Miracle Leap: Minna tono Fushigina Ichinichi (Movie PreCure Miracle Leap: A Wonderful Day with Everyone) to introduce Cure Grace's special form for the film, "Super Grace," for the first time.
Her power-upped form is expected to appear in the climax of the story. Her hair is adorned with large cherry blossoms and her skirt also has a cherry blossom design on it.
????#キュアグレース が…❣????
✨#スーパーグレース に大変身✨

????#ミラクルン を守りたい❣
????<明日>へ行くんだ❣
というみんなの強い想いと#ミラクルンライトの力で????????

キュアグレースがスーパーグレースに????????#プリキュア みんなの
活躍をお楽しみに????✨#映画プリキュア pic.twitter.com/GuayrtB6dB

— 『映画プリキュアミラクルリープ みんなとの不思議な1日』 (@precure_movie) October 30, 2020
The 28th PreCure film featuring the three recent teams - from the 15th series Hugtto! PreCure (2018-2019), the 16th series Star☆Twinkle PreCure (2019-2020), and the ongoing 17th series Healin' Good♡ PreCure / Healin' Good Pretty Cure (2020-) - was originally set for March 20, 2020, but its release date was first moved to May 16 due to the circumstances around COVID-19, then it has been postponed again to October 31, 2020.
In the film, the PreCure girls are locked in the world of "today." The character who holds the key to the story is Miracurun, the spirit who is in charge of "tomorrow" and has the mysterious power to create Miracurun Light. Meanwhile, Refrain, the spirit in charge of "yesterday" who is an enemy aiming at Miracurun, appears and tries to change the world to "a world where tomorrow will never come" by repeating the same "today" every day.
Trailer:
Poster visual: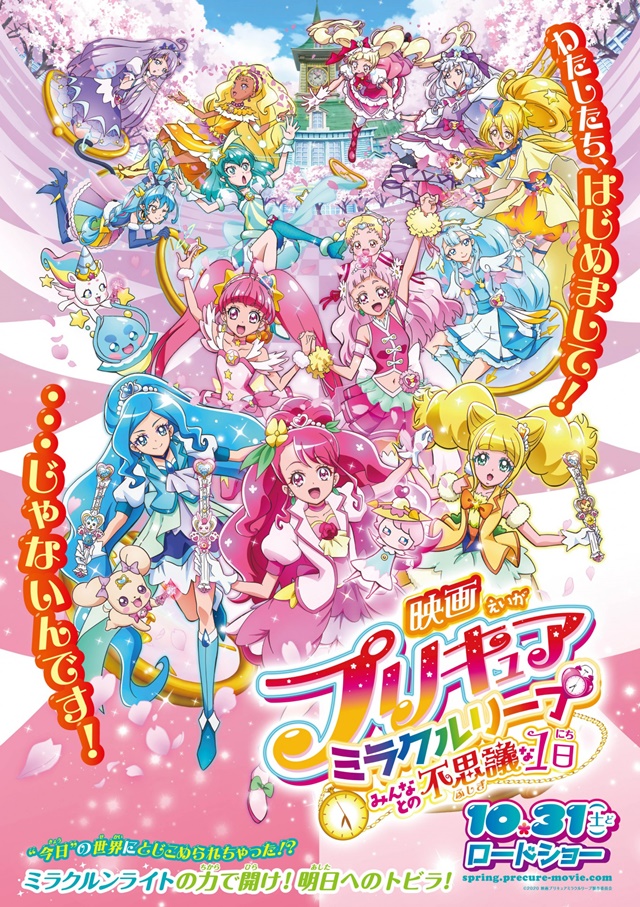 ---
Source: PreCure official YouTube channel
©2020 Movie PreCure Miracle Leap Production Committee
©Toei Animation.All Rights Reserved