A special preview tomorrow will reveal more secrets about the upcoming movie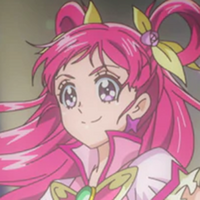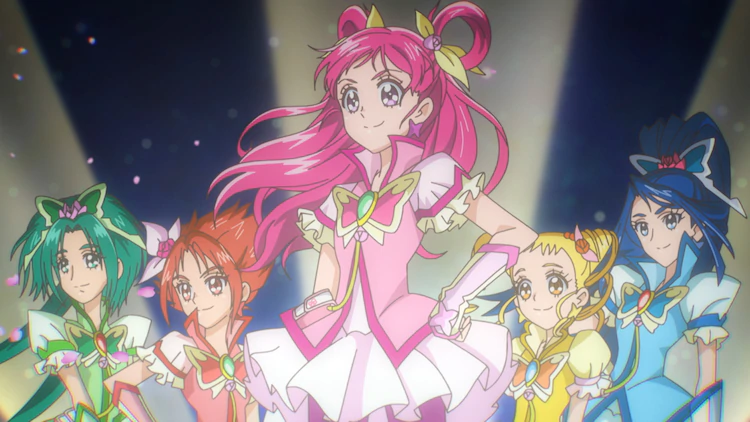 With the new Healin' Good Pretty Cure movie opening tomorrow, plans are already underway for the team's second film. Based on new information, it looks like the incumbent magical girl team will be sharing the screen with yet another early group of Cures.
Pretty Cure teams each get two films in their years: a team-up movie in the spring, and a solo outing in the fall as their run enters its home stretch. With COVID-19 delays, the film cycle has been bumped forward six months, with this week's release being the team-up film. March 2021 will bring Healin' Good Pretty Cure the Movie: Yume no Machi de Kyun! tto GoGo! Daihenshin!!
The logo and sneak peek screenshot reveal that Cure Dream, Cure Rouge, Cure Lemonade, Cure Mint, and Cure Aqua will be returning for the occasion. (Though not seen in the image, late-addition magical girl Milky Rose is also mentioned by sources.) Yes! Pretty Cure 5 and Yes! Pretty Cure 5 GoGo! ran from 2007-2009, the first of the Pretty Cure franchise to break the mold of a two-person team, and the last to have more than one dedicated season.
After tomorrow's film premiere, a news video will be released "as soon as possible" answering the questions we already have. Expect more on the "Dream City" (yume no machi) of the title, as well as the what the "big transformation" (daihenshin) may be in reference to.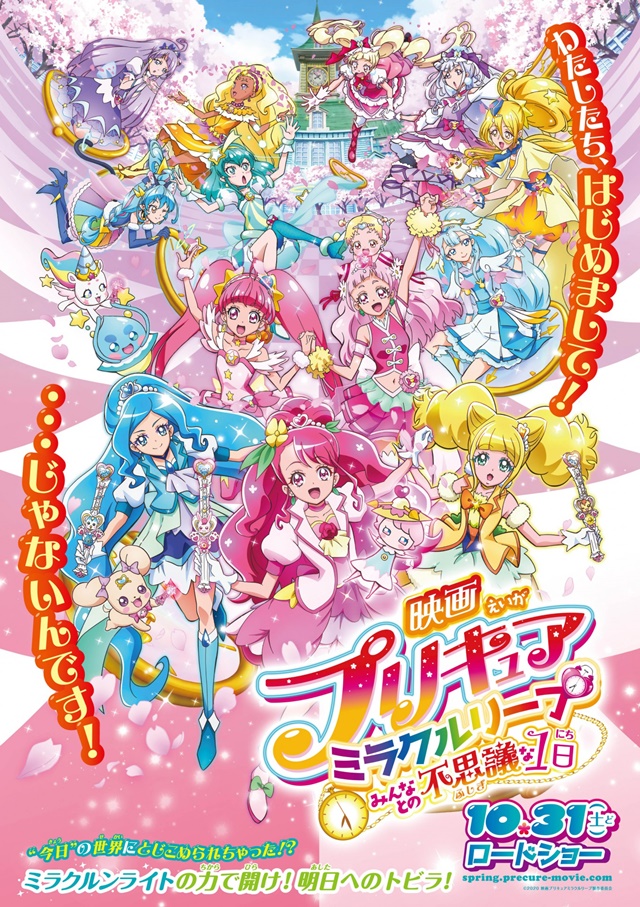 Pretty Cure Miracle Leap the Movie: A Wonderful Day with Everyone premieres tomorrow in Japan. As it stands, we can look forward to Healin' Good PreCure the Movie on March 20, 2021.
Source: Comic Natalie