New jewelry features imagery based on Rui, Kanao, and many more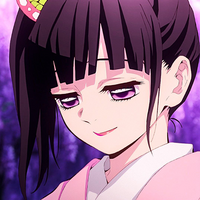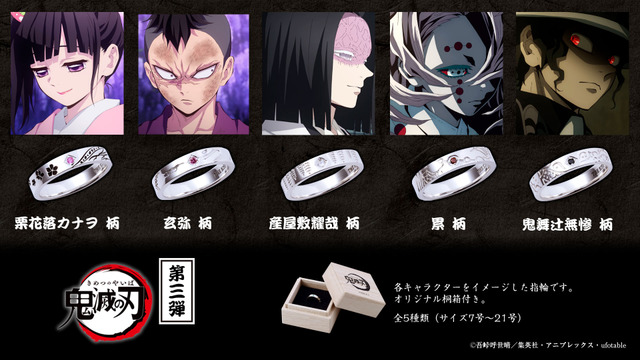 Last year, Fan Fun Market launched a line of Demon Slayer rings featuring imagery based on favorite series characters. The line has been added to ever since, with the latest additions featuring characters from Demon Slayer's Mount Natagumo Arc.
The five silver rings feature tiny inset gems in a color evocative of each character, as well as recognizable engraved patterns — like butterfly wings and flowers for Kanao, and spiderwebs for Rui: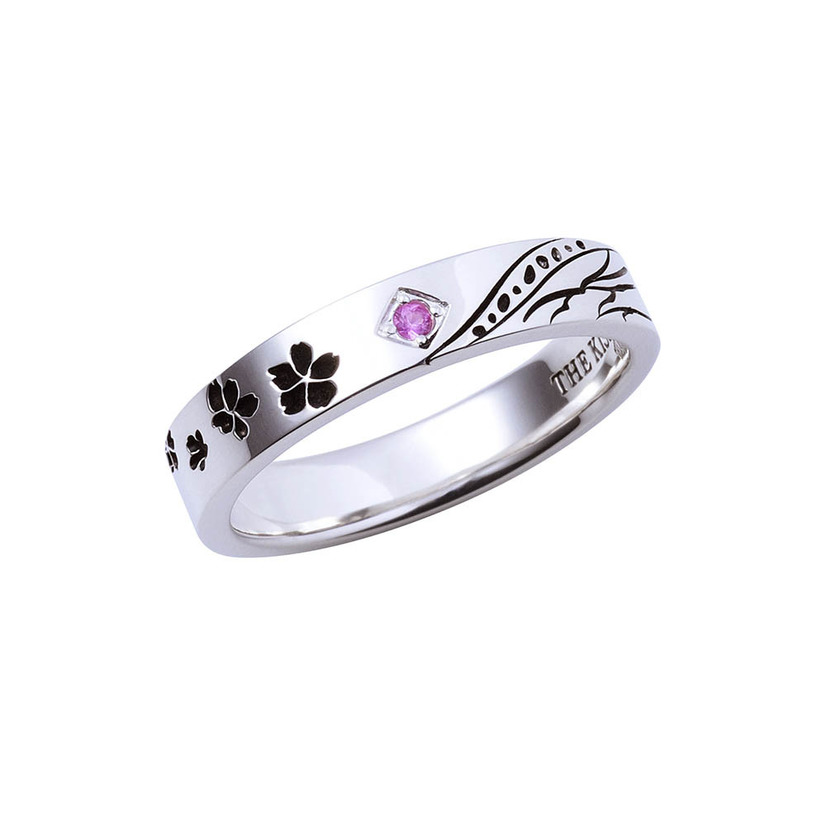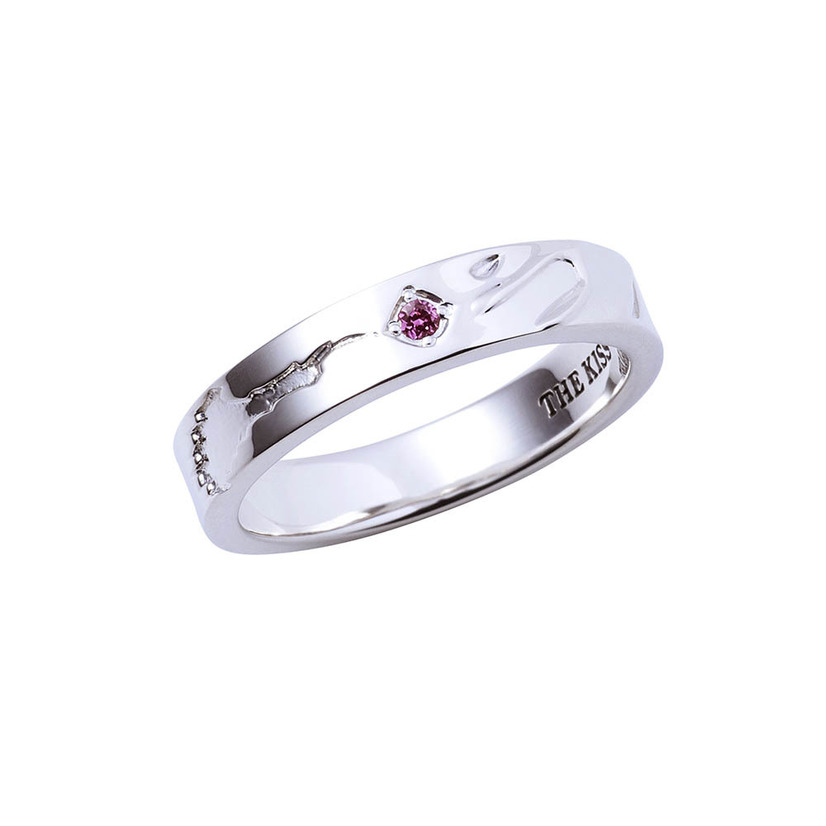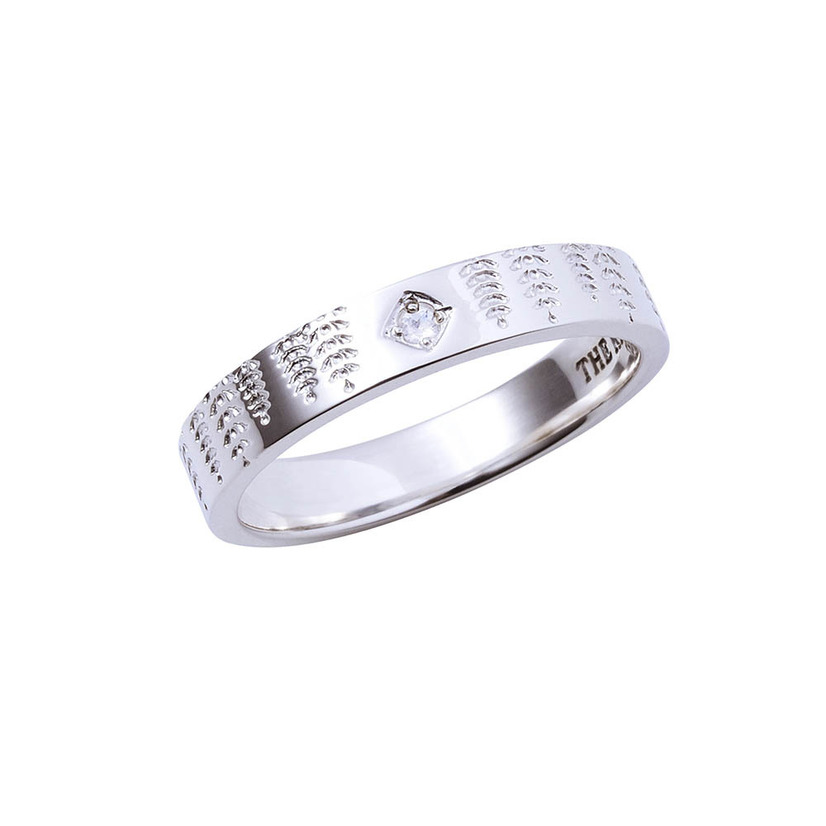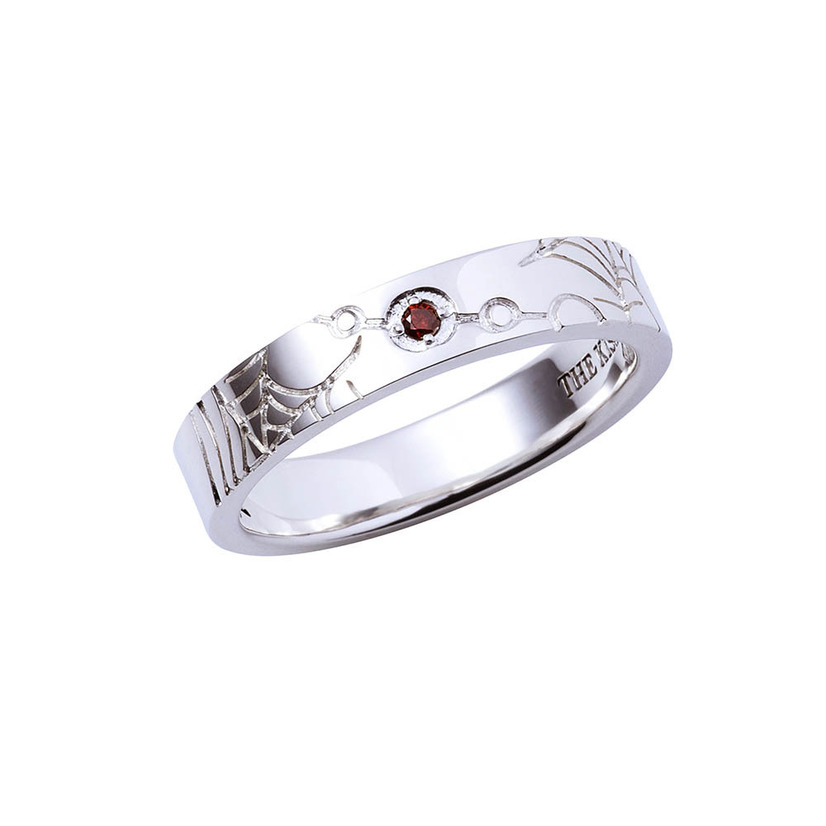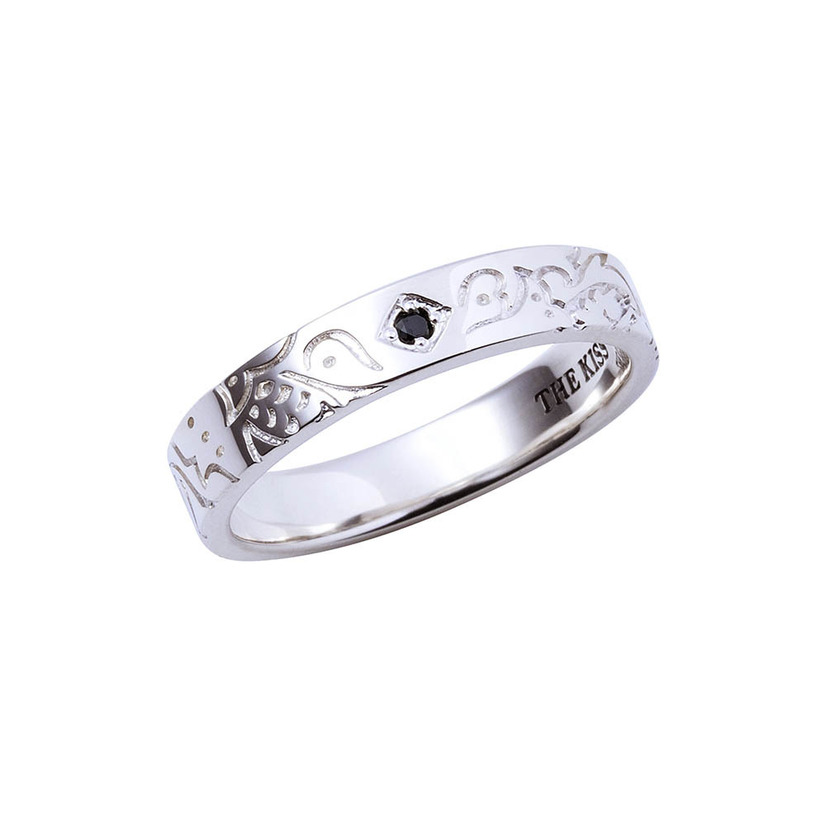 Each ring comes in a wooden collector's box with the Demon Slayer logo emblazoned on the front for safekeeping.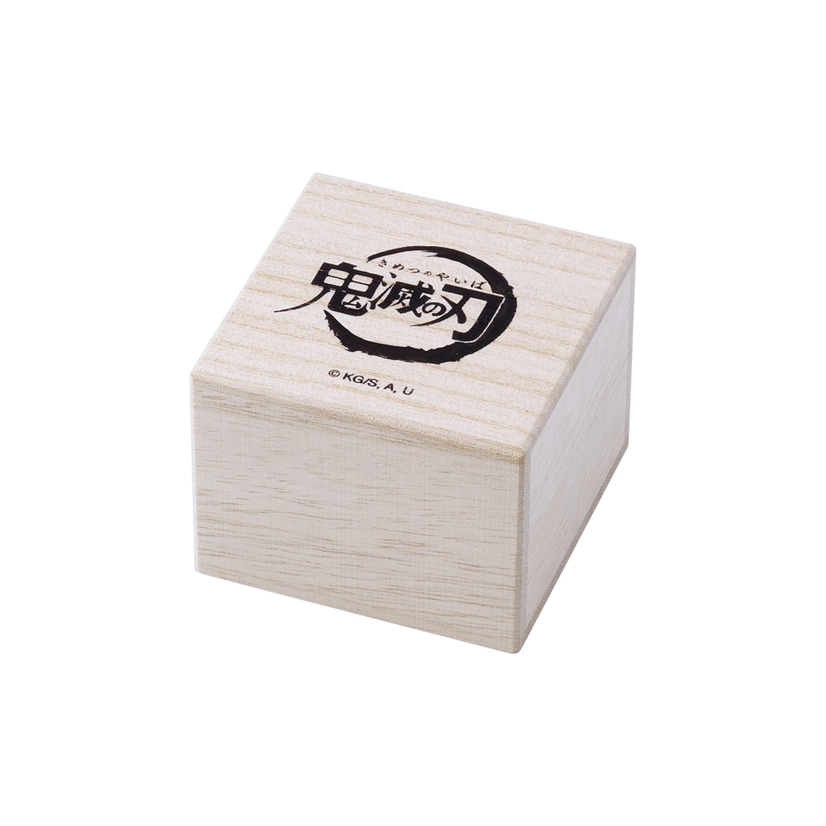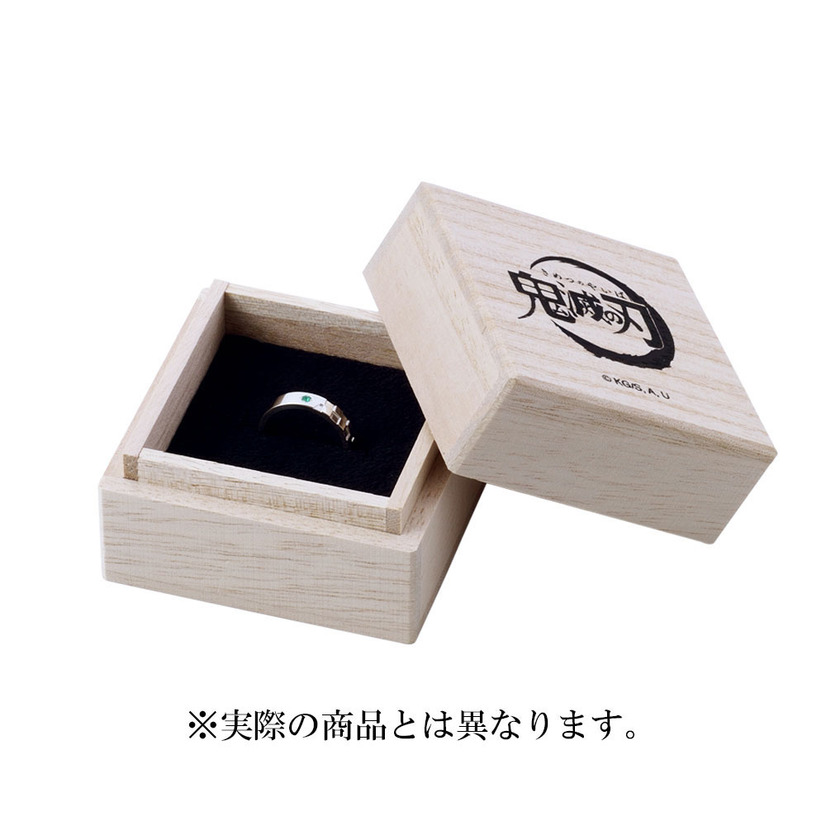 The rings are available for pre-order from Fan Fun Market for 12,000 yen each. Pre-orders close November 30, and orders are expected to ship out in late February 2021.
Source: Anime! Anime!