Masaki Okada & Jun Shison-starring mystery hits Japanese theaters January 22, 2021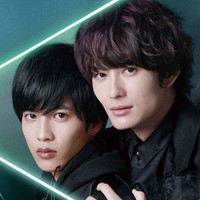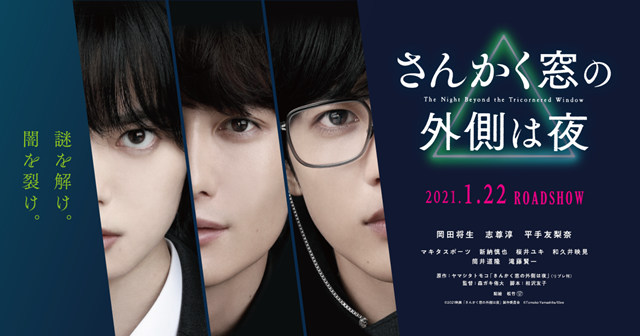 The official website for the upcoming live-action film adaptation of Tomoko Yamashita's supernatural mystery manga Sankakumado no Sotogawa wa Yoru / The Night Beyond the Tricornered Window has started streaming a 60-second full trailer featuring its theme song "Kuraku Kuroku" by a Japanese rock unit Zutto Mayonaka de Iinoni. / ZUTOMAYO. The clip begins with a dialogue by Erika (Yurina Hirate), "I'm going to curse you. You will be cursed to die."
Full trailer:
The Yukihiro Morigaki (TV CMs for Nisshin's Cup Noodle and Cygames' smartphone game Granblue Fantasy)-directed film was originally set for October 30, 2020, but has been postponed to January 22, 2021, due to the COVID-19 pandemic.
The film's story begins when Rihito Hiyakawa (Masaki Okada / Kotaro Katsura in the Gintama live-action films) and Kosuke Mikado (Jun Shison /Right/ToQ 1gou in Ressha Sentai ToQger) start pursuing the mystery of a strange serial murder case at the request of Detective Hanzawa. Then a cursed body is found. As looking for the truth behind the case, they hear the voice of a serial killer who committed suicide saying, "I was cheated by Erika Hiura..." Erika Hiura (Yurina Hirate / ex-Keyakizaka46 member) is the name that the two have heard many times during their previous cases to remove the spirits of the dead. Erika looks like an ordinary high school girl at first glance, but in fact, she has a strong curse power and darkness in her heart.
Main poster visual: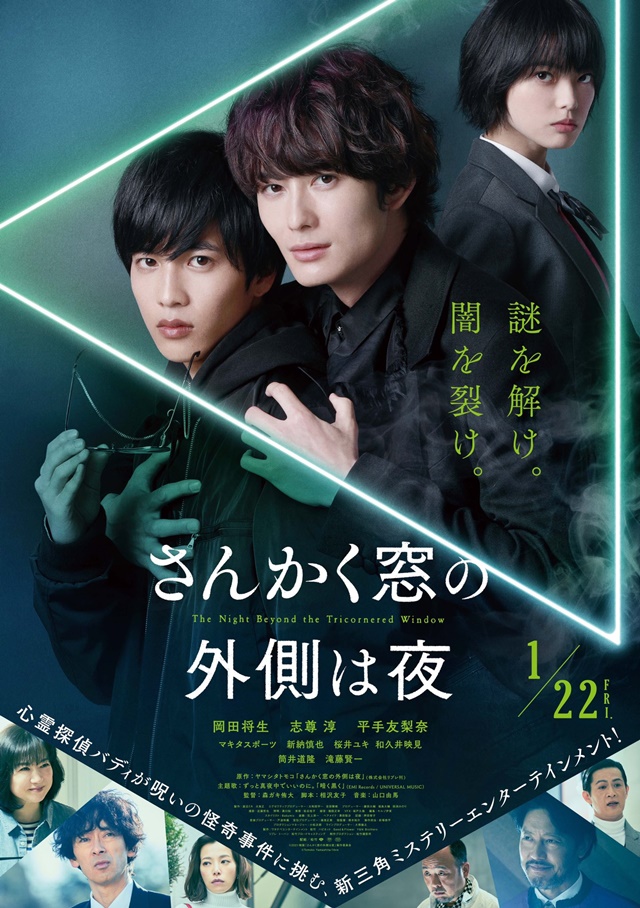 Teaser poster visual: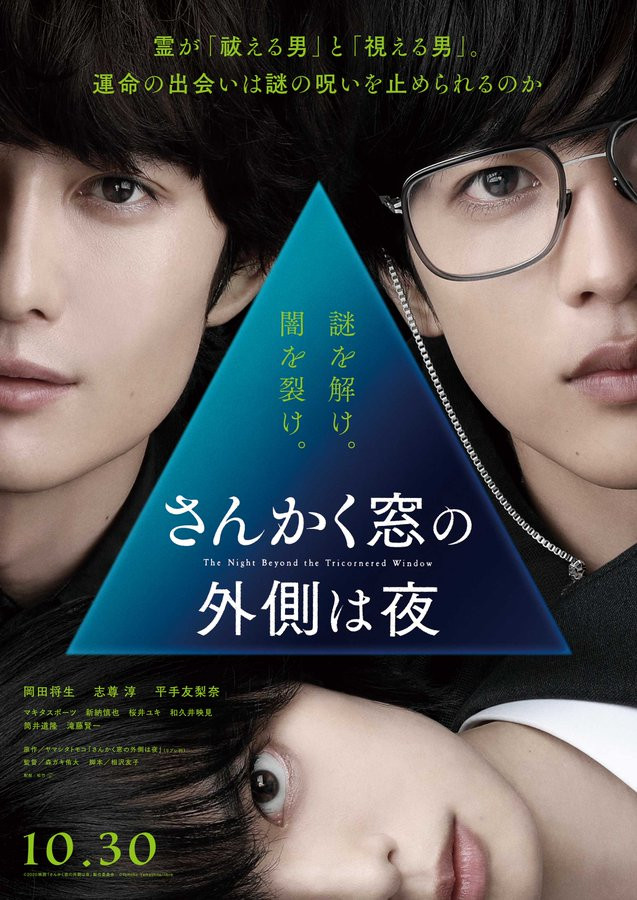 ---
Source: "The Night Beyond the Tricornered Window" live-action film official web site
(C)2020 "The Night Beyond the Tricornered Window" Production Committee (C)Tomoko Yamashita/libre