The voice cast from the previous Aikatsu! series will also join as the support mascot characters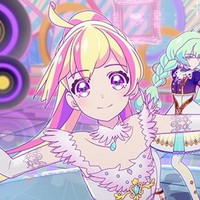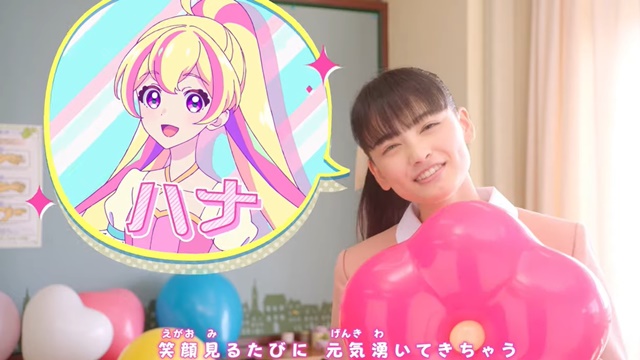 Two months ahead of its premiere in Japan, the official website for Aikatsu Planet!, the upcoming new installment in the idol-themed Aikatsu! franchise, has posted a key visual and its 90-second OP movie introducing its main cast members both in the live-action and anime worlds.
The eight-year-old franchise's first live-action and animation hybrid TV show is set to premiere on TV Tokyo and its affiliate stations in Japan on January 10, 2021.
OP movie:
Key visual: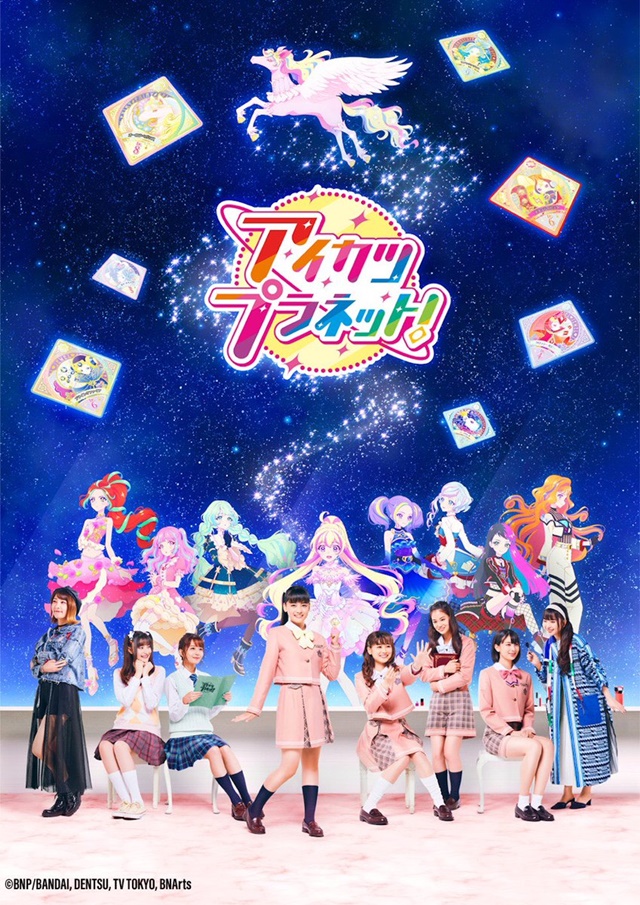 It is also confirmed that some of the voice cast members from the previous Aikatsu! anime series listed below are cast as "Doresia," mascot characters who supports the idols in the Aikatsu Planet! world.
Aurora Pegasus: Mitsuki Saiga (Atsuro Muleta in Aikatsu!)
SmartCubi: Azusa Tadokoro (Aoi Kiriya in Aikatsu!)
Bright Sapphire: Sumire Moroboshi (Ichigo Hoshimiya in Aikatsu!)
Grossie Ruby: Shino Shimoji (Akari Ozora in Aikatsu!)
Love Sagittarius: Ryoko Shiraishi (Lucy Kisaragi in Aikatsu!)
Noble Leo: Shun Horie (Asahi Kasumi in Aikatsu Stars!)
Bloody Rock: Akane Matsunaga (Aine Yuuki in Aikatsu Friends!)
HIP-HOP Breakout: Rin Aira (Raki Kiseki in Aikatsu on Parade!)
---
The show's story is set in Aikatsu Planet, a world where everyone can become cute idols using an avatar. While spending school life, the main characters are aiming to become top idols. Everyday parts such as the main character's school life are filmed in live-action, while their activities in the Aikatsu Planet! world are drawn in anime and 3DCG (like the previous series). The live-action part's main cast members have formed a unit "STARRY PLANET*" to perform as idols at events and on YouTube.
Ryuichi Kimura, who directed the first Aikatsu! TV series in 2012-2016, serves as general director/director for the TV anime, alongside series composition writer Misuzu Chiba (Crossing Time) and character designer Risa Miyatani (Aikatsu Friends!, Aikatsu on Parade! design works). Tohoku Shinsha produces the program's live-action part.
Main Cast:
Mao Otoha / Hana : Kaaya Date
Ruli Tamaki / Ruli: Rio Ogura
Kyoko Umekoji / Beat: Shizune Nagao
Shiori Motoya / Shiori: Rion Watanabe
Ayumi Tsukishiro /Q-Pit: Mizuki
Ann Kurimu / Ann: Amy
Meisa Hinata / Rose: Narumi Uno
Sala Itoi / Sala: Riruka Uno
Introduction movie: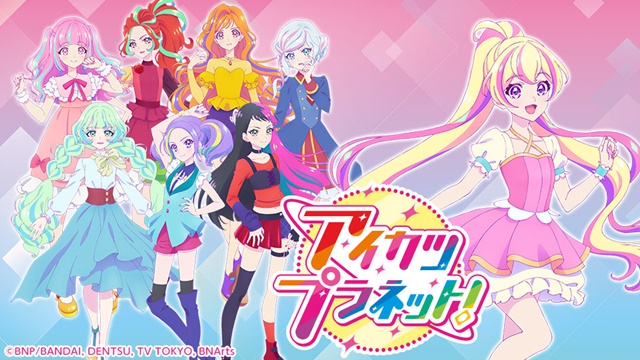 ---
Source: "Aikatsu Planet!" official website / Aikatsu Planet! Station YouTube channel
©BNP/BANDAI, DENTSU, TV TOKYO, BNArts