Seiji Mizushima (Fullmetal Alchemist, Gundam 00) serves as the general director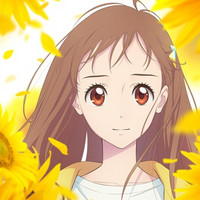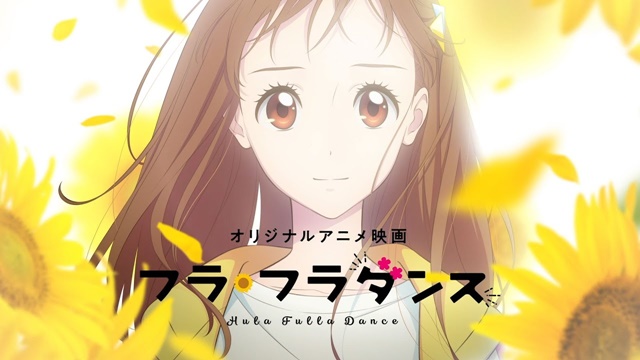 22-year-old Haruka Fukuhara (Himari Arisugawa / Cure Custard in Kirakira PreCure a la Mode) is set to voice the protagonist, Hiwa Natsunagi, in the upcoming original anime feature film Hula Fulla Dance to be released in the early summer of 2021. The character is a rookie member of Hawaiians Dancing Team at Spa Resort Hawaiians in Fukushima Prefecture.
In cooperation with the Iwaki Tourism Joint Campaign Executive Committee, Hiwa Natsunagi was created by BN Pictures in September 2020 to support the tourism of Iwaki-city in Fukushima Prefecture. The 19-year-old girl was designed by Hiroko Yaguchi, best known as the character designer of the Aikatsu! anime franchise. Hiwa has already had her own Twitter account to regularly post information about the city and the prefecture from her perspective, while sharing her daily struggles as a rookie hula girl and some trivia about hula.
Fukuhara says, "When I received the screenplay, I thought it would be wonderful to see the story of how hula dance made everyone feel energized, smiling, and meeting good friends. I went to the audition with the determination to get in no matter what, so I was really happy when I got the role. I hope that my passion for the film will reach the audience and make them smile, even if only a little bit. Hiwa is a hard-working and cheerful girl, but she lacks self-confidence in herself, so I'm going to do my best to play her sensitive parts."
Teaser trailer:
Teaser visual for the film: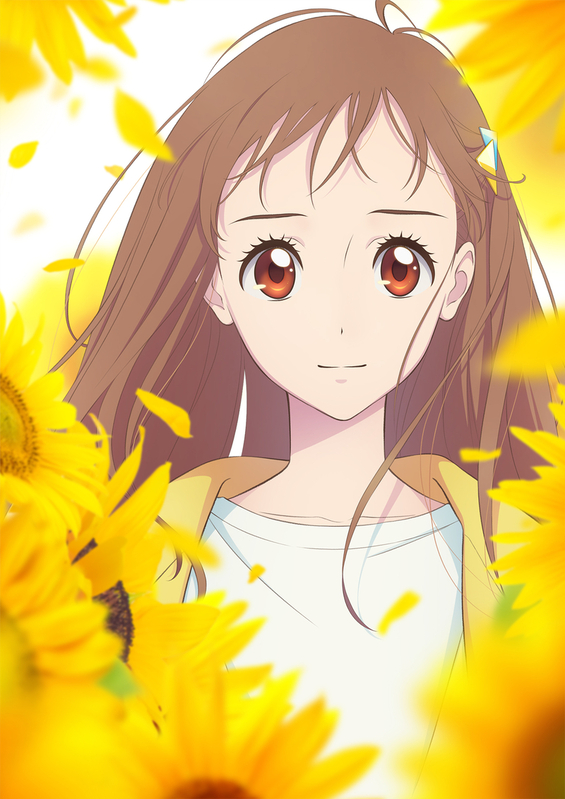 主人公・ #夏凪日羽(なつなぎひわ)役にはオリジナルアニメ映画初主演となる #福原遥????

新社会人で新人ダンサーで、フラガールだった姉の姿を追って、ステージデビューを目指して奮闘する日羽をを魅力たっぷりに演じます✨#フラ・フラダンス pic.twitter.com/glOJrsEU30

— 『フラ・フラダンス』2021年初夏 公開 (@hula_fulladance) November 4, 2020
Main staff:
General director: Seiji Mizushima (Fullmetal Alchemist, Mobile Suit Gundam 00)
Director: Shinya Watada (Aikatsu Stars! The Movie)
Screenplay: Reiko Yoshida (Girls und Panzer, Violet Evergarden)
Character designer: Hiroko Yaguchi (Aikatsu! series)
Music: Michiru Oshima (Godzilla against Mechagodzilla, Fullmetal Alchemist)
Anime production: BN Pictures
Distributor: Aniplex
Hiwa Natsunagi character visuals: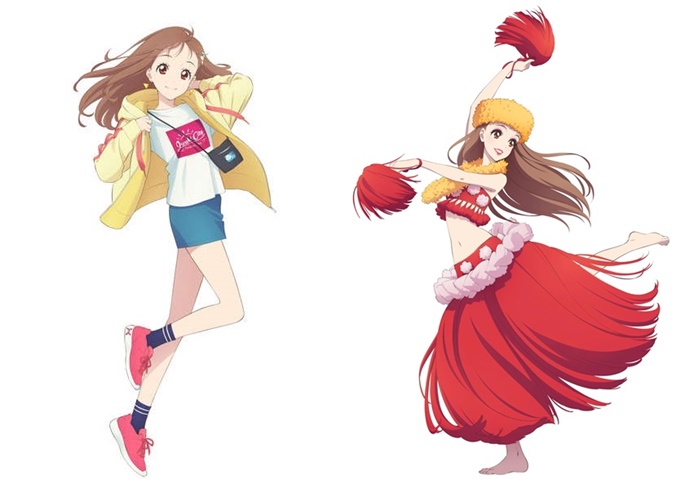 Hawaiians Dancing Team online special performance "Tahitian Dance - Otea":
---
Source: "Hula Full Dance" official website / Twitter
©BNP, FUJI TV/Oshare Salon NAtsunagi