"TSUKIPRO THE ANIMATION 2" is also set for the summer of 2021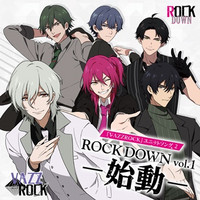 The official Twitter for the Tsukino Talent Production, TSUKIPRO for short, announced today that VAZZROCK THE ANIMATION, a new TV anime series featuring the production's another two male idol units - VAZZY and ROCK DOWN -, is now in the works for a premiere in 2022. The anime will tell an original story in real time as it airs in 2022.
The "VAZZROCK" series was launched in 2018 and has released more than 30 character song CDs in Japan. Check out its members listed below.
VAZZY members:
Takaaki Mamiya (CV: Tarusuke Shingaki)
Ouka Kira (CV: Yusuke Kobayashi)
Issa Kiduku (CV: Masahiro Yamanaka)
Futaba Kiduku (CV: Yusuke Shirai)
Naosuke Oyama (CV: Tsubasa Sasa)
Yuma Shirase (CV: Shun Horie)
ROCK DOWN members:
Shou Onoda (CV: Yukitoshi Kikuchi)
Haruto Kujikawa (CV: Yoshiaki Hasegawa)
Reiji Amaha (CV: Takuya Sato)
Ayumu Tachibana (CV: Taito Ban)
Gaku Oguro (CV: Takuya Masumoto)
Ruka Nadumi (CV: Keisuke Komoto)
Natsuo, who designed the characters in the original series, will also serve as the character designer for the TV anime. The Tsukipro's Twitter has posted anime version character visuals of Takaaki Mamiya (VAZZY) and Shou Onoda (ROCK DOWN).
原作でキャラクターデザインを務める夏生さんが、アニメでもメインキャラクターデザインを担当。ツキプロのアニメではすっかりおなじみ『バズアニ』でも2022年放送時のリアルタイムの物語を描くということで、2022年の原作キャラクター設定を一足先に公開!

放送をお楽しみに!#ツキプロ #バズアニ pic.twitter.com/17ZvxQwLCH

— ツキノ芸能プロダクション(ツキプロ)公式 (@tsukino_pro) November 6, 2020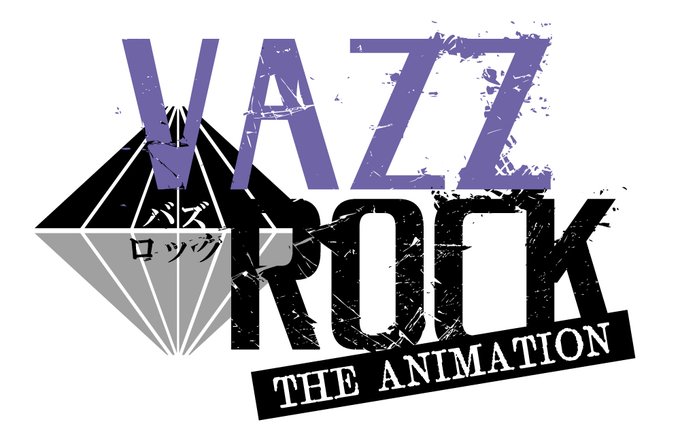 "VAZZY vol.2 -The adventure begins here.-" CD jacket (September 25, 2020 release):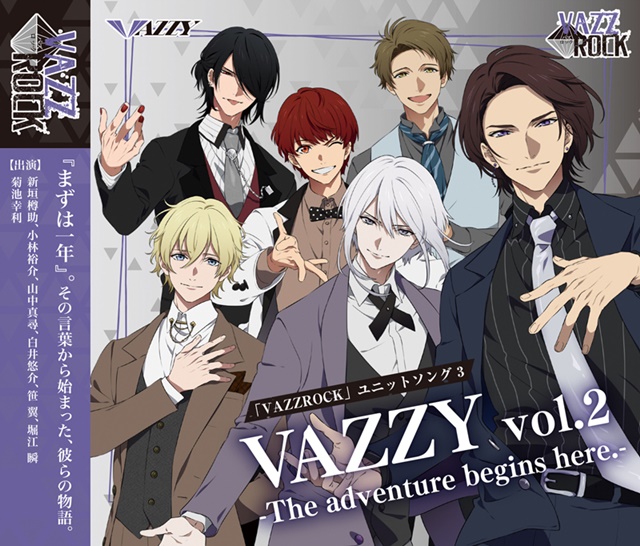 PV:
"ROCK DOWN vol.2 -The adventure begins here.-" CD jacket (November 20, 2020 release):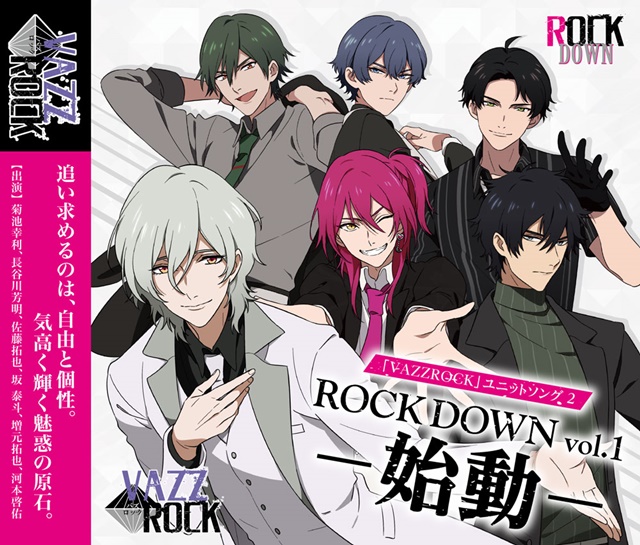 PV:
---
Meanwhile, the TV anime TSUKIPRO THE ANIMATION's long-awaited second season, titled TSUKIPRO THE ANIMATION2, is finally set to premiere in the summer of 2021. It will have been three years and six months since the first season ended.
Following Tsukiuta The Animation in 2016, the first season of TSUKIPRO THE ANIMATION was aired for 13 episodes from October to December 2017, as the second TV anime inspired by Movic's music/drama CD series featuring male idol characters who belong to the fictional Tsukino Talent Production. Production of the sequel was announced in the endcard for the first season's final 13th episode "TSUKIPRO LIVE 2017 WINTER CARNIVAL" aired in Japan on December 27, 2017.
In place of the first season's Julia Matsumura, Shigeru Kimiya (Harukanaru Toki no Naka de 3) newly serves as the director, alongside the general director Keitaro Motonaga (Date A Live) and series composition writer Satoko Sekine (Manaria Friends).
????『プロアニ2』2021年夏放送決定!????

日常系音楽アニメ『TSUKIPRO THE ANIMATION』(プロアニ)の第2期となる『TSUKIPRO THE ANIMATION 2』が2021年夏に放送されることが決定しました!
彼らがつむぐ新しい音楽、そして物語とは――?
どうぞご期待ください!!#プロアニ#プロアニ2 pic.twitter.com/PnMm5ZYRSD

— プロアニ公式 (@tsukipro_anime) November 6, 2020
---
Source: Tsukipro Talent Production official Twitter, TSUKIPRO THE ANIMATION" official Twitter
(C)TSUKIPRO (C)PROANI