Takamine Umi and Aritaka Hina share their introductory YouTube video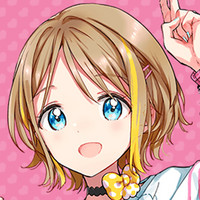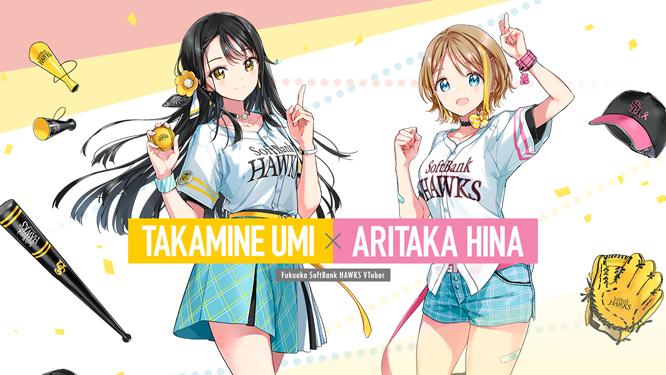 Everyone is jumping on the VTuber scene, from independent creators to major companies. Throw "baseball teams" onto that list, too, as the Fukuoka SoftBank Hawks introduce a pair of cute anime girls to rally their fans.
Takamine Umi and Aritaka Hina debuted today, with character designs by Masamune-kun's Revenge artist Tiv. The duo introduced themselves in a press conference-style video on their official YouTube channel, UmiHina.
(Warning: the entirety of the video contains flashing lights meant to mimic camera flashes, with an especially high concentration at the beginning. Discretion is advised for readers with epilepsy or other photosensitivity issues.)
The girls each have their own Twitter profiles, as well. Umi can be found on @hawks_takamine, while Hina can be found on @hawks_aritaka.
Videos will be released irregularly on the UmiHina channel, and will cover both baseball appreciation and "activities in a virtual space." They've also made their first appearance at a game, thanks to the stadium's jumbotron: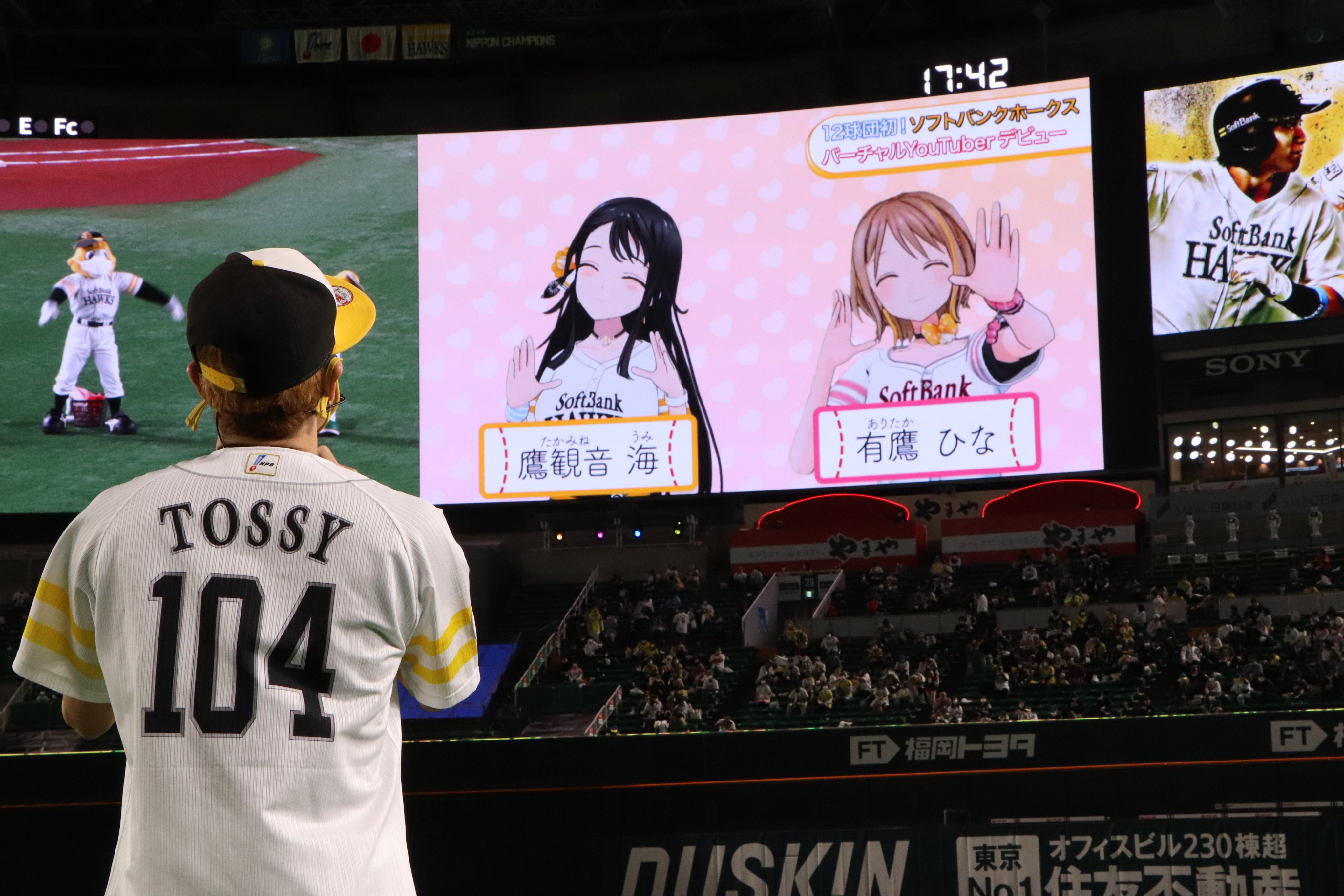 As of the time this article was published, each VTuber has nearly 3,000 followers on their respective Twitter profiles, and the UmiHina YouTube channel has more than 2,000 subscribers.
Keep an eye on their Twitter accounts and YouTube channel to see what else this pair gets up to!
Source: Otakomu.jp