A drama CD will be also pre-sold in the theater prior to its general sales in 2021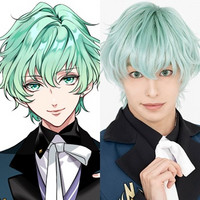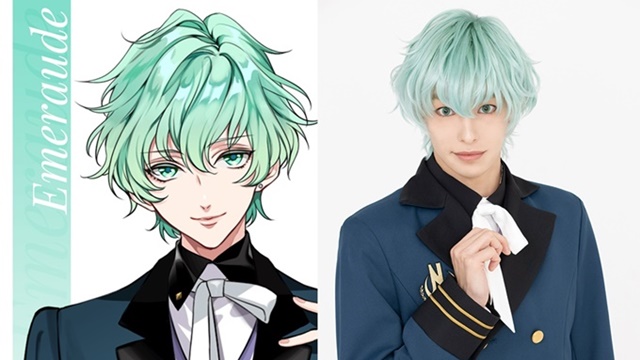 The official website for Gem Fragments, a new mixed-media project produced by Bushiroad's group company Gekidan Hikosen / Theater Company HIKOSEN, has revealed visuals of its upcoming stage play's main cast members in their character costumes. From the company's "Eigeki Live Entertainment" brand, the project was launched last month. The cast members' costumes and make-up were designed by Hazuki Futaba, known for her illustration works for the Touken Ranbu franchise.
The project's first stage play simply titled "Gem Fragments" is scheduled to be performed at the CBGK!! theater in Shibuya, Tokyo, from December 2 to 6, 2020. General sales of the tickets will be accepted from November 7 to 25. A drama CD will be also pre-sold in the theater prior to its nation-wide general sales in 2021.
Main cast in costume:
Emeraude: Taishi Sugie (Yuta Hoshitani in Star-Myu musicals):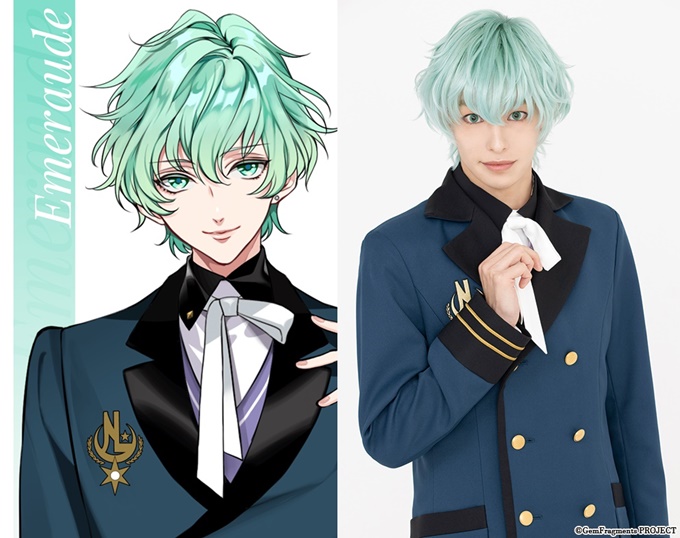 Bonnuer: Daiki Miyoshi (Nankaitarochouson in Touken Ranbu stage plays):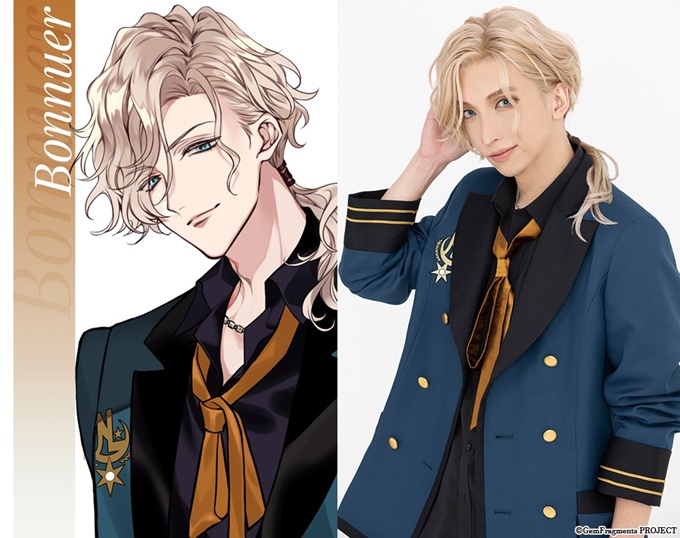 Comsokateur: Ginga Shitara (Doll in Black Butler stage play):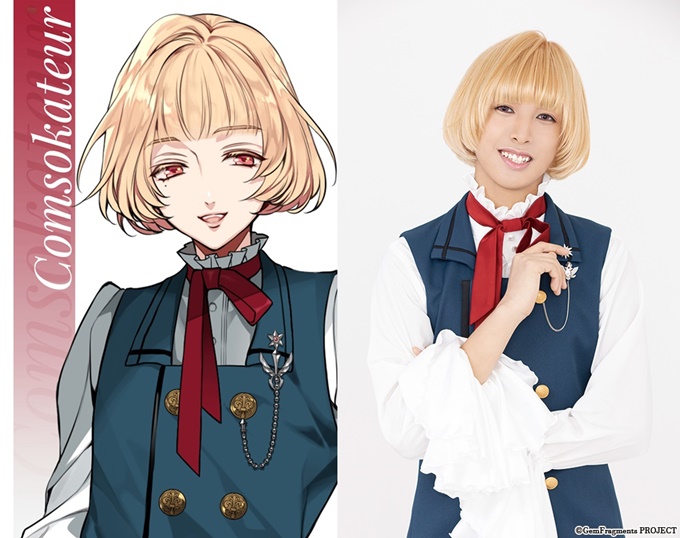 Sagesse: Shoichiro Oomi (Ritsuka Fujimaru in Fate/Grand Order THE STAGE):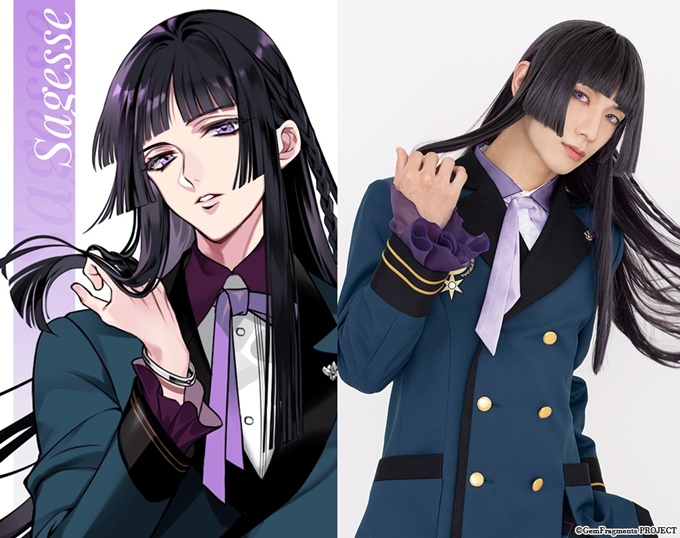 Patience: Ryo Taguchi (Isuke Matsukawa in MANKAI STAGE A3!):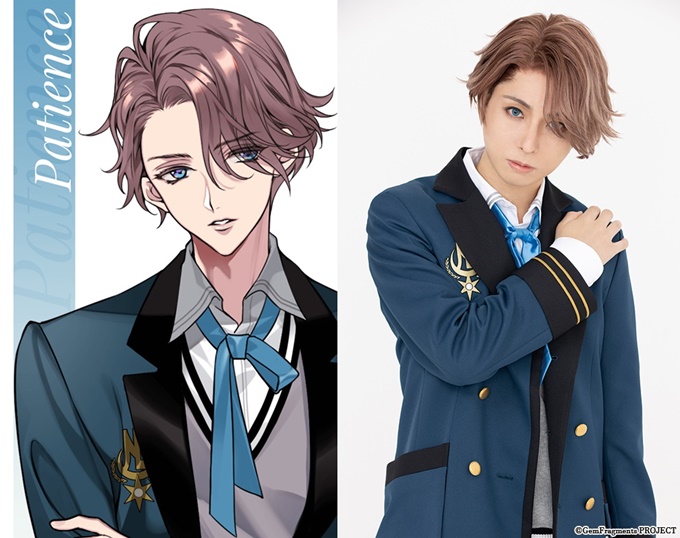 Chevalier: Yuma Sugie (Onigumomaru in Nintama Rantaro musical):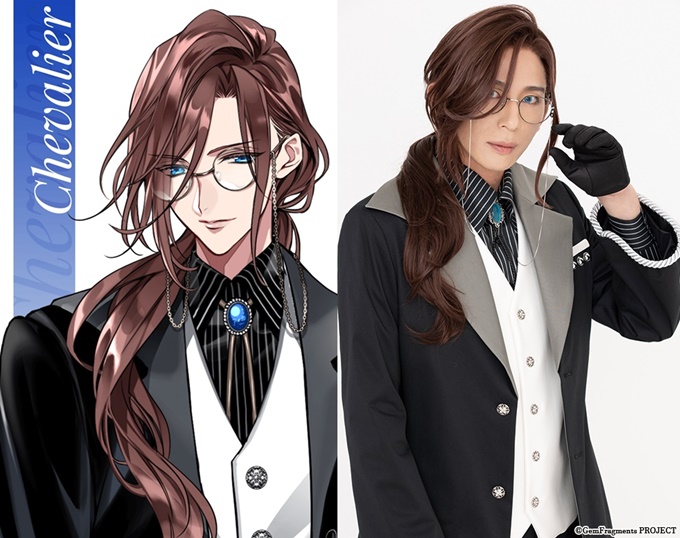 Synopsis:
Long ago, people who were attacked by unknown invaders revered boys who had developed a special ability called Psy Ability, and respected them as protectors of themselves. However, as time passed, the planet regained peace and began to loathe and fear those who possess the Psy Ability as a heresy that threatened them. Driven deeper and deeper into the forest and beyond, the gifted boys have escaped from the public eye and lived quietly in a school called Nouvelle Lumière Academy. One day, the boys who heard a rumor in the school that there is a festival in town open the unknown door that has been closed, and go out into the world. --The door to the future is now open.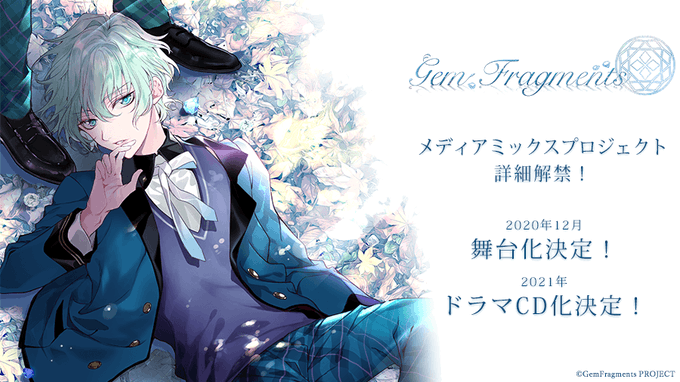 ---
Source: Bushiroad press release
©GemFragments PROJECT