"Fafner in the Azure: The Beyond" episode 7-9 tops the mini-theater ranking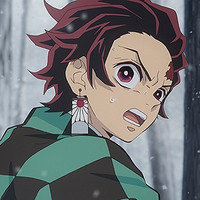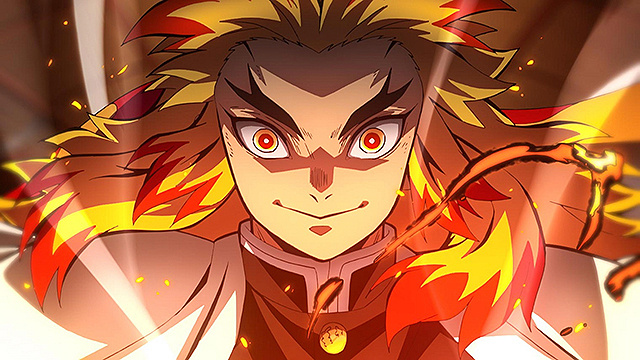 Demon Slayer: Kimetsu no Yaiba the Movie: Mugen Train still earned a huge 1.522 billion yen (only 14 percent down from the previous week) on 1.1147 million admissions on its fifth weekend. The box office sensation has kept its No.1 position at Japan's weekend ranking for five consecutive weeks since its release on October 16.
The film's distributor Toho and Aniplex confirmed yesterday that the 117-minute film had earned 23,349,291,050 yen and sold 17,505,285 tickets only in one month. It has still in fifth place of the box office ranking of all-time in Japan. But if it can keep up the current strong box office momentum, it is expected to surpass the fourth top-grossing film Your Name. (25.03 billion yen) and the third top-grossing film Frozen (25.5 billion yen) very soon. Wait and see.
The 20th-anniversary film for Toei Animation's Ojamajo Doremi series, Majo Minarai wo Sagashite (Looking for Witch Apprentices) / Looking for Magical Doremi, made its fourth-place debut. It also ranked second in Filmarks' first day satisfaction ranking with an average rating of 3.81 from 616 reviews. Meanwhile, the same production company's Eiga PreCure Miracle Leap: Minna tono Fushigina Ichinichi (Movie PreCure Miracle Leap: A Wonderful Day with Everyone), the 28th feature film from the long-running PreCure anime franchise, dropped one position to fifth in its third weekend.
Surprisingly, Kyoto Animation's Violet Evergarden The Movie moved up three places to seventh in its ninth weekend. The reason for this resurgence was probably the release of the film's Dolby Cinema version, which began on November 13. The 140-minute film has earned 1,844,810,900 yen with 1,288,861 tickets sales in Japan by November 15. There is a possibility to become the third top-grossing Japanese anime film of this year in a few weeks, surpassing Fate/stay night Heaven's Feel Ⅲ.spring song (1.9 billion yen).
Fafner in the Azure: The Beyond, the 12-episode latest installment of the Fafner sci-fi robot anime series, has a limited theatrical release of three episodes each since May 2019. Its latest seventh, eighth, and ninth episodes were screened in select 30 theaters across Japan and topped Kogyotsushinsha's mini-theater ranking.
Due to its small number of theaters (only seven), Date A Bullet: Nightmare or Queen, the second part of the two-part anime film project based on Yuichiro Higashide's Date A Live Fragment: Date A Bullet novel series featuring Kurumi Tokisaki, didn't appear in the overall box office ranking but ranked fourth in the mini-theater ranking in its opening weekend.
---
Weekend box office in Japan (November 14-15, 2020)
(ticket sales basis)
1 (1). "Demon Slayer: Kimetsu no Yaiba the Movie: Mugen Train" - 23.34 billion yen
2 (new). "Doctor Death no Isan: Black File" - 136 million yen
3 (2). "Tsumi no Koe" - 620 million yen
4 (new). "Looking for Magical Doremi"
5 (4). "Movie PreCure Miracle Leap: A Wonderful Day with Everyone" 230 million yen
6 (3). "Kimino Me ga Toikaketeiru" - 610 million yen
7 (10). "Violet Evergarden The Movie" - 1.84 billion yen
8 (8). "The Legend of Hei"
9 (6). "Monster Strike The Movie: Lucifer - Zetsubou no Yoake"
10 (new). "Paw Patrol: Ready, Race, Rescue!"
"Looking for Magical Doremi" trailer:
"Fafner in the Azure: The Beyond" Episode 7-9 PV:
"Date A Bullet: Nightmare or Queen" trailer:
---
Source: Eiga.com, Pixiin, Oricon News 1, 2, Mini Theater Ranking, Filmarks
©Koyoharu Gotoge / SHUEISHA, Aniplex, ufotable
©Toei, Toei Animation
©XEBEC, FAFNEr THE BEYOND PROJECT
© Yuichiro Higashide, Koshi Tachibana, NOCO