The adaptation premieres on January 8, 2021, and now you can learn more about the cast and their characters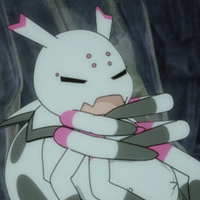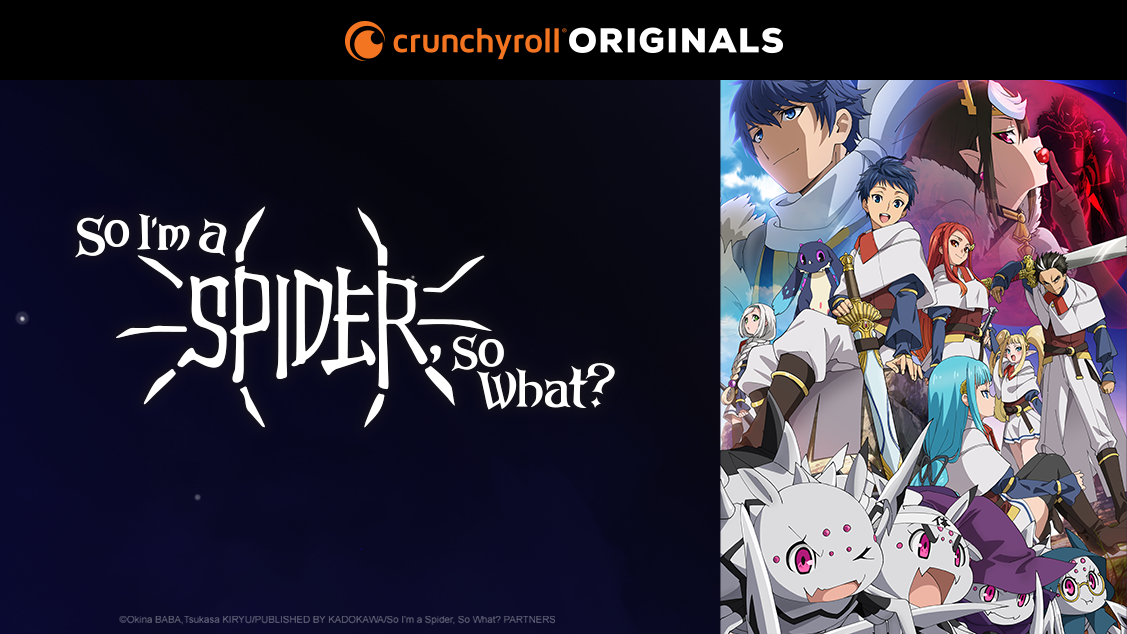 The new year will kick off weaving a particularly wicked web thanks to the upcoming debut of Crunchyroll Original anime So I'm a Spider, So What? As Crunchyroll revealed during Anime NYC Online, the adaptation of the light novel series written by Okina Baba and illustrated by Tsukasa Kiryu is officially set to premiere in Japan on January 8, 2021, and there's a new key visual and more info to go along with the announcement.
You can also check out the latest PV below:
Here are some of the characters and the voice talent behind them:
Kumoko
VA: Aoi Yuki (Tsuyu Asui in My Hero Academia)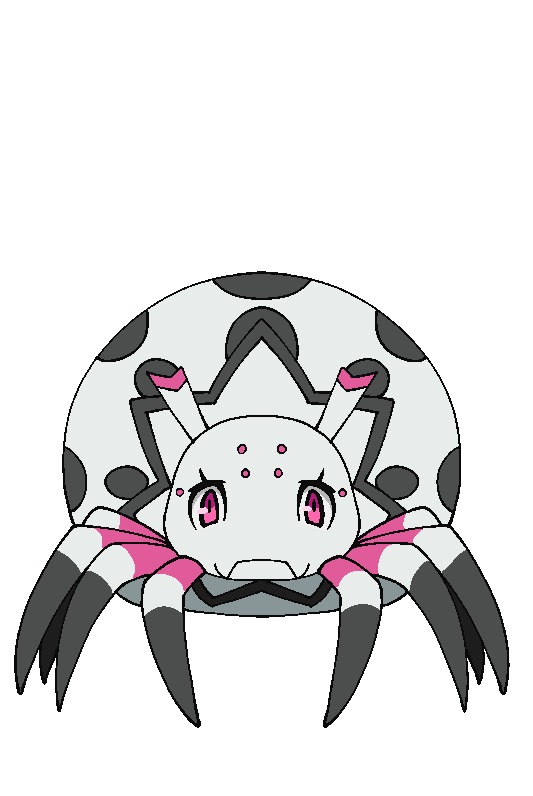 A high school girl of self-professed low standing who has reincarnated as a spider. In her former life, she lived as a shut-in and immersed herself in video games, but now she uses her remarkable mental strength to fight for survival. She uses battle tactics that make up for her low stats with her mastery of agility, spider thread, and poison fangs.
Schlain Zagan Analeit (Shun)
VA: Shun Horie (Enta Jinnouchi in Sarazanmai)

The fourth prince of the Kingdom of Analeit. His name in his previous life was Yamada Shunsuke. He was a textbook example of the average high school student and retains that quality after reincarnating. However, he has a deep admiration for his older brother Julius, the hero, and spends every day working hard to catch up to him.
Karnatia Seri Anabald (Katia)
VA: Nao Toyama (Yui Yuigahama in My Teen Romantic Comedy SNAFU)

The daughter of Duke Anabald. In her previous life, she was a boy named Ooshima Kanata, but she reincarnated as a beautiful girl. She's a prodigy on a par with Shun, and has been his best friend since their former life. Her speech is normally elegant and refined, but when talking with others who have reincarnated, she talks like a boy.
Feirune
VA: Eri Kitamura (Cana Alberona in Fairy Tail)
Shun's pet Earth Wyrm. In her previous life, she was a girl named Shinohara Mirei, but she reincarnated as a monster instead of a human. As a monster, her stats grow at a very fast rate, and she has excellent situational judgment. She has a cheerful, open personality, but she was a bully in her former life, and this shows in her behavior.
Filimøs Harrifenas
VA: Kaya Okuno (Kaya Kikuma in Wake Up, Girls!)

In her previous life, she was Okazaki Kanami, homeroom teacher to the kids who were reincarnated, and they affectionately called her "Oka-chan." After reincarnating, she began attending school with Shun and the others as their classmate. Since she reincarnated as an elf, she looks younger than she actually is. She's a caring teacher who continues to follow her students after their reincarnation, but she has many secrets.
Suresia
VA: Yui Ogura (Kyoka in Princess Connect! Re:Dive)

The second princess of the Kingdom of Analeit. As Shun's half-sister, born to a different mother not long after his birth, her talents rival his. Her obsession with her brother Shun is extreme enough to put others off, and she's noticeably hostile toward all girls who get friendly with him.
Hugo Baint Renxandt
VA: Kaito Ishikawa (Tobio Kageyama in Haikyu!!)

The crown prince of the Renxandt Empire. In his previous life, he was Natsume Kengo, and he was regarded as the leader of the class. His skills are the real deal, but his habit of exaggerating his own abilities detracts from the magnitude of his power. He's as belligerent as he was in his former life, viewing Shun as his rival.
Yurin Ullen
VA: Aimi Tanaka (Ryuzu Birma in Re:ZERO)

A Saint candidate in the Holy Kingdom of Alleius. Her name in her previous life was Hasebe Yuika. She's very serious and well-mannered, but often loses sight of what's going on around her. After reincarnating, she inherited the life of a girl who was abandoned by her parents and raised by the church, and she is now a fanatical believer in the Word of God religion, which follows the creed of "We improve our skills so that we may hear the voice of God."
Julius Zagan Analeit
VA: Junya Enoki (Takeru Takaishi in Digimon Adventure tri.)

The second prince of the Kingdom of Analeit. Julius is Shun's older brother and the strongest hero among all humankind. Despite his mastery of both swordsmanship and magic and his achievements in combat, he remains virtuous and not at all proud. He is a true hero, devoting himself to fighting for world peace.
And a closer look at the new key visual: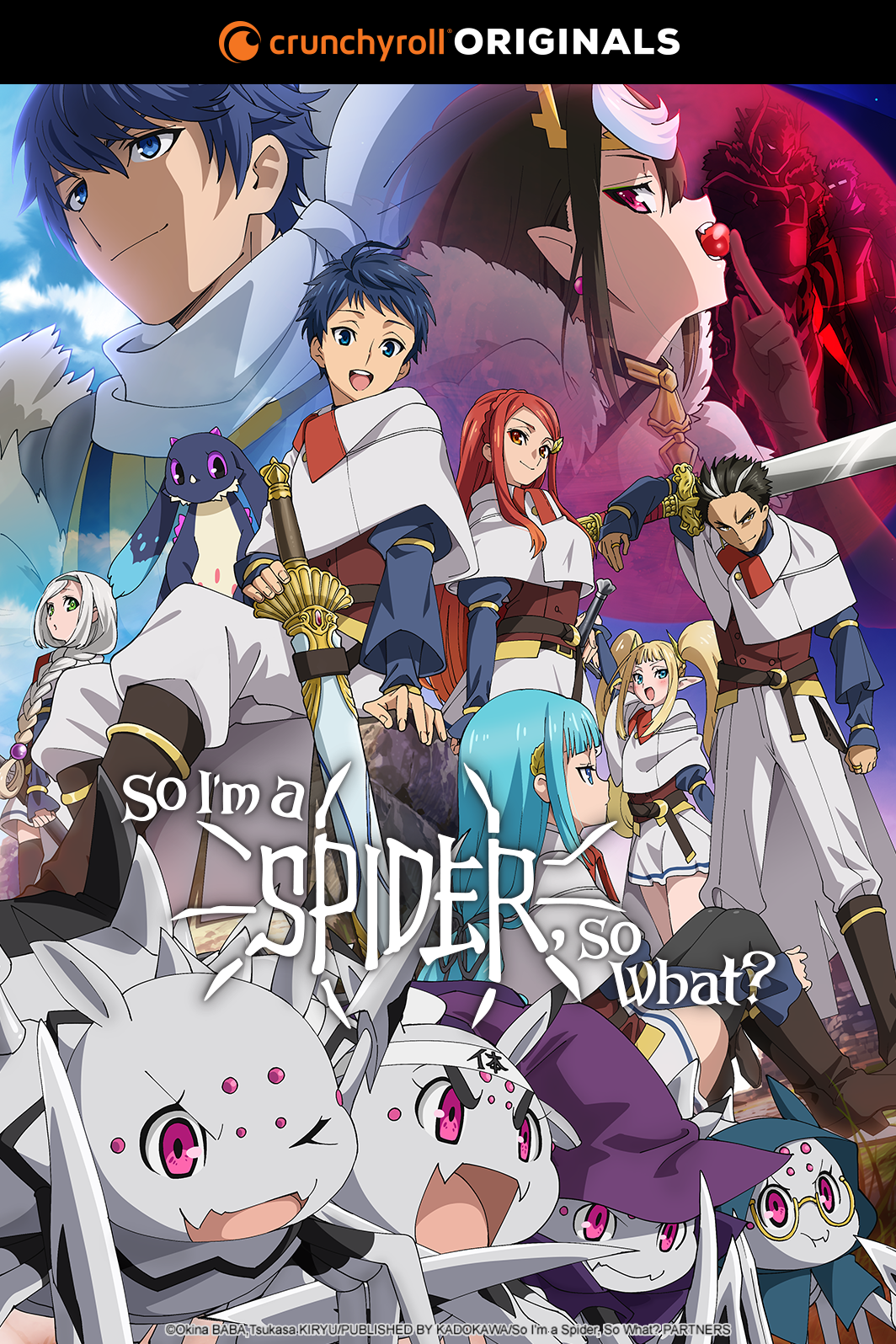 So I'm a Spider, So What?
Territories: North America, Central America, South America, Europe, Africa, Oceania, the Middle East, and CIS
Synopsis:
I, the protagonist, was just an ordinary high school girl, but suddenly I was reincarnated as a spider monster in a fantasy world. Not only that, but I awakened in a dungeon filled with vicious monsters. Armed with only my human knowledge and my overwhelming positivity, I'm forced to use spiderwebs and traps to defeat far stronger monsters just to stay alive... So begins the labyrinth survival story of a girl with incredible mental strength living as one of the lowest-ranked beasts!

-------
Joseph Luster is the Games and Web editor at Otaku USA Magazine. You can read his brand new comic, MONSTER FLIGHT, at subhumanzoids. Follow him on Twitter @Moldilox.