A special edition Blu-ray will also be released at the same time in theaters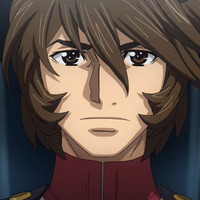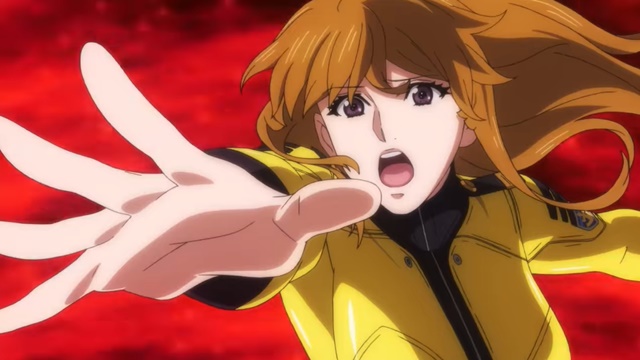 The official portal site for The Era of Space Battleship Yamato: The Choice of 2202 A.D., a new compilation film based on the two installments of the Space Battleship Yamato franchise - Space Battleship Yamato 2199 and Space Battleship Yamato 2202: Warriors of Love - has posted a 60-second full trailer and a main poster visual drawn by the character designer Nobuteru Yuuki (The Vision of Escaflowne, Heat Guy J).
The poster visual features Starsha, Queen of Iskandar, who reached out to the earth for help, and Teresa, a higher-dimensional being who has been praying for peace in the universe. This is the first time that the two beautiful goddesses have been featured together in the anime franchise's official promotional visual.
Full trailer:
Main poster visual:
The Era of Space Battleship Yamato is a 120-minute film edited by Harutoshi Fukui (Mobile Suit Gundam UC novel author), who served as the series composition writer for 2199 and 2202. From a new angle, the Apollo moon landing in 1969, the completion of the International Space Station in 2011, mankind's arrival on Mars in 2042, the voyage to Iskandar in 2199, and the Battle of Gatlantis in 2202 - all those episodes about the history of the space exploration and the space wars will be retold with newly recorded narrations.
The "rebuild" compilation film will get theatrical screenings in 36 theaters in Japan from January 15, 2021, for a limited time of three weeks. A special limited-edition Blu-ray disc will be sold in the theaters from the day of the film's screening, and its digital version will be also available on Amazon Prime Video and other platforms.
『宇宙戦艦ヤマト2199』と『2202』シリーズのポータルサイトをティザーオープンしました!https://t.co/9YiHkjVDqF

これから『宇宙戦艦ヤマト2205 新たなる旅立ち』最新情報なども含めて、こちらのサイトにも公開していきます#宇宙戦艦ヤマト#yamato2199#yamato2202#yamato2205

— 宇宙戦艦ヤマト2202製作委員会 (@new_yamato_2199) November 19, 2020
---
Source: "The Era of Space Battleship Yamato: The Choice of 2202 A.D." official portal site
© Yoshinobu Nishizaki/Space Battleship Yamato 2202 Production Committee