"I am so happy to be a part of the beautiful world of ARIA that has been loved for so long to this day!"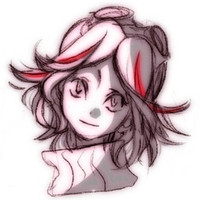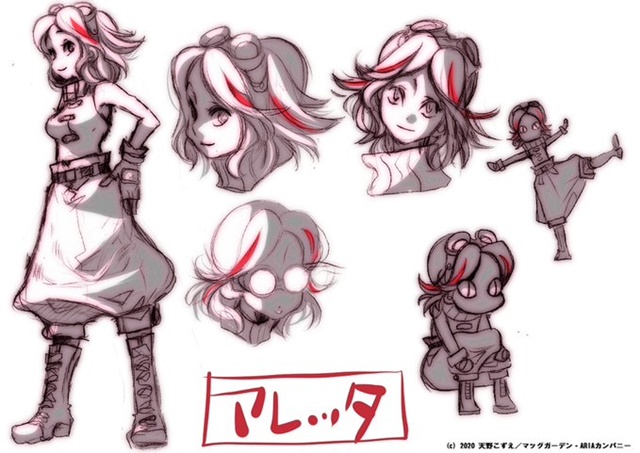 The official website for the forthcoming all-new anime film ARIA The CREPUSCOLO announced today that its OP theme song "Felicita" and ED theme "echoes" will be performed by voice actress/singer Kiyono Yasuno. She is also cast as a new character Aletta, who is designed by the ARIA manga's original author Kozue Amano for the film.
Alleta is a sylph (delivery person using air bike) girl who is a childhood friend of Anya (CV Ai Kayano). Since her childhood, she has longed to become a sylph and dreams of flying higher and farther than she is now one day.
As an anime voice actress, Kiyono Yasuno is best known as Megumi Kato in Saekano: How to Raise a Boring Girlfriend, Sakura Kitaouji in Aikatsu!, and Elena Amamiya / Cure Soleil in Star☆Twinkle PreCure. It is the first time she has participated in the ARIA anime franchise.
She says, "I am so happy to be a part of the beautiful world of ARIA that has been loved for so long to this day! I'm sure that many of you have been looking forward to a new episode of the ARIA series. Even now, after finishing my voice recording session, I'm still deeply feeling the surprise and joy that I was being able to participate in this new film. How will Aletta, who is voiced by myself in the film, fly around in the skies of Neo-Venetian? I can't help but look forward to seeing how that beautiful worldview will take on a new look in this film. I hope you will come to the theater as often as you can and discover the appeal of ARIA THE CREPUSCOLO!"
【 追加キャスト解禁 】

さらに、安野希世乃さんは
本作のアーティスト参加に加え
原作者天野こずえ先生による描き下ろし
オリジナルキャラクター
アレッタ役で出演することが決定✨

天野こずえ先生による
描き下ろしイラスト(アレッタ)
も特別公開♪https://t.co/hHTR9kVuqZ#ARIAカンパニー pic.twitter.com/oYLbBeslkV

— ARIA_The_CREPUSCOLO (@ARIA_SENDEN) November 27, 2020
Kiyono Yasuno: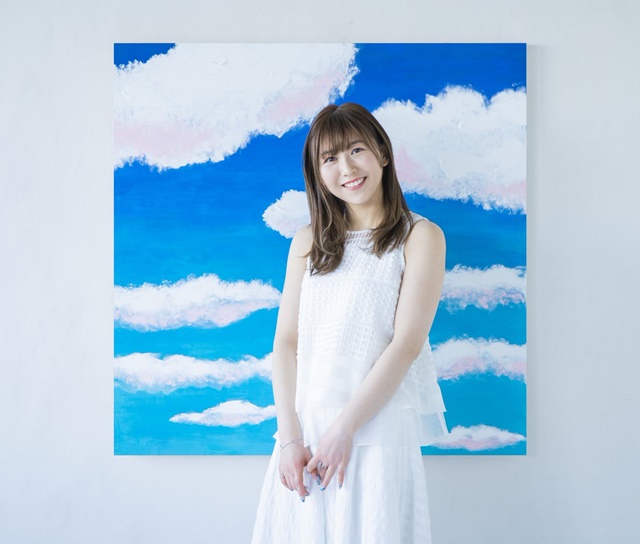 ---
The film is produced as part of the 15th-anniversary project for the anime adaptation series based on Kozue Amano's fantasy manga series ARIA , and is set to be released in Japan in the spring of 2021.
Based on a newly-drawn manga episode by Amano, its story will focus on the members of Orange Planet, including Athena Glory newly voiced by Rina Sato (Mikoto Misaka in A Certain Magical Index / A Certain Scientific Railgun) in place of the late Tomoko Kawakami, who passed away in June 2011.
Junichi Sato, who directed all of the previous installments, serves as general director and screenplay writer, alongside director Takahiro Natori (La Corda d'Oro Blue Sky). J.C.STAFF (Is It Wrong to Try to Pick Up Girls in a Dungeon?) newly works on anime production.
Teaser visual: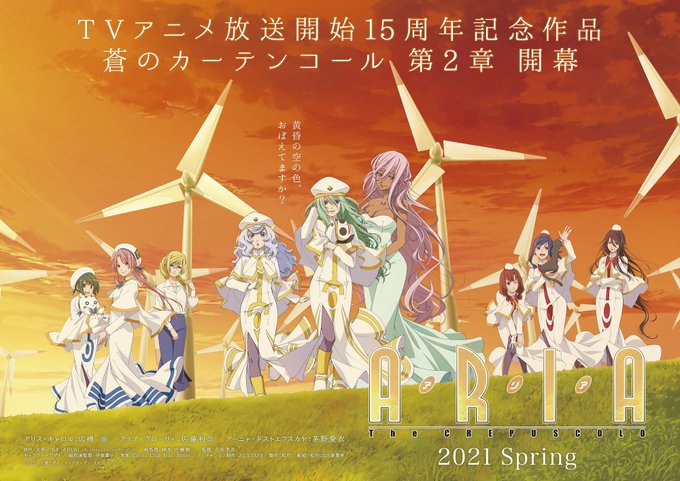 Teaser trailer:
---
Source: "ARIA" anime project official website / Twitter
©2020 Kozue Amano/MAG Garden・ARIAcompany