The ongoing 17th series "Healin' Good Pretty Cure" is now available on Crunchyroll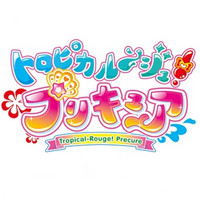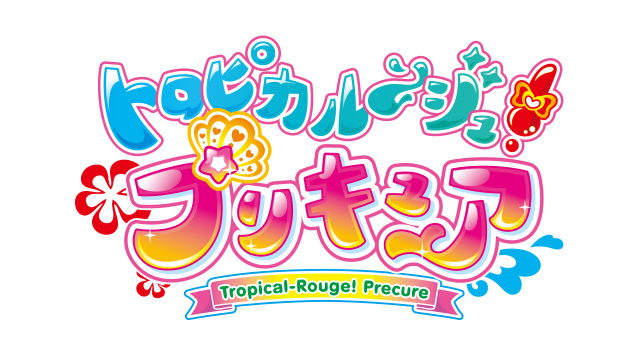 Toei Animation launched a teaser site for Tropical-Rouge! PreCure, the forthcoming 18th TV series from its long-running PreCure magical girl franchise today. The taglines accompanying the title logo are: "Make de Change! Muteki no Yaruki!" (Change in make-up! Invincible Motivation!) and "Minnade Issho ni Tropicacchao-!" (Let's get tropical together!). More details including its character designs and voice cast are expected to be revealed in the near future.
The site writes that the new series is set to premiere in the spring of 2021. The previous PreCure TV series has aired its first episode in the first week of February. However, due to the two-month hiatus of the current 17th series Healin' Good Pretty Cure caused by the COVID-19 pandemic, the schedule may also be different from the previous one. Stay tuned for further information.
【新シリーズ情報】
2021年春「プリキュア」シリーズ第18弾✨
『トロピカル~ジュ!プリキュア』スタート決定????お楽しみに????
メイクでチェンジ❗ムテキのやる気❗ 
みんなで一緒にトロピカっちゃおー❣https://t.co/mR9uymTj85#precure #トロピカル~ジュ #トロプリ #新アニメ pic.twitter.com/790kadiytW

— 東映アニメーション公式 (@toeianime_info) November 26, 2020
PreCure TV series lineup:
1. "Futari wa PreCure" (2004-2005)
2. "Futari wa PreCure Max Heart" (2005–2006)
3. "Futari wa PreCure Splash Star" (2006–2007)
4. "Yes! PreCure 5" (2007–2008)
5. "Yes! PreCure 5 GoGo!" (2008–2009)
6. "Fresh PreCure!" (2009–2010)
7. "HeartCatch PreCure!" (2010–2011)
8. "Suite PreCure♪" (2011–2012)
9. "Smile PreCure!" (2012–2013)
10. "DokiDoki! PreCure" (2013–2014)
11. "HappinessCharge PreCure!" (2014–2015)
12. "Go! Princess PreCure" (2015–2016)
13. "Maho Girls PreCure!" (2016–2017)
14. "Kirakira PreCure a la Mode" (2017–2018)
15. "Hugtto! PreCure" (2018-2019)
16. "Star☆Twinkle PreCure" (2019-2020)
17. "Healin' Good♥Precure / Healin' Good Pretty Cure" (2020-)
---
The 17th PreCure TV anime series Healin' Good PreCure / Healin' Good Pretty Cure has been simulcast on Crunchyroll for its members in North America, Australia, New Zealand, South Africa, and Latin America.
Healin' Good Pretty Cure - Episode 33 - Memorable Reunion! My Gift from the Past just launched! https://t.co/DxVia7OjAE pic.twitter.com/RDIYlEu1he

— Crunchyroll ???? Watch #OnyxEquinox! (@Crunchyroll) November 22, 2020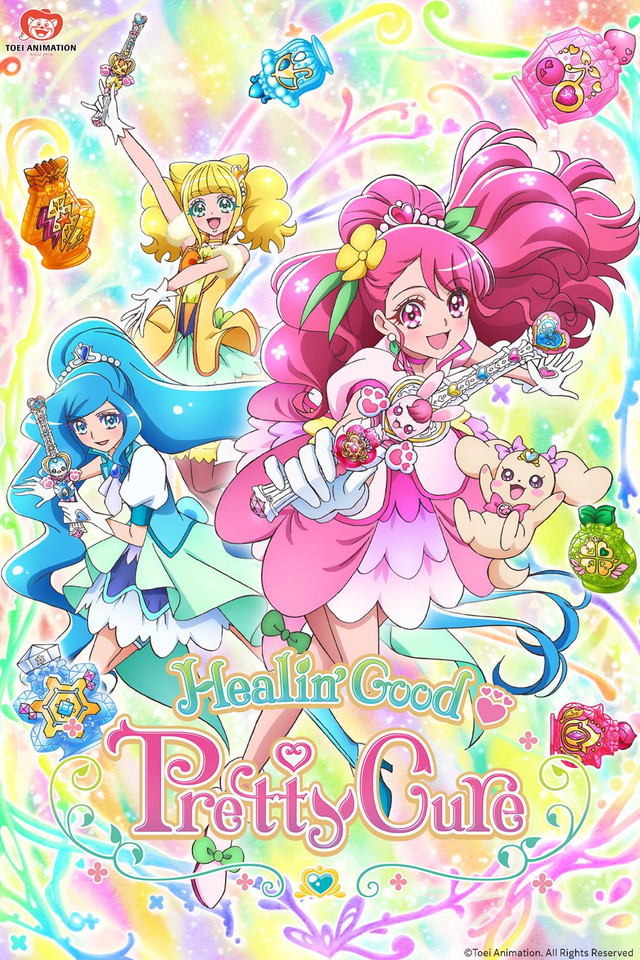 ---
Source: "Tropical-Rouge! PreCure" teaser site, Toei Animation official Twitter
©ABC-A, Toei Animation