"Winter Live 2020" is set to be held at Makuhari Messe on December 6, 2020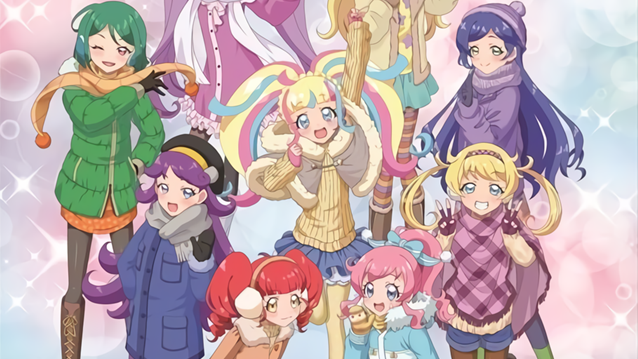 To promote the upcoming Blu-ray release on December 4, Avex Pictures' official YouTube channel has started streaming a four-and-half minute digest video of "PriPara & Kiratto Pri☆Chan Winter Live 2019." The special concert featuring the voice actresses from the two latest installments of the Pretty series - PriPara/Idol Time PriPara (2014-2018) and the ongoing Kiratto Pri☆Chan (2018-) - was held at Makuhari Messe in Chiba Prefecture on December 15, 2019.
The voice actresses (some have participated in both series) have held crossover live events since September 2018 to perform their character songs wearing their characters' costumes on the stage.
Performers:
Coco Hayashi (Mirai Momoyama), Nanami Atsugi (Rinka Aoba), Yu Serizawa (Mirei Minami, Anna Akagi), Yuuki Wakai (Reona West, Sara Midorikawa), Yuka Morishima (Meru Shido), Himika Akaneya (Laala Manaka, Maria Kanamori), Saki Yamakita (Sion Todo), Azuki Shibuya (Dorothy West), Yui Makino (Arola Kurosu), Yui Watanabe (Mikan Shirotama), Asami Sanada (Gaaruru), Mistuki Saiga (Hibiki Shikyoin), Azusa Sato (Fuwari Midorikawa, Falala•A•Larm), Nozomi Yamamoto (Cosmo Hojo), Minami Tanaka (Non Manaka), Michika Omori (Chiri Tsukikawa), Nanami Yamashita (Pepper Taiyo), Arisa Date (Yui Yuimekawa), Yo Daichi (Nino Nijiiro), Yuina Yamada (Michiru Kouda), Madoka Asahina (Shuka Hanazono), Tomoyo Kurosawa (Galala•S•Leep), Run Girls, Run!
12月4日発売「プリパラ&キラッとプリ☆チャン Winter Live 2019」Blu-rayのPVを公開しました⭐️
本編には夜の部のライブ模様を収録♬
特典には昼の部でのみ披露された楽曲をキラッと収録♡
Blu-ray発売をお楽しみに❣️https://t.co/P73SulPn4A

くわしく☞https://t.co/aev7NJPCSx#prichan #pripara pic.twitter.com/6mqbP8h6dE

— アニメ「キラッとプリ☆チャン」公式アカウント (@prichan_PR) November 29, 2020
The concert's original promotional poster visual: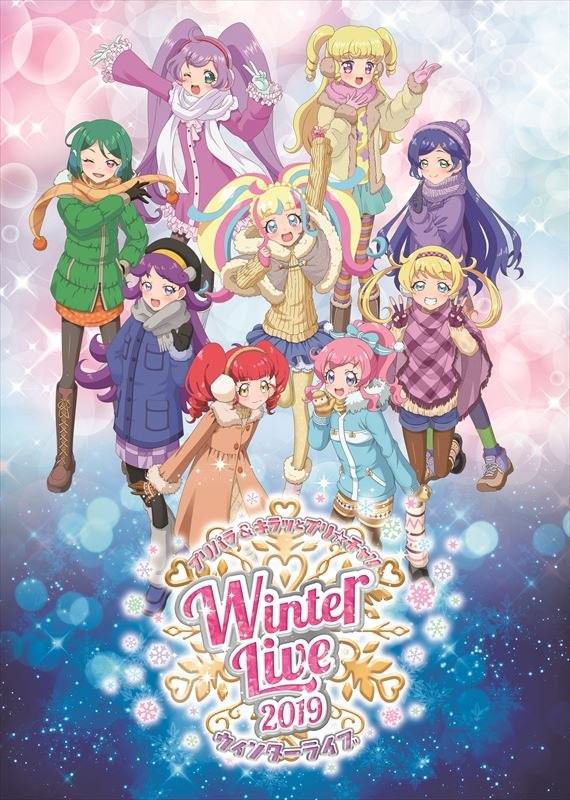 Blu-ray jacket: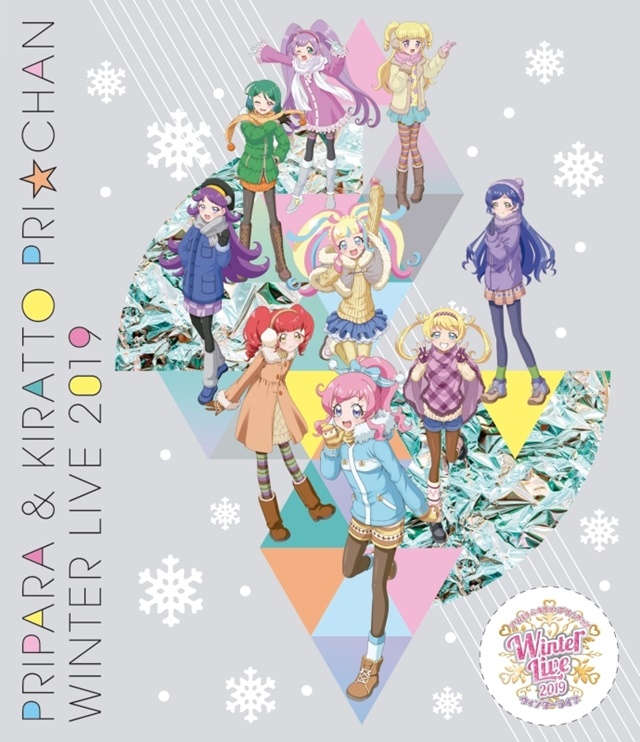 ---
Meanwhile, this year's crossover concert PriPara & Kirrato Pri☆Chan Winter Live 2020" is scheduled to be held at teh same venue, Makuhari Messe's Event Hall in Chiba Prefecture, on December 16. And it has been confirmed that Mitsuki Saiga will perform as Solulu, Alice Peperoncino's partner mascot, on the stage.
Promotional poster visual: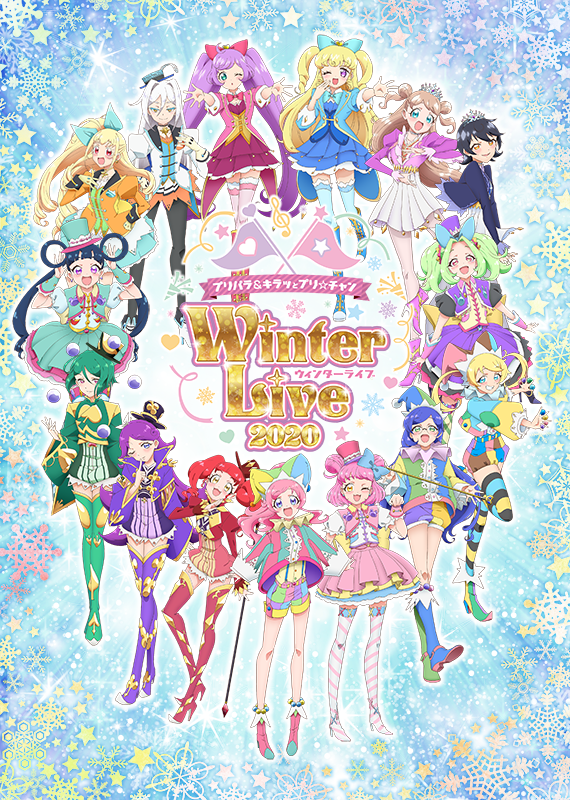 12月6日開催❄️ウインターライブ2020❄️
イベントビジュアルを公開しました♡さらに、斎賀みつきさんがソルルとしても出演することが決定!
本日より会場チケット一般発売(先着)も開始⭐️
豪華キャスト陣のライブをお見逃しなく❣️

配信チケットも発売中♡
☞https://t.co/8WTBVeoR3U#prichan #pripara pic.twitter.com/4wALGKFkOh

— アニメ「キラッとプリ☆チャン」公式アカウント (@prichan_PR) November 29, 2020
---
Source: "Kiratto Pri☆Chan" official Twitter
© T-ARTS/syn Sophia/TV Tokyo/PCH Production Committee