The long-awaited 12th volume got reprints only two days after its release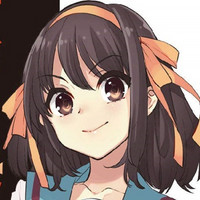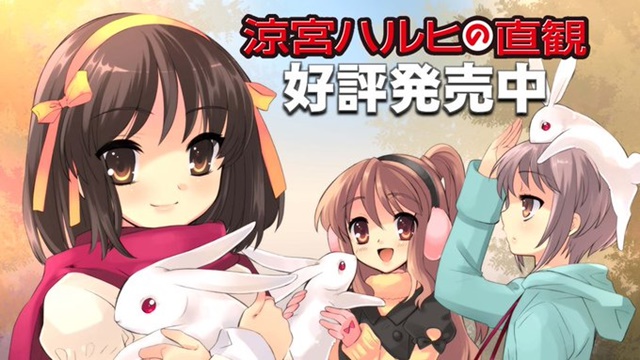 According to Oricon's weekly sales report for November 23-29, the long-awaited 12th volume of Nagaru Tanigawa's Haruhi Suzumiya light novel series released on November 25, Suzumiya Haruhi no Chokkan / The Intuition of Haruhi Suzumiya, sold 77,544 copies in its first week, becoming the top-selling bunko and light novel of the week in Japan. The light novel sales ranking had been topped by the novelizations of Demon Slayer: Kimetsu no Yaiba the Movie: Mugen Train for the recent two weeks.
Also, the Japanese general hybrid bookstore service "honto" has reported that The Intuition of Haruhi Suzumiya became No.1 in its weekly overall sales ranking for November 22-28.
In addition, the official Twitter for the Haruhi Suzumiya franchise announced on November 27, only two days after the release, the publisher decided to reprint the 12th volume due to the tremendous sales that far exceeded expectations.
【????超速報‼】

最新刊「#涼宮ハルヒの直観」
‼‼‼緊急重版決定‼‼‼

予想をはるかに上回る勢いで売り伸びており、
先ほど緊急重版が決定しました‼

これも熱い読者の皆様のおかげです✨
(ネタバレにならないくらいの)熱い感想もお待ちしてます‼ pic.twitter.com/35rIQyB5J6

— 涼宮ハルヒの公式 (@haruhi_official) November 27, 2020
It was also decided on November 26 that all of the previous volumes were set to be reprinted. The twitter post writes, "Taking the release of 'The Intuition of Haruhi Suzumiya' as an opprotunity, we're very happy to see that more and more people are picking up the previous volumes of the series!!"
/
既刊全巻重版決定‼????????
\
ま、またも、憂鬱~驚愕まで全巻重版決定しました……‼
先日重版したばかりでは……?と思いつつ、びっくりするほど出荷されていくので再び重版しました‼

「#涼宮ハルヒの直観」発売を機に、1巻から手に取ってくださる方も沢山増えたようでとても嬉しいです‼ pic.twitter.com/seKHFGFwj2

— 涼宮ハルヒの公式 (@haruhi_official) November 26, 2020
CM narrated by Haruhi VA Aya Hirano:
Cover: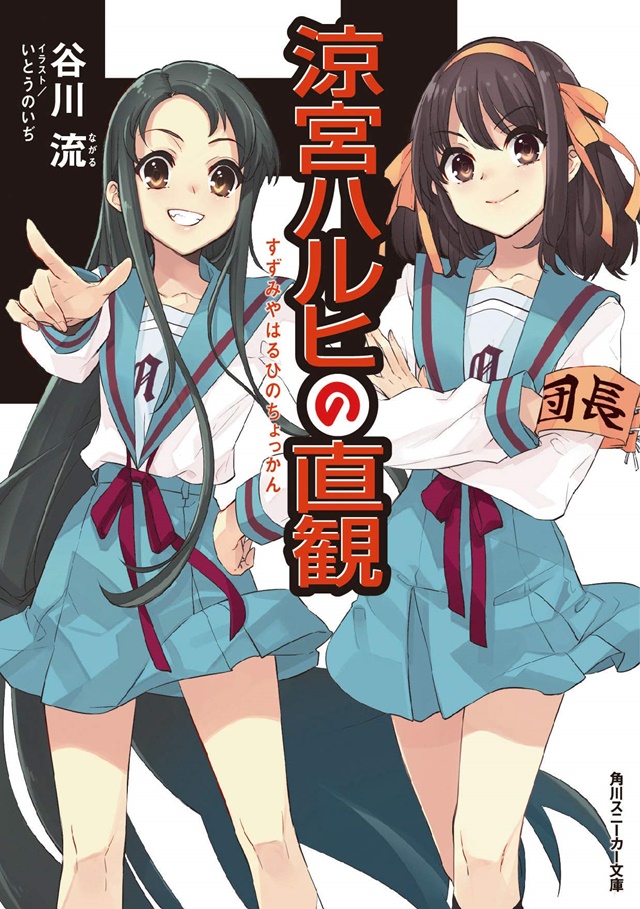 ---
Source: Oricon 1, 2, honto press release, "Haruhi Suzumiya" franchise official Twitter
©Nagaru Tanigawa, Noizi Ito/KADOKAWA