Advance ticket with an A4 clear file will go on sale on December 18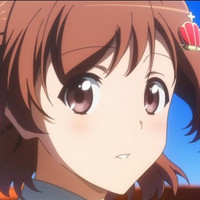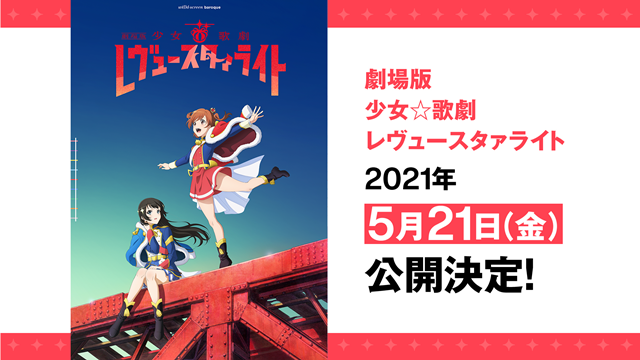 Bushiroad has confirmed that an all-new anime feature film from its mixed-media franchise Shoujo Kageki Revue Starlight is set to be released in 54 theaters in Japan on May 21, 2021. It will be produced as a sequel to Revue Starlight: Rondo Rondo Rondo, the "re-production" compilation film based on the 12-episode TV anime in 2018.
As a collaboration project with Nelke Planning, Shoujo Kageki Revue Starlight was launched in April 2017. It began with a musical in September of the year, then a TV anime series followed from July to September 2018. The musical's main cast have also voiced their characters in the anime series as well.
Advance ticket with an A4 clear file will go on sale at the 54 theaters and the 7-11 stores across Japan on December 18, 2020.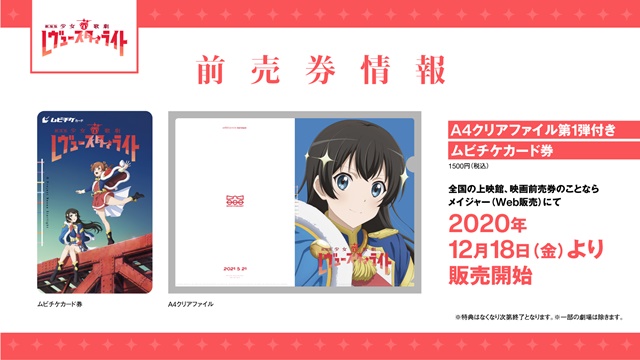 Teaser trailer:
Teaser visual: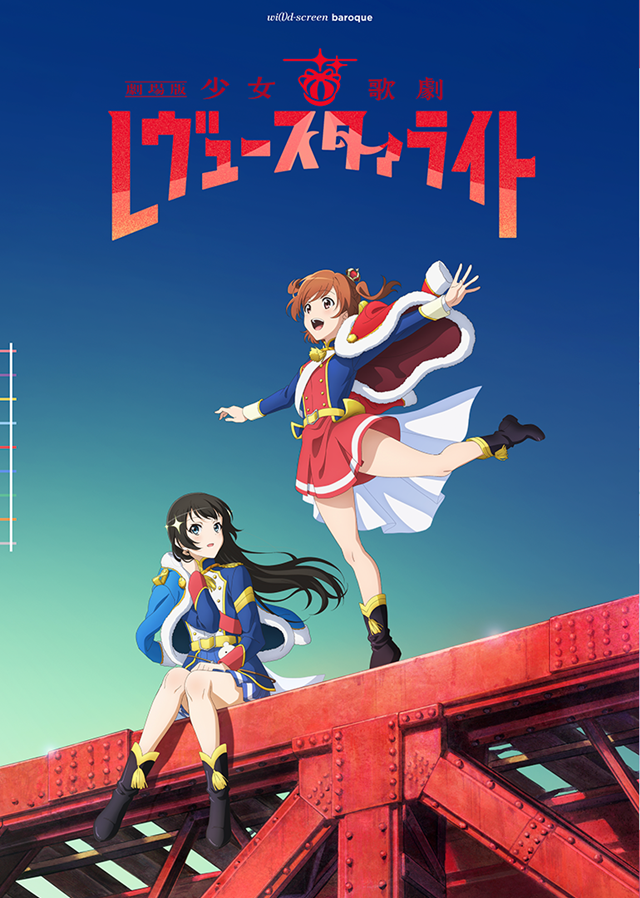 ---
Following the TV series, the 119-minute compilation film was released in 28 theaters in Japan on August 7, 2020. Despite a limited number of theaters, it ranked 11th in the overall weekend box office ranking, and even become No.1 in Kogyotsushinsha's mini-theater ranking.
Trailer:
Poster visual: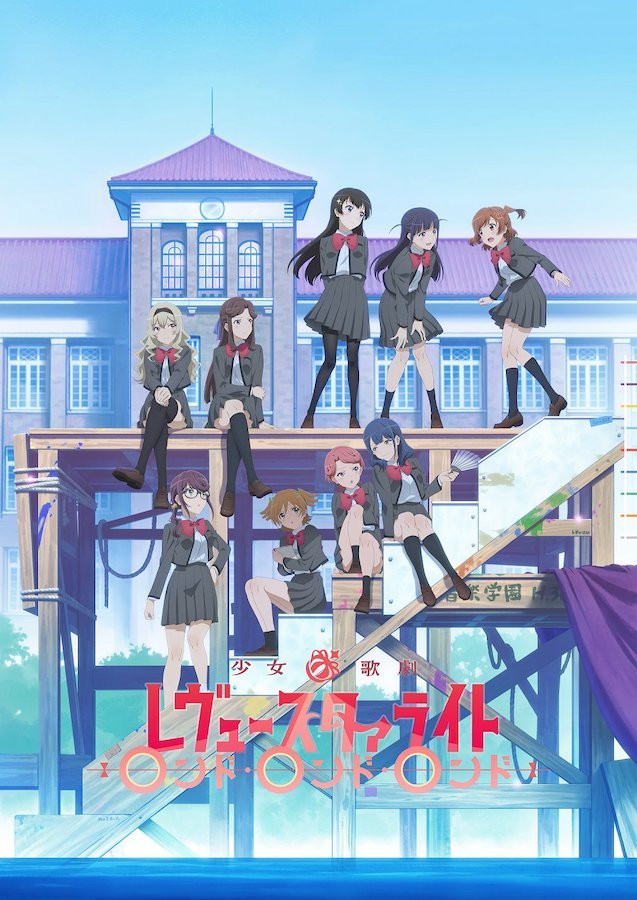 ---
Source: Bushiroad press release
©Project Revue Starlight