Internationally acclaimed horror film director Takashi Shimizu (Ju-on) is attached to the project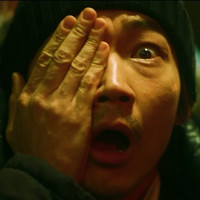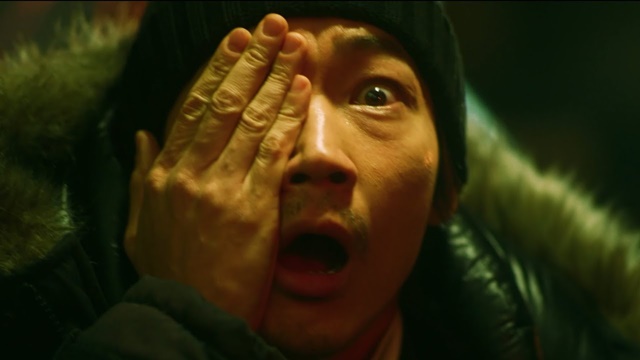 The official website for the upcoming live-action film adaptation of Hideo Yamamoto's psychological horror manga Homunculus has posted a 30-second teaser trailer to introduce its dark world for the first time. The film will be released in Japan first on April 2, 2021, then will be streamed exclusively on Netflix worldwide.
The original manga was serialized in Shogakukan's Big Comic Spirits from 2003 to 2011, then was compiled in 15 tankobon volumes. As of September 2020, the total number of copies in circulation has exceeded four million.
The film's story follows a protagonist, played by Go Ayano (Shinjuku Swan), who has lost his memory and social status, undergoes a forbidden experiment called "Trepanation" in which a hole is drilled into his skull. Since then, the distortion of the human mind becomes visible in his left eye. The cogs of his mad fate begin to turn with the shocking truth hidden in his own memories... This is a psycho-mystery story that realistically reflects the true nature of human beings.
An internationally acclaimed horror film director Takashi Shimizu (Ju-on: The Grudge) is attached to direct the adaptation. Ryo Narita, Yukino Kishii, Anna Ishii (E-girls), and Seiyo Uchino also join the cast.
Teaser trailer:
Teaser poster visual: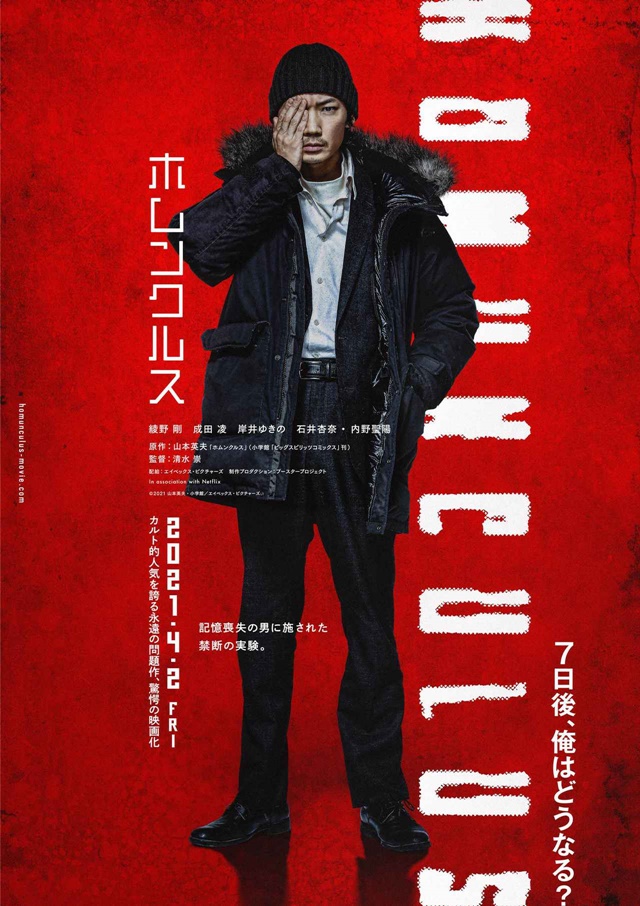 ■□■━━━━━━━━
□■   その1
□■ 新キャスト発表!!
■━━━━━━━━━━

記憶も感情も失くしたホームレス 名越( #綾野剛 )を取り巻くのは...#成田凌 #岸井ゆきの #石井杏奈 #内野聖陽

???? #映画ホムンクルス
2021年4月2日
劇場にて期間限定先行上映
????
2021Netflix全世界配信 pic.twitter.com/MKoSlTHATN

— 映画『ホムンクルス』公式 (@homunculus_eiga) December 11, 2020
---
Source: "Homunculus" live-action film official website / Twitter
©2021 Hideo Yamamoto, Shogakukan/avex pictures