Let's meet the judges of the upcoming Anime Awards!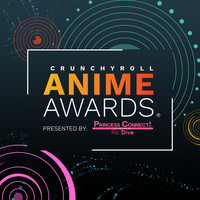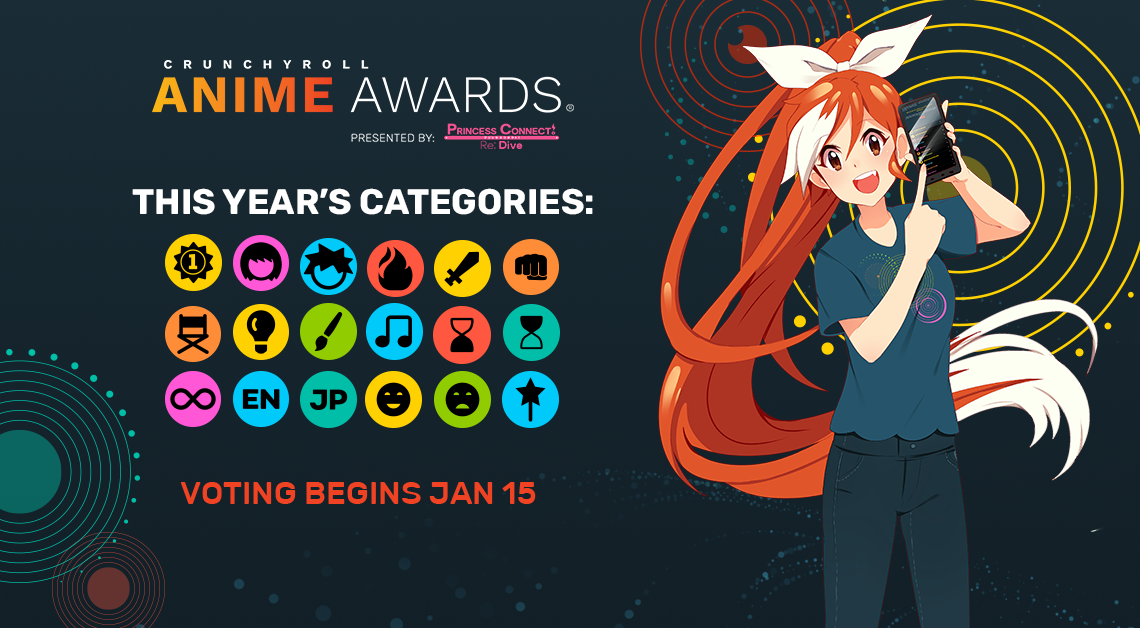 As the insanity that has been 2020 comes to a close, we begin to look towards the future, and to the awards show that captures the best of the year in the world of anime: the Anime Awards! Today, we'll be formally introducing you to our incredible class of judges from around the world who helped curate and craft the nominees we'll soon be revealing. But first — we would like to introduce you to the categories for this year's event!
| | | | | | |
| --- | --- | --- | --- | --- | --- |
| Anime of the Year | Best Animation | Best Opening Sequence (OP) | Best Ending Sequence (ED) | Best Boy | Best Girl |
| Best Score | Best Performance by a Voice Actor (Japanese) | Best Performance by a Voice Actor (English) | Best Director | Best Character Design | Best Protagonist |
| Best Antagonist | Best Fight Scene | Best Couple | Best Drama | Best Fantasy | Best Comedy |
If these categories look familiar, that's for good reason; they're the same ones we used last year. After carefully considering voting behavior, audience feedback, social media engagement, and insights from industry leaders, we were happy to find a collection of categories that satisfied the most needs for the most people, and allowed the greatest number of anime to be celebrated with the world. The nominees themselves are one of the most exciting parts of the Anime Awards, and in just one short month, the six nominees per category will be shared with the world on the Anime Awards Website. Please keep an eye out for more details, and fun ways to share your votes and predictions with your fellow fans.

Last year, we added more judges than ever before — that is, until now! As both the audience of Crunchyroll and the Anime Awards becomes increasingly international, so too has the panel of judges. With more than fifty judges representing dozens of unique countries and cultures around the world from all walks of life, I can safely say that this year's class of judges is the best the Anime Awards has ever had.
The judges for the Anime Awards play a critical role, determining the nominees for every category in an independent capacity, based entirely on their own critical perspectives and opinions of the anime released in the last year. Judges were hand-selected by Crunchyroll's community team based on their reputation, regard, and credibility, and represent large swaths of the huge diversity that can be found in the anime fandom at large.
Just as with last year, the judge nomination process will also go towards the final winners of each Anime Award, weighed 70:30 with fan votes. Based on the last four years of Anime Awards, we found that this ratio achieved the most meaningful results: the fan vote was impactful and flipped several categories, but the awards were not simply a popularity contest and many underrated titles were still able to take home awards. We saw more positivity than ever before with last year's changes, and so we're happy to keep this same ratio for this year's event.
As a note the bios you'll see below were written by the judges in their language of choice and have been adopted for your pleasure in whichever language you're reading right now. Beyond translation, they have only been altered by the Crunchyroll team for clarity. Without further delay, please meet our judges for the 2021 Anime Awards!
Meet the Judges!
Ajay Stewart
Ajay, better known online as "AnimeAjay", is a British anime fan, specialising in all things related to animation. His YouTube and Twitter presence are focused on the behind-the-scenes at Toei Animation, and has become the go-to source for fans looking to know the ins and outs of animation, and who was responsible for their favourite scenes.

Alfonso "Fonzy" Ortiz
Alfonso "Fonzy" Ortiz is the Senior Manager for qdopp Inc. and Editor-in-Chief for Honey's Anime. Originally from Texas, he was a cook for 13 years, lived in LA and Tokyo where he found his dream job working in the anime and gaming industry, and has just under a decade of experience as well. Honey's Anime is his passion and loves helping to bring as much great content to readers about the anime, manga, and gaming industry. It's the best place for anime enthusiasts as we are all fans!

Andrew McDanell
After consuming anime for over 25 years, Andrew started up the Otaku Spirit Animecast podcast with his brother, Chris. Connecting with fans from many countries across the world, their goal has always been to break from the mold and serve a community with a positive and entertaining view of the fandom they love so much. With over 1300 anime titles under his belt and passing 900 anime reviews recorded, Andrew has enjoyed giving every show a chance and never falls onto the 3 episode rule.

Antonio Escudero
Antionio Escudero has been a fan of anime, manga, and video games for over 30 years and considers it his lifestyle. He's currently part of the editorial team of Misión Tokyo, where he writes to promote both his passion for and the legal consumption of Japanese culture.

Bruno De La Cruz
Journalist for AnimeLand magazine and the French anime/manga press since 2014.

Burak Dogan
Burak Dogan is an editor and press contact at the German anime news website Anime2You. Besides covering News and reviewing countless anime and manga releases on the German market, he can also be met at various conventions. Since 2011, he has watched over 1,000 individual shows.

bxakid (Julien)
Julien, or bxakid is a french content creator and journalist for Webedia. Anime enthusiast forever, one waifu at a time.
Caitlin Moore
Caitlin Moore has been an anime fan since it cost $30 for a two-episode VHS tape. She has been writing about anime every chance she's gotten since high school, and now is a staff writer for Anime Feminist and contributes regularly to Anime News Network as well as running panels at conventions and podcasting every chance she gets. She analyzes anime through a progressive, intersectional lens and has a deep love of shojo and josei manga and anime.

Caroline Segarra
Working as an animator, journalist, streamer, and voice-over artist, Caroline's specialties include Japan, anime, manga, and Japanese music. Caroline is also founder of the audiovisual production company Fantastic Raccoon, is currently on LeStream, and has worked at Nolife, Japan FM, Japan LifeStyle.

Clarissa Graffeo
Clarissa Graffeo is one-third of the Anime World Order podcast and occasional contributing writer for Otaku USA magazine. As a fan of anime and manga for over 20 years that makes her practically ancient by anime fan and Hollywood standards, and she should probably have more to show for it. Clarissa has run numerous panels at East coast conventions both alone and with her fellow AWO hosts, on a variety of topics such as BL, Black Jack, Jojo's Bizarre Adventure, anime openings, and building plastic model kits. In both the podcast and convention panels, she attempts to balance detailed discussions of individual works and the industry with accessibility to new viewers, and is hopefully successful at least some of the time.

Daryl Surat
Having just turned 40, Daryl Surat is a revenant otaku bound in human flesh and er, NOT inked in blood. Having spent the majority of over 25 years as an anime fan existing in near isolation, trapped in the MMO that is social media, the 2020 quarantine hasn't really been noticeable! As a contributor to Otaku USA Magazine (www.otakuusamagazine.com) as well as the Anime World Order podcast (www.animeworldorder.com), Daryl is A HUNDRED PERCENT SURE all of the deserving nominations were proposed by him.
Dawn H
Dawn (aka "Usamimi") is the producer/host of The Anime Nostalgia Podcast, a mix of waxing nostalgic with fellow older fans while introducing younger fans to older titles! The podcast also serves as an oral history from before things like streaming & social media were commonplace, and how anime & manga fandom has always been diverse. She's used her knowledge to write for outlets like Anime News Network and Crunchyroll, & has helped on multiple anime releases from AnimEigo & Discotek Media.

Dennis Vsesvyatskyi
CEO of 2x2 tv-channel, home of adult animation in Russia. 2x2 is broadcasting international animation and anime-hits since 2007 and has it's own animation studio. Brand 2x2 has a significant cultural status among russian viewers and fans of animation and is expanding it's influence every year with new shows, art-statements and collaborations. Our motto is: "Don't grow up, it's a trap!".

Diego Lima
IGN Brazil reporter, writing about the entertainment industry since 2014. Started career as a host for Gazeta Games, on Radio Gazeta, and then as the host of a gaming radio show at Band FM, discussing classic titles. Joined IGN Brazil in 2017, as a gaming and anime specialist. When Diego is not writing about horror games and fighting games, he's writing about Demon Slayer: Kimetsu no Yaiba, Naruto, BORUTO: NARUTO NEXT GENERATIONS, Attack on Titan, Yashahime and many other series.

Eunice Ibama
Eunice Ibama started @blackgirlsanime as a simple meme page in 2017 as an escape during one of the hardest times of her life—without many hopes attached to it. As an outlet for her own struggles, she began to grow a community. Then, as BGA grew, the hope to create a safe space for black women that love anime and its culture blossomed. Cue the adding on the fearsome foursome of Shanequa, Bri, Kim, and Chels and it was like the stars aligned for the brand. Emboldened by their unshakeable bond with each other and the passion that brought them together in the first place, the team buckled down and got to work making Black Girls Anime, LLC the best brand that it could be. Now equipped with an editorial website, ongoing partnerships with brands like Netflix and VIZ Media, and much more in the works the page has rapidly grown into a network that influences and advocates for not only black women, but people of color of all ages and backgrounds that feel underrepresented in the anime and nerd-centric communities.

Evgeniya "Jenya" Davidyuk
Jenya Davidyuk was born and raised in Novosibirsk, Russia, where she also graduated State University. Since 2005 she has been living and working in Tokyo, Japan as a seiyuu (voice actor), hosting radio and TV programs, and consulting on Russian language in anime and film production. As a part of her seiyuu career, she sings with Anime & Game Symphony project under Japanese conductor Kenichi Shimura, performing live concerts in Japan and Russia. Jenya has an N1 level certificate on the Japanese language proficiency test.

Geoff Thew
Geoff Thew is a veteran video essayist who's spent the last 5 years talking about anime on his youtube channel, Mother's Basement. When he's not obsessively analyzing the little details in anime, from easter eggs in openings to fight scene choreography, he likes to help those who can't watch anime full time find better shows to fill the time they do have.
Geoff and his partner Yazy live in beautiful BC, Canada, under the tyrannical rule of their three cats, Kuro, Junkrat, and Spaghetti.

Gerald Rathkolb
With a history of anime going back over 30 years, Gerald has has a connection to anime longer than most have been alive. Having started as part of the Robotech generation Gerald quickly outgrew that and is currently part of the Anime World Order podcast, the longest running anime-only podcast out there. Gerald is a frequent writer for Otaku USA and has written for Anime News Network. He will continue to butt in where he's not welcome for the foreseeable future.

Hannah Collins
Based in the UK, Hannah is the Anime/Manga Feature Lead for CBR. As well as CBR, she has written about anime and manga for sites including The Mary Sue, Anime Feminist, Ranker, and WatchMojo, after getting her start in the blogging world with angry feminist rants and silly listicles about The Twilight Saga. A child of the '90s, Neon Genesis Evangelion and Cardcaptor Sakura are her all-time anime and manga faves; more recently, she's become obsessed with Spy x Family, Chainsaw Man, and Dr. Stone.

Jacob Parker Dalton
Jacob Parker-Dalton is an otaku journalist and writer for OTAQUEST. He has been watching anime and reading manga for the better part of 10 years, stemming from a childhood infatuation with Studio Ghibli. All he wants is for someone to adapt the rest of Medaka Box, the greatest manga of all time. His style icons are both Naoki Urasawa and Bob Dylan in equal measure.
James Perkins
James Perkins is the Lead Anime Writer for the UK-based publication STARBURST MAGAZINE. A fan of this breathtaking art form for almost 25 years, he lives and breathes all things Anime. This is his first time as a judge for The Anime Awards and can't wait to celebrate this year's contenders.

Jazmine Moore
Jazmine Moore—known on TikTok as kiri.jaz—describes herself as a young Black woman who enjoys watching anime and creating anime/cosplay related content. She's also an artist who hopes to inspire others to believe that no matter who you are, you can love anime and enjoy the world that we created as a family.

Julio Velez
Julio Velez is a journalist and critic who has specialized in anime, manga, and Japanese pop culture for more than 15 years. He is also a promoter and enthusiast of Japanese culture and dubbing in Latin America and works as Editor-in-Chief at Otaku-Shi in Mexico's Cine PREMIERE magazine.

Kaho Shibuya
Kaho Shibuya is a Japanese talent, author, cosplayer and anison DJ in Tokyo. She has been passionate about manga and anime for her entire life as a 90s girl, who also started streaming as a Twitch partner in May 2020.
Kambole Campbell
Kambole Campbell is a freelance critic based in London in the UK, writing and speaking on animation as well as other film and TV for the likes of Empire, Thrillist, Polygon, All The Anime, Sight & Sound, Little White Lies, the BBC, and others.

Kate Sanchez
Kate Sánchez is the co-founder and EIC of But Why Tho? A Geek Community, a website dedicated to uplifting marginalized voices in pop culture. She is also a Rotten Tomatoes Certified Critic and member of the Austin Film Critics Association. In addition to writing, Kate is also a host on But Why Tho? the podcast, where she and her co-hosts discuss pop culture, and a host on Did You Have To?, a podcast dedicated uplifting brown and Black women in anime.
Miki Koch
Miki is the host and editor at Sumikai's Rolling Sushi podcast. She love calm and wholesome anime and like to consume anime-centric YouTube videos.

Krystal S. " KiiingKrystal"
Krystal is a 25-year-old content creator pushing the One Piece agenda. An anime fan since elementary school—with both the first and favorite series being Naruto—Krystal is most proud of cosplaying as Sakura from Naruto and Raven from Teen Titans. Krystal is currently studying animation and visual effects in Los Angeles with the dream of working on live-action anime, and is excited to be a judge for the Crunchyroll Awards!

Kwok-Wai Hanson
Kwok-Wai Hanson is a Writer/Host/Consultant within the anime industry. Since 2013, he has been creating content focused on data aggregation and community polls amongst seasonal anime series. Through his content creation, he has worked closely with various publishers from Japan and abroad within the industry. Currently, Kwok is the head of social at Mangamo, a manga subscription platform. He is also a host seen at Anime Expo and Crunchyroll Expo, including this year's Virtual Crunchyroll Expo.

Lauren Orsini
Lauren is a blogger and writer for outlets like Anime News Network and Forbes. She lives, works, and builds Gunpla in the Washington, DC suburbs.

Łukasz Kaczmarek
You don't know him, but you know his work. Łukasz Kaczmarek, also known as lukeatlook, is the person responsible for the Internet's most viral anime recommendation charts of the last decade, put together based on years of experience introducing his friends, students, and family to the world of anime. Sysadmin by trade, he's a vocal member of the anime community both on the Internet and the local Polish fandom, where he manages the English program at the biggest fan convention in Europe, Pyrkon, attended annually by over 40 000 unique guests from Poland and all of Europe.

Lynzee Loveridge
As executive editor of Anime News Network, Lynzee has the unique position of knowing what's tracking with the critics and with viewers in the anime fandom. She not only writes her own reviews every season but also reads everything from ANN's editorial staff! Outside of work, She's just a magical girl living in a Junji Ito world.

Maria Luiza Barros
Maria Luiza, also known as Moo, is an actress, cosplayer and creates online content about anime and manga in Brazil since 2016. She's half of the duo behind Bunka Pop, a widely known anime and Japanese culture video series that were one of the most popular shows on the cable channel PlayTV. Now, Moo also works as a host on Bentô, an anime talk show created by Omelete, the biggest pop culture portal of the entire Brazilian internet.

Matheus Chami
A filmmaker who is passionate and bold when it comes to pop culture. Have a problem to solve? Call Chami!

Matt Schley
Matt Schley writes about anime for The Japan Times, Otaku USA Magazine, and elsewhere. He lives in Tokyo.

Megan Peters
Megan Peters is the editorial lead for anime coverage at ComicBook.com. As an entertainment journalist, she enjoys series such as Fullmetal Alchemist and Princess Jellyfish. Rumor has it she also likes K-pop and and comics as well!

Michael Sudakov
Creator of the KG-Portal.ru website, anime lover with 20 years of experience, admirer of Makoto Shinkai, Hayao Miyazaki and P.A. Works. Big fan and collector of retro games, retro computers and retro consoles.

Mohammed Naami
Mohammed Naami is the founder of Ai Show group, the biggest community for anime and manga in the Arabic speaking world, and was the Middle East representative in Anime Japan 2019, Saudi Arabia - Riyadh entertainment season Ambassador of 2019, and a host in Saudi Arabia Anime Expo 2019, the biggest Anime festival in the region.

Nino Kerl
Nino Kerl is the founder and producer of NinotakuTV and NinotakuDE. Since his early childhood, this Munich-based journalist has been an avid fan of both anime and Japan as a whole. Thus, his YouTube channel and news website are also heavily centered around Japanese pop culture.

Orophin Ancalimon
Orophin Ancalimon has been an active member of the Russian anime community for over ten years. A person who has watched more than 1,500 anime of different genres, a blogger and creator of the Betrayed Expectations YouTube channel, where he analyzes various trends in anime, and also shares his impressions of interesting TV shows and films. Recently write a column for Crunchyroll Russia. His special interest is meha and maho-shojo anime, but at the same time he tries not to miss a single high-profile novelty.
Priscila Souza Ganiko
A Brazilian entertainment journalist with a burning passion for anime, K-pop, and game related content, some of Priscila's favorite things are stories with good character development, bowls of ramen, emotional and inspiring OSTs, meaningful action sequences, and a great redemption arc, especially since "evil" characters end up being so irresistible.

Rafael Brito
Nicknamed 'Jiback', for over 7 years Rafael Brito has been editor-in-chief at JBox, one of the oldest Brazilian websites devoted to anime, manga, tokusatsu and all the japanese pop culture information.

Ricardo Santiago
Ricardo Santiago, better known as Rik, works as a content creator since 2008, producing a number of different, irreverent and creative segments on his YouTube channel and his livestreams. One of his most popular segments, Vamos Falar De... (Let's Talk About...), went on to become a succesful standalone channel.

Ryo Koarai
Ryo Koarai is an anime watcher and columnist at Kawadon-entertainment in Japanese talent agency, Miki-production. She watches over 100 anime titles aired and distributed in Japan every week since 2012, thus watches anime more than anyone else in Japan today. She writes anime-related columns on Yahoo! News Japan and is often invited to national TV news programs as a guest commentator. Additionally, she studies anime from an academic perspective as a Ph.D. candidate at Hokkaido University.

Semyon Kostin
Semyon is a staff journalist for online media DTF and regularly writes about anime, games, and movies. He has been watching anime since the mid-90s and still continues.

Sloan Lester
Known as Sloan The Female Otaku on YouTube, TikTok, Instagram and Twitter, Sloan is back to help judge the awards for a third time. Otaku isn't just for show, as she's seen over 300 anime and continues to educate others on anime across all platforms.

Sydney "MorallyGreyIsMyFavColor"
Anime content creator on Tiktok with the handle @morallygreyismyfavcolor. Long time anime fan, wildly over active imagination, and too much time on her hands. Wants to be a ninja, but knows she bruises way too easily; settles for reading fanfiction instead. Overshares her anime-centered daydreams on social media for others who share her same brand of crazy.

Theo Ellis
Theo J Ellis is the Founder of Anime Motivation, the largest anime site in the UK. And the biggest site dedicated to anime quotes and life lessons.

Tristan Gallant
Tristan "Arkada" Gallant is a Canadian YouTuber known for reviewing Japanese animation with his series Glass Reflection since early 2009, gaining a following of over 500K subscribers. With a variety of red outfits and overly enthusiastic expressions, he has displayed his passion for anime since his start, covering everything from shows like Mob Psycho 100 and Shirobako to related topics such as anime legality and industry support.

Valentin Paquot
Between the 80s and 90s France had what they call the "Generation Club Dorothée," a generation blessed with hours of anime on National TV. Nursed with high quality classic like Touch, Kimagure Orange Road, Saint Seiya, Dragon Ball, and many more, Valentin got hooked. Now, thanks to simulcast services, the availability of anime has never been so great. Valentin genuinely likes all kinds of anime, but has a particular sweet tooth for slice of life stories and worships Akemi Takada.

Quoc Viet Nguyen
Viet Nguyen is a video games journalist and host at Rocket Beans TV (YouTube & Twitch). He discusses anime and manga in his monthly podcast "Nani?! - Der Anime-Talk" and streams various games on his own Twitch channel. On Twitter, Instagram and Twitch, you can find him @Pixelviet.

Nezu aka "Madara's Daughter"
Madara's Daughter is a content creator who dwells in the Anime Kingdom 24/7, cosplays, and would at least like to think she's funny!