Sumire Morohoshi, Yui Ishikawa, and Miyu Tomita are set to voice the three main girls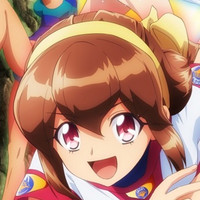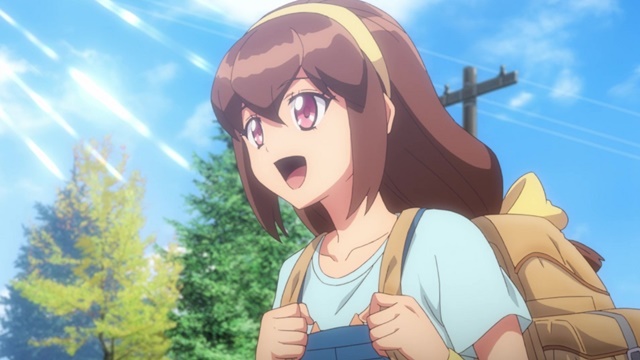 Along with a key visual and a 100-second first PV, the official website for Battle Athletes Daiundokai ReSTART!, the upcoming new TV anime series from the Battle Athletes mixed-media franchise in the 1990s, finally announced today that it is set to premiere in Japan in April 2021.
The clip introduces the anime's main staff and three main voice cast members - Sumire Morohoshi (Ichigo Hoshimiya in Aikatsu!) as the protagonist Kanata Akehoshi, Yui Ishikawa (Mikasa Ackerman in Attack on Titan) as her rival Eva Garen Stein, and Miyu Tomita (Yume Nijino in Aikatsu Stars!) as Katana's best friend Shelley Wong. Tadayoshi Sasaki (Nobunaga Teacher's Young Bride) serves as the director at Animation Studio Seven (Joshi Kausei).
1st PV:
Key visual: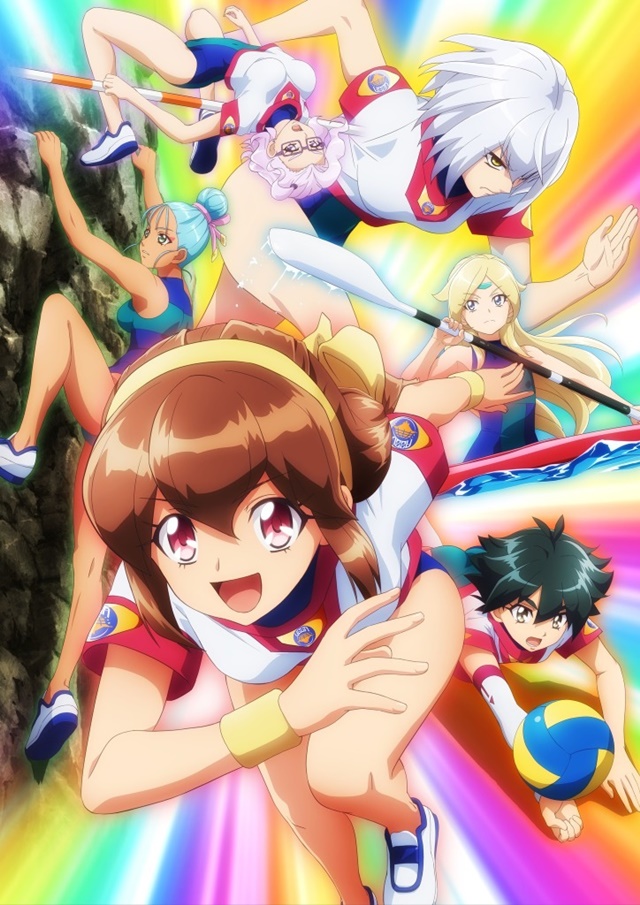 ---
The sci-fi sports franchise tells heated battles by the elites of sports in the entire solar system for the title of the greatest athlete, Cosmic Beauty. The six-episode OVA Battle Athletes Daiundokai was released from May 1997 to June 1998, and the 26-episode TV anime of the same name (Battle Athletes Victory in the West) was aired from October 1997 to March 1998.
As with Rui Takato's spin-off web manga Pale Blue Dot Battle Athletes Daiundokai ReSTART! thas has been serialized on Jitsugyo no Nihon Sha's manga website Comic Ruelle & Comic Jardin, the story of the TV anime is set in A.D. 5100, 100 years after the original series.
Synopsis:
Having defeated the space invaders, the Neriri aliens, humanity has expanded its residential area to the entire solar system and is enjoying its prosperity. One hundred years later... The humanity is now enthusiastic over Shin-Daiundokai! Girls from all over the solar system gather at a space colony called the University Satellite. They engage in fierce battles in a variety of sports for the title of the best in the universe. The final winner is called Cosmic Beauty, and is crowned Queen of the Solar System. Kanata Akehoshi, a girl from Earth, aims to become Cosmic Beauty in order to fulfill a promise she made when she was a child. After successfully winning the qualifying round at the Antarctic Training School, She arrives at the University Satellite. Then, she is reunited with the girl she once promised to meet. The girls' passionate sports battle for courage, hope, and pride is about to begin!
テレビアニメ『バトルアスリーテス 大運動会ReSTART!』
2021年4月放送開始!

明星(あけほし)かなた:諸星すみれ @smileysuu
エヴァ・ガレンシュタイン:石川由依 @YUI_STAFF
シェリイ・ウォン:富田美憂 @miyju_tomitahttps://t.co/rclWjHYBtS#大運動会リスタート #バトルアスリーテス大運動会 pic.twitter.com/2oKSkwNk5I

— 大運動会ReSTART!アニメ公式 (@daiundokai_r) December 16, 2020
---
Source: TV anime "Battle Athletes Daiundoukai ReSTART!" official website / Twitter
©AIC Rights, Battle Athletes Daiundoukai ReSTART! Production Committee