Mofur Sisters also feature in latest key visual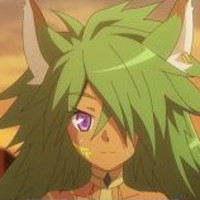 Not long after the last update, the official site for Log Horizon: Destruction of the Round Table has been updated once again with yet another cast addition and now a third key visual that prominently features the Mofur Sisters. The cast members that will voice the Mofur Sisters will be Manaka Iwami and Nanami Yamashita as Lelia Mofur and Ritoka Mofur, respectively. The key visual and cast visual can be found below.
3rd Key Visual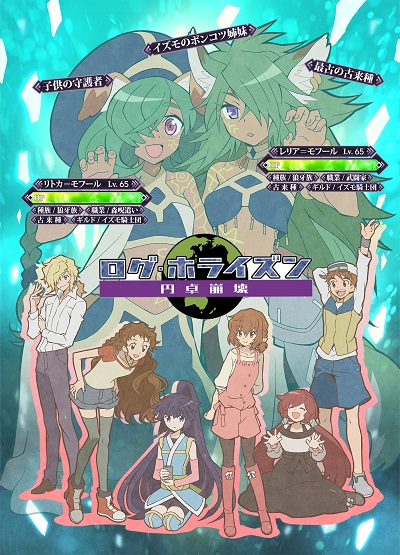 Cast/Character Visual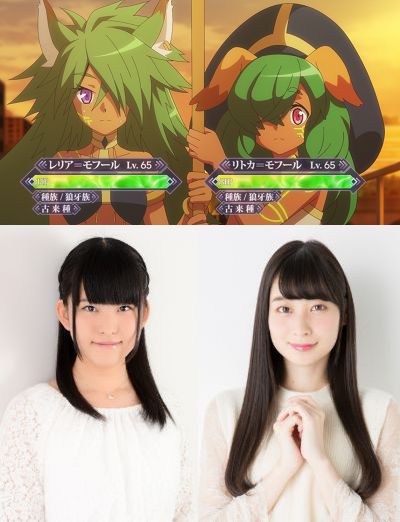 The anime will premiere on January 13th, 2021. NHK Anime World describes the upcoming series as such:
One day, tens of thousands of players – Adventurers – were trapped in the world of the popular online game Elder Tale! People are confused in a different world where monsters and magic exist realistically, and the city of adventurers, Akihabara, descended into chaos.
A young man, Shiroe, who's not great with people, was one of those adventurers and decided to form a guild "Log Horizon" with his party, Akasuki, and Nyanta. Furthermore, he calls on the unity of adventurers to use his own wisdom as a weapon, launching the self-governing body "Round Table Conference", and restoring peace and stability to the city.
Centered around the Round Table Alliance, interaction with the original residents of the game world, The Earthlings, has begun with the adventurers, aristocrats, merchants, general citizens all working together to achieve diplomacy.
However, the adventurers only have one year from a "catastrophe" that has been blown in from a different country. Akihabara, which has enjoyed fleeting prosperity, has to deal with a new species of monster "Tenwazawai" invading the city and the nobility of the east and west bickering between each other.
The flame of discontent continues to smolder between the guilds, with a struggle for power, disparity, and speculation occurring between adventurers.
Finally, a critical crisis will come to the roundtable, the symbol of unity with the adventurers...
The second season of Log Horizon is available to watch on Crunchyroll.
SOURCE: Log Horizon Official Site (NHK Anime World)